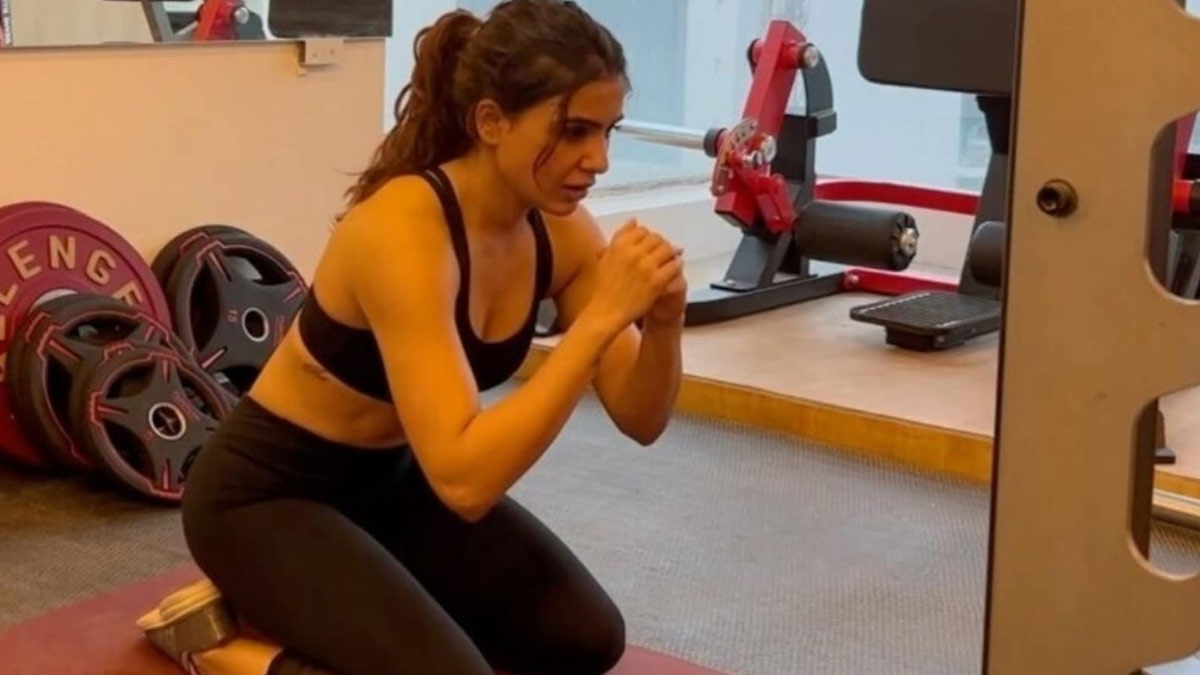 Celebrities have become a source of fitspiration for people around the world. From Hollywood to the Indian film industry, actors continue to maintain a strong influence on the lives of the masses, particularly when it comes to health and fitness. In recent times, South actors have not only left audiences in awe with their performances but have developed a strong admiration for raising awareness around health issues, discussing their struggles and sharing glimpses of their workouts. Samantha Ruth Prabhu, Rashmika Mandanna, Tamannaah Bhatia and many others have taken to social media to give us sneak peeks into their gym sessions. What's common in all their workout routines is strength training, an exercise form that helps build muscle mass, endurance, and strength.
Let us take a look at some of the most common strength training exercises, inspired by South actors.
Also Read: Not Able To Run Faster? 5 Strength Exercises For Runners
Strength Training Exercises You Can Do To Build Muscles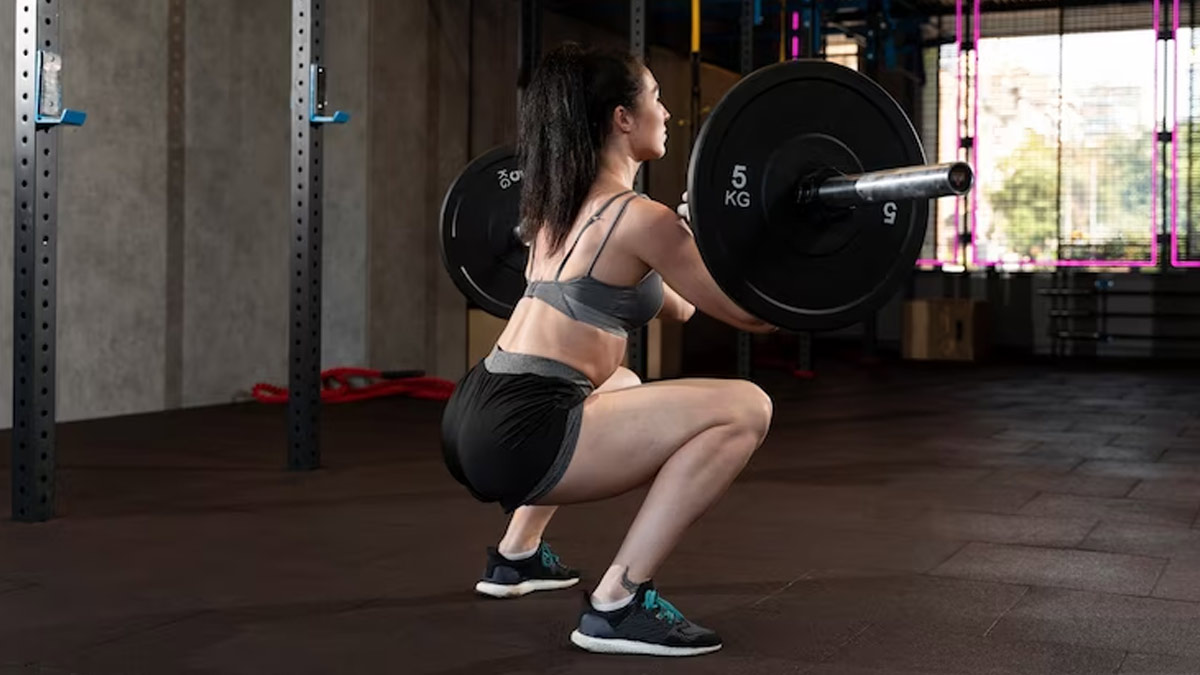 Strength training exercises make our muscles work against force or weights that accelerate muscle growth. While it is a slow process, with the right diet and proper approach to the workout, you're bound to see results in three to four weeks. Strength-based training also helps burn fat, aids weight loss and also improves metabolism. It is an exercise form that must be included in your daily routine.
Barbell Deadlifts
Barbell deadlift is a weight training exercise that targets several muscles in the body, such as the glutes, hamstrings, core, back, and trapezius muscles. It is very beneficial for building leg strength and back muscles. To perform a deadlift, start by standing with your feet shoulder-width apart. Bend forward and grasp the barbell with both hands; ensure that the bar almost touches your shins. Engage your core, keep your feet firm on the ground and pick up the barbell. Press down your legs, and push your hips in front until the barbell passes your knees. Slowly, lower the barbell and get back to the starting position.
View this post on Instagram
Barbell Front Squat
Barbell front squat helps in building overall strength and stability. It is a great strength training exercise for your glutes and legs. That said, it targets muscles in your upper body including the triceps and deltoids and activates lower body muscles, such as the hamstrings, quadriceps, and lower back muscles. To perform barbell front squats, place the barbell across the front part of your shoulders. Position your fingertips under the bar, with your chest up and core engaged. Bend at your hips and knees and slowly get into a squat position. Keep bending until your thighs are parallel to the ground.
Also Read: Upper Body Workout For Women: 5 Exercises To Try
Dumbbell Lunges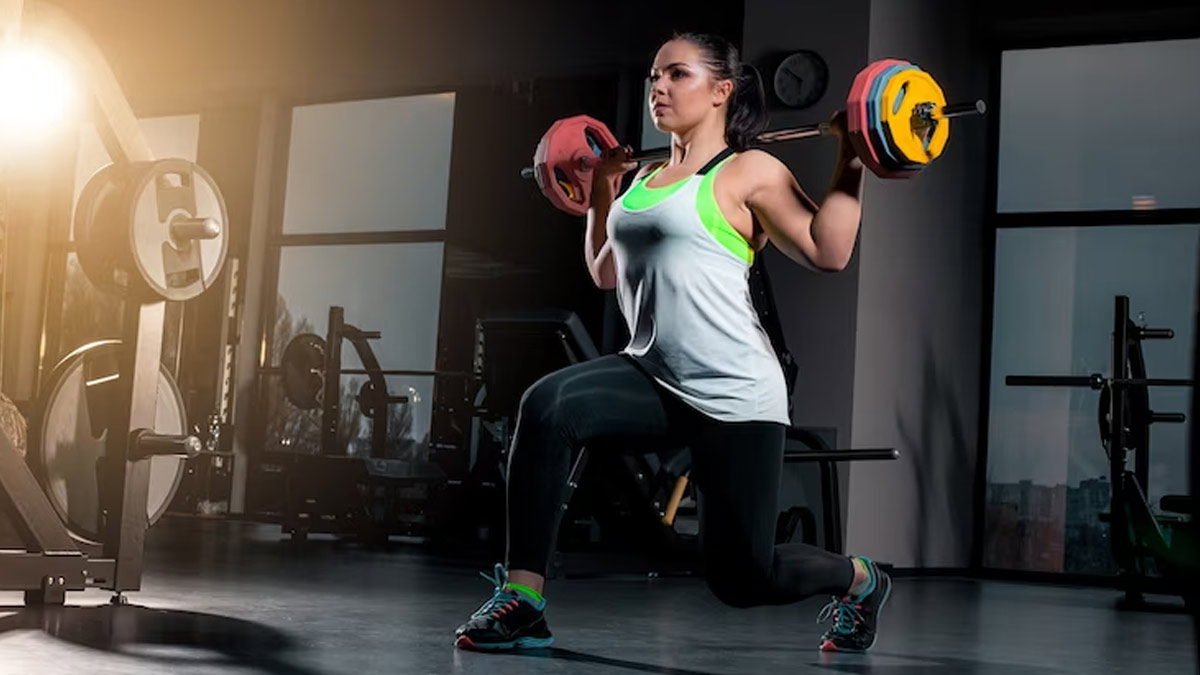 Dumbbell lunges are an effective exercise to build strong leg muscles. It also works towards improving balance and stability in the body, while increasing performance. To do dumbbell lunges, you can start by standing straight with dumbbells in both hands. Take a long step forward and place it in line with your hips. Lower the back knee just enough that it remains slightly above the ground. With your core engaged, push your front heel to get back to the standing position. Repeat the movement on the other side.
View this post on Instagram
Straight-Bar Overhead Press
The overhead press is an upper-body weight training exercise that targets different muscles in the shoulders. It improves overhead strength and stability and also helps build a strong upper body. To perform a straight-bar overhead press, stand straight and tall, with a straight bar at the shoulders. Exhale and raise the bar above your head. Hold the position and pause for a brief moment. Inhale and return to the starting position at the shoulders.
Conclusion
When it comes to fitness, regular exercise is key. Whether you're into cardio or strength training, consistency is what matters and that ensures positive results. Having said that, it is important to include all types of exercise to your fitness routine, so you know what works best for your body. If you're particularly interested in building strength and endurance, strength training is your go-to workout.