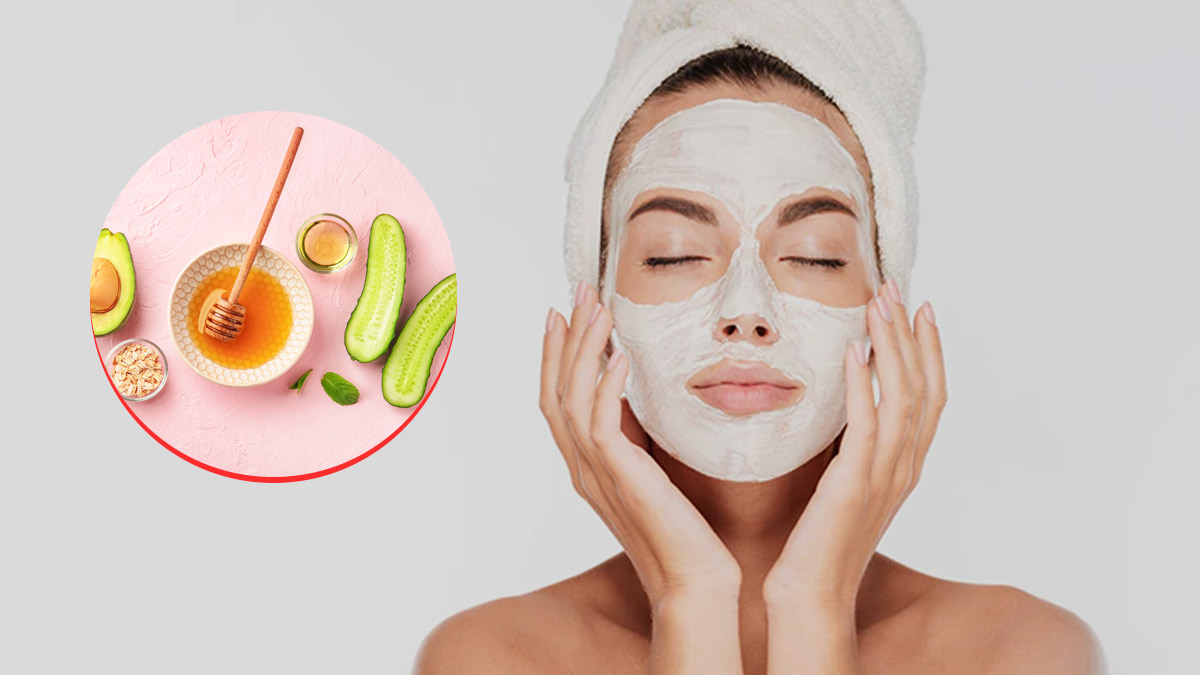 Summer season comes with its own skin and hair-related problems. The prickly heat makes it difficult to prevent skin problems such as acne breakouts, dead skin layer and UV rays damage. An effective way to beat the heat and manage irritated skin is applying useful face masks made from natural ingredients. People with sensitive skin are at a higher risk of getting affected by such weather related conditions. A sensitive skin can get rashes, red bumps, itching, etc. There are several natural ingredients that help in improving skin quality. Read the article further to know about some soothing DIY face masks for prickly heat.
DIY face masks to soothe skin in summers
DIY face masks are the new thing now and people are going crazy about the idea! You can prepare most of them easily at home. Here are 5 DIY homemade soothing face masks for prickly heat:
1. Banana, rose water and milk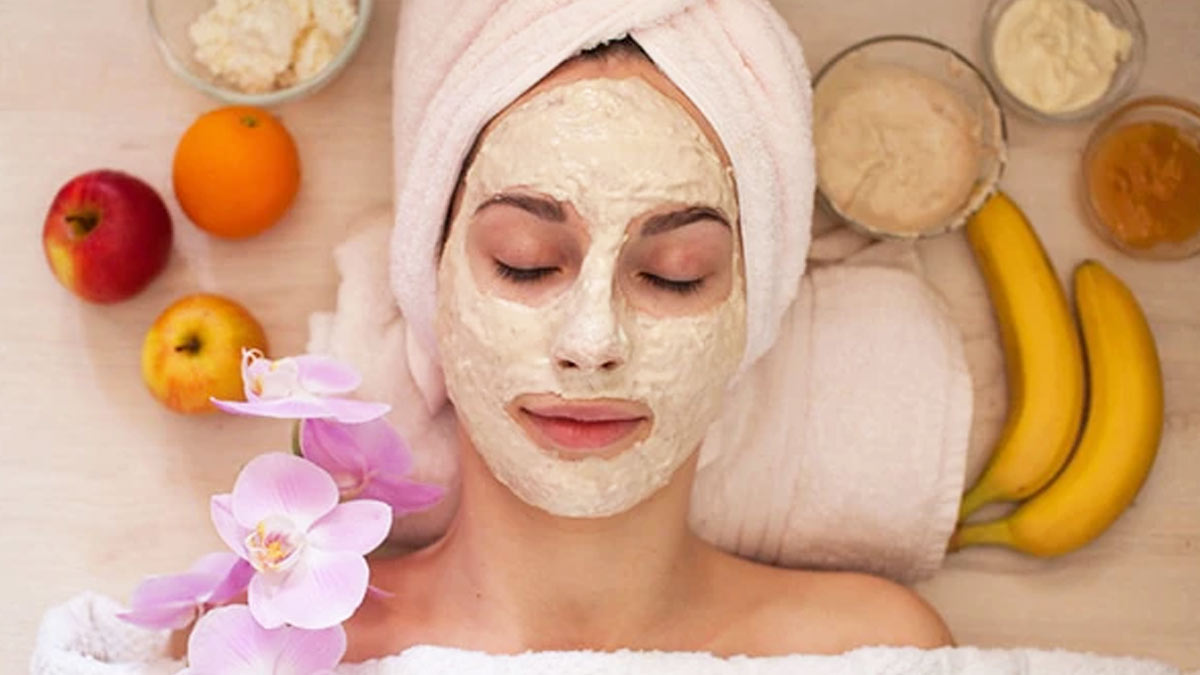 Banana is good for moisturising dry skin. It also helps in treating itching and redness that develops commonly in summer season due to prickly heat. On the other hand, milk is another gentle and natural ingredient used for soothing irritated skin. It can also calm sunburns, eczema and other skin irritations, providing a healthy glow as well.
Ingredients:
One banana
Rose water
Quarter cup of whole milk
How to make:
Mash one banana and add a quarter cup of whole milk in it
Whisk these two then add a few drops of rose water in it
Clean your face and apply this paste on your face for atleast 30 minutes
Wash it off using lukewarm water and then moisturise at the end
2. Fruit face mask
A fruit face mask is famous for controlling the amount of oil secreted by the skin. It can also reduce dry patches on the skin and make it smooth. A fruit mask can do wonders for your skin and provide a lot of benefits. It will not only protect the skin from summer related skin issues but also enhance the glow.
Ingredients:
1 banana
6-7 pieces of cut papaya
One tablepsoon honey
How to make:
Mash the papaya and banana properly without leaving any lumps in it
Put one tablespoon honey and mix it properly to form a smooth paste
Apply on your face and wait until dry
Then, rinse it off to get desired results
3. Oatmeal face mask
Oatmeal contains anti-inflammatory and soothing properties that are helpful in treating irritated skin in summers. It is one of the best DIY homemade masks to soothe your skin in the scorching heat. The other ingredients like honey and yoghurt can reduce oiliness and moisturize your skin.
Ingredients:
Two tablespoon oatmeal
One tablespoon organic honey
One tablespoon yoghurt
How to make:
Crush two tablespoons of oatmeal into a fine powder
Then, mix it with one tablespoon of organic honey and one tablespoon of plain yoghurt
Make a smooth paste by mixing properly Apply this DIY mask on a clean face and let it stay for atleast half an hour
Wash it off and apply a moisturiser at the end
4. Avocado face mask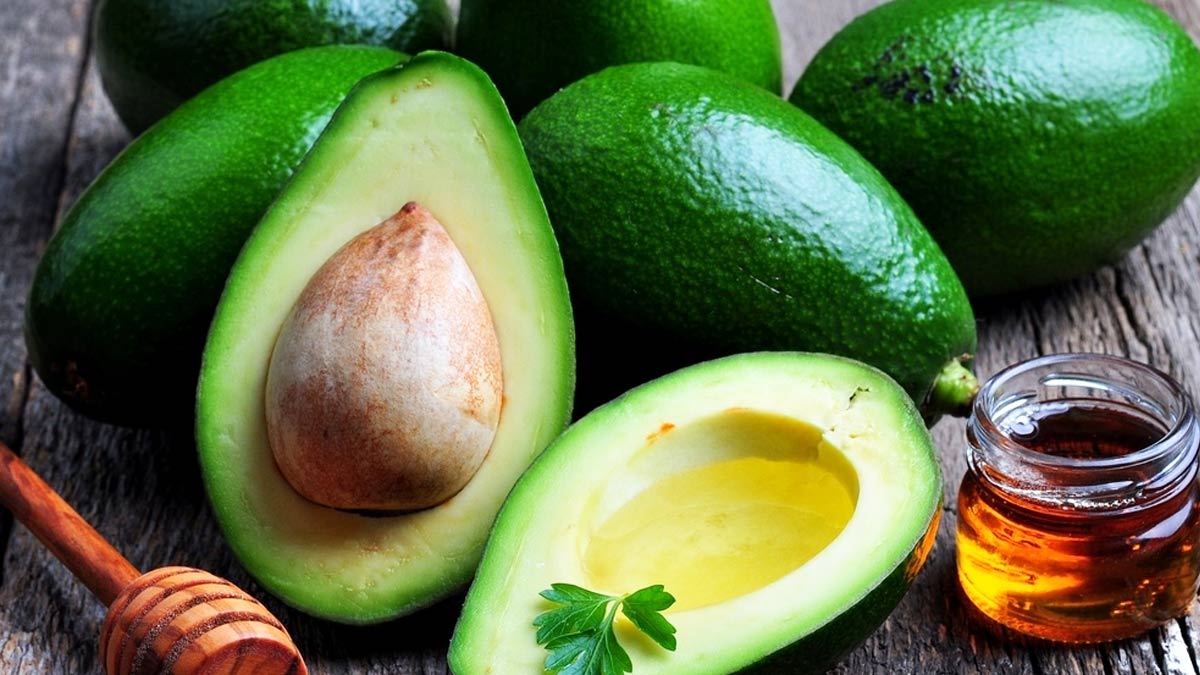 Avocado is a magical ingredient and this face mask can cure many skin conditions including eczema, flakiness and itchy skin. Avocado and coconut oil mixed together can soothe, moisturize and calm your skin effectively. Coconut oil and aloe vera gel are popular natural super ingredients to use in summers. They relieve irritated skin and avocado moisturises dry skin.
Ingredients:
One avocado
Two tablespoon coconut oil
Two tablespoon aloe vera gel
How to make:
Grind one ripe avocado
Add two tablespoons of coconut oil and aloe vera gel in it
Mix then properly and apply on your face or on the affected areas
Leave it on for atleast 15-20 minutes
Wash it off and then moisturise
5. Cucumber face mask
Cucumber is known for its soothing and cooling properties. This kitchen ingredient can make your skin feel hydrated, refreshed and rejuvenated. It is the perfect way to soothe your skin to fight prickly heat in summer. It can prevent heat rashes and make your face feel cool throughout the day.
Ingredients:
Half cucumber
Two tablespoon honey
Two tablespoon milk cream
How to make:
To make this face mask, grate half a cucumber
Then, mix it with two tablespoon of honey and milk cream
Apply this mixture on your face and let it dry
Let it stay for 20 minutes and rinse it off
Your skin will feel soothing and glowing