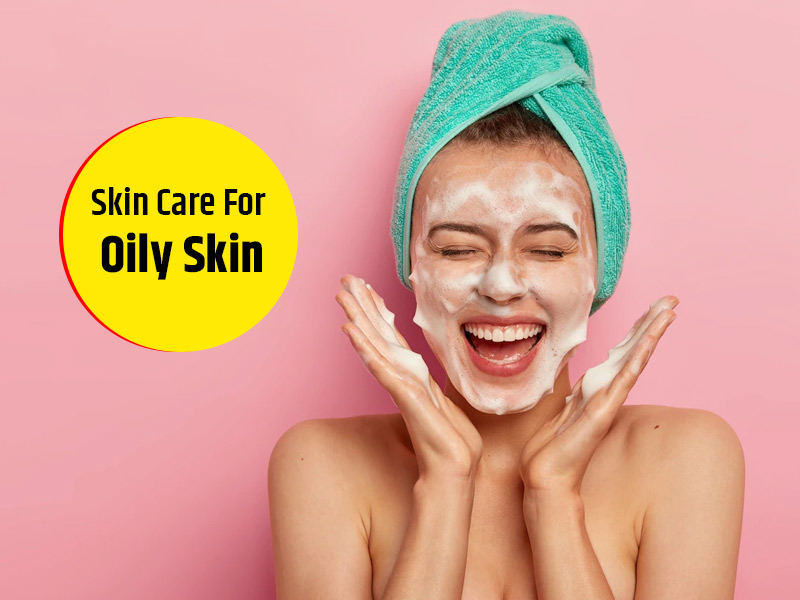 Oily skin is one of the most common skin concerns. It presents some unique challenges, like a shiny complexion and acne breakouts. If you have oily skin, developing and sticking to a new skincare regimen that focuses on moisturizing your skin and keeping it hydrated will give you the best results. Divide your daily skincare routine for oily skin into two parts - a morning and evening time skincare routine. With the right skin care routine and products, these issues can be less of a problem. there is no one definite reason for that extra slick of oil on your face. If you have oily skin, it implies that your skin has overactive sebaceous glands that produce more oil than you need. A number of times it's caused due to climate changes, hormones, genetics, diet, stress—or even by using the wrong skincare product. Keep reading to know about an ultimate skin care routine for oily skin.
Skin care routine for oily skin
When your skin gets dehydrated and to compensate the loss of oil, it starts overproducing excess oil. It is important to work on your skin type. Here are the steps that you should follow to take care of an oily skin:
1. Cleansing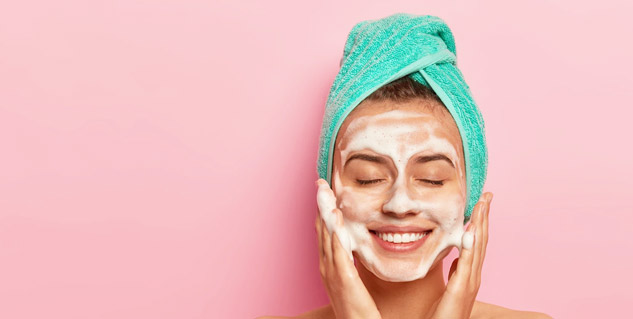 Start your morning oily skincare routine with a mild water-based cleanser that removes dirt and other impurities, without clogging your pores. Since oily skin is more prone to acne and breakouts, the best cleanser for oily skin is one that contains Salicylic Acid. It's a super powerful BHA that exfoliates the surface of the skin and penetrates your pores to extricate all the dirt and oil build-up. Moreover, a mild face cleansing foam with Tea Tree Oil can also work wonders for oily skin.
Also read: Use These Natural Moisturizers For Oily Skin During Summers
2. Exfoliation
In addition to cleansing, incorporating a mild exfoliator (atleast twice a week) is equally important. The best scrub for oily skin removes the dead skin, reduces excess oil production and prevents pugging of pores that lead to breakouts. Overexfoliating can lead to dry, red, or irritated skin. And since some ingredients make you more prone to sunburn, plan to exfoliate at night.
3. Toner
Use a toner as the third step in your morning skincare routine. Using a toner can help unclog your pores, regulate your skin's pH levels, and create a layer of evenly toned skin. Certain toners also help reduce the damage caused by UV rays, so they are a great addition to your morning skincare routine. Pick a gentle toner formulated with ingredients such as rose, elderflower, lychee seed extract, aloe vera, eucalyptus, chamomile, almond oil, and honey.
4. Moisturize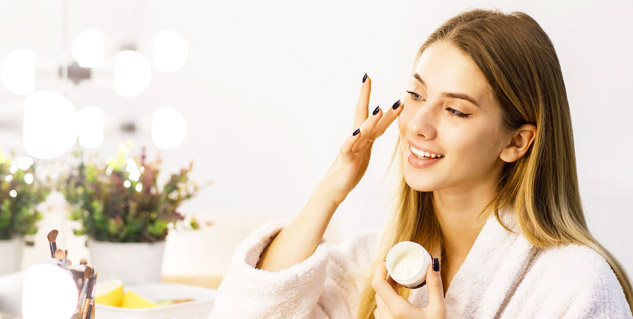 Moisturizing your skin can help reduce sebum production while improving its texture. For oily skin, using a non-greasy moisturizer is ideal. Many oil-free moisturizers can provide the right amount of hydration without clogging up your pores. A gel-based moisturizer that is oil-free and packed with the right natural extracts and acids can be a suitable pick for oily skin.
Also read: Do You Have An Oily Skin? Here Are 7 Unknown Facts About Oily Skin
5. Sunscreen
Be sure to wear a sunscreen that's at least SPF 30. Using a sunscreen that contains either titanium dioxide or zinc oxide. These ingredients can help prevent acne breakouts. To make things easier, try to wear a daily moisturizer with sunscreen in it so you'll always be protected. Avoid using a sunscreen packed with heavy, oily ingredients as it could only end up harming your skin. Zinc, vitamin C, fruit extracts, and caffeine are ingredients you should be looking for in a sunscreen if you have oily skin.
If you have oily skin, following a daily skin care regimen is the best way to reduce breakouts and control shininess. Cleansing, toning, treating your skin, and moisturizing both morning and night are key steps in a daily skin care routine. Choosing the right products also plays a major role in maintaining a routine for oily skin.