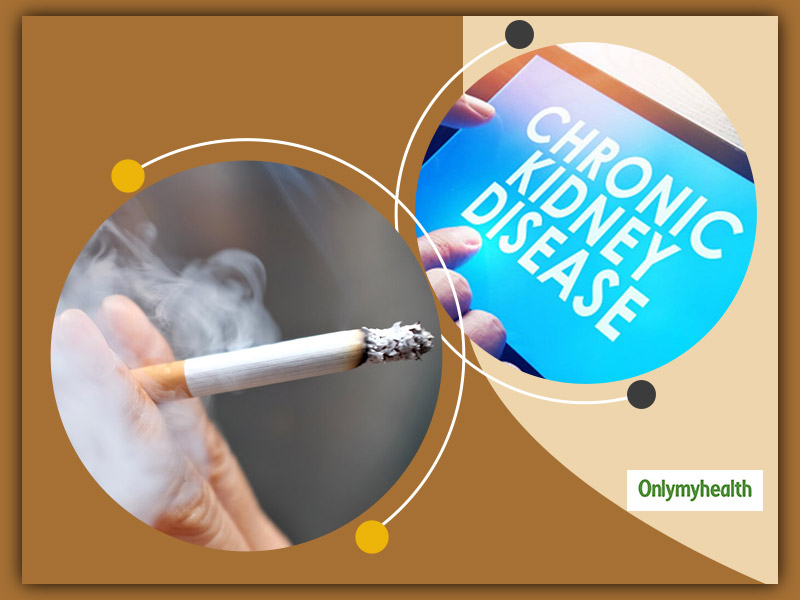 At some point or either in our lives, we have been privy to smoking. It is part of social culture and makeup. There is no escaping our exposure to it. Often there is a dilemma – do we take it up or not? The more fortunate ones usually tend to avoid the evils associate with cigarette smoking and tobacco consumption. When we smoke, we ingest roughly 7000 chemicals, of which 700 are toxic, and 70 are carcinogenic. Now imagine you had an underlying condition which was just further aggravated by smoking. One such morbidity is Chronic Kidney Disease. We use our kidneys to flush out the toxins in our body. It develops over a long period. One in ten adults has (CKD) Chronic kidney disease.
CHRONIC KIDNEY DISEASE AND SMOKING
The global burden of chronic kidney disease is increasing and is predicted to become the fifth most frequent reason for years of life lost globally by 2040. The actual weight of end-stage Kidney Disease (ESKD) in India is not known, with few dedicated centres for the care of such patients, lack of universal access to renal replacement therapy (RRT), and absence of a national registry. In the absence of global government funding like in USA and UK, the cost of dialysis and kidney transplant is borne by the patient's family pushing many of them into debt. It remains beyond the reach of the vast majority.
There is an unequivocal role of smoking on the incidence and progression of CKD, irrespective of the original kidney disease. Cigarettes are perhaps the best poison for patients with kidney disease till date. The risk of developing (CKD) Chronic kidney disease increases with cumulative exposure or decreases with the time elapsing after smoking cessation, which implies a dose-dependency of the cause and effect relationship.
If we look at a review of all scientific studies done so far on smoking at kidney disease, the relative risk for developing chronic kidney disease was 27 times higher and for end-stage renal disease 51 times more top for a person who has smoked but left. The negative impact of smoking also exponentially adds to cardiovascular risk in patients with chronic kidney disease, adding further insult to the injury.
Studies on chronic kidney disease
According to a recent Japanese study, including more than thirty-five thousand persons, smoking was associated with a doubled risk for overall and cardiac mortality. The risk continues even after a transplant, and tobacco exposure is associated with a one to seven times lower patient survival. One to eight times lower kidney survival and smoking cessation is associated with improvements of patient and kidney survival.
Recent studies in animals have confirmed that standardized exposure to cigarette smoke accelerated tissue kidney injury with increased expression of molecular fibrosis markers of fibrosis. This may be slightly technical. However, it is only indicative of how much damage smoking results in and the havoc it causes in the body. So, DO NOT SMOKE. It sounds cliched and facile. But it is. Ask for help if you need it.
(Author: Dr Sanjeev Gulati, Director Nephrology and Kidney Transplant, Fortis Group of Hospitals, NCR)
Read More in Other Diseases