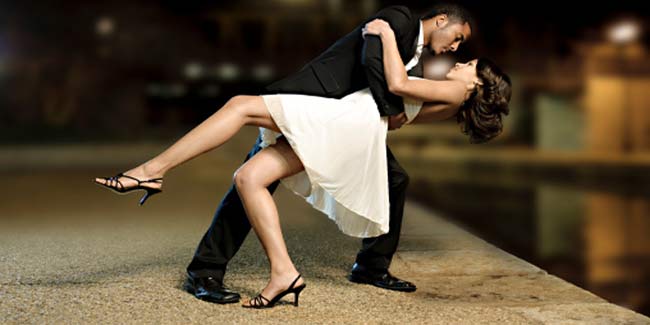 Our bodies aren't perfect- true story. We're not pointing out the way we look when wearing muffin tops, not are the love handles being talked about here. We're indicating the annoying body blemishes that make us want to run for cover- bruises, spider veins, stretch marks and scars.

Giving up the little skin-show for a regrettable tattoo or unplanned tan lines is such a sad thing but you won't have to do that anymore. Take a cue from flawless-seeming models who flaunt amazing bodies, all thanks to layers and layers of body makeup. No, you won't have to spend all day contouring your body, but with a few tips you can cover up all those unsightly scars for a big event.





Get ready for a flawless finish with our simple makeup tips to conceal stretch marks and varicose veins.

Prep and prime
Just like face makeup, you need to prep the rest of your body. Begin with a properly washed, cleansed, exfoliated, toned and moisturised skin. This regime will remove pesky flakes off your body so that foundation spreads on smoothly. After prepping your body, apply a primer around the area you want to conceal. Your face primer is good enough for this purpose.

The perfect shade of foundation
It is important to cover up an imperfection with the perfect shade of foundation that matches your skin tone. Slapping on your everyday foundation on a bruise or spider vein or tattoo just won't work. If you go out in the sun often, your face and neck may be tanned and so the foundation that matches your face may not match your body's skin tone. Another reason for not using your everyday foundation is that the formula probably is too lightweight, lacking the staying power that body makeup should have. You anyway don't want it all over your clothes.

Magic eraser
Gently dab foundation directly over an imperfection and feather out to blend it into surrounding skin. You might want to use your fingers, but we advise against that because you're using some heavy-duty formulas. Use a brush instead for you don't want to spend the night scrubbing foundation from your nail beds.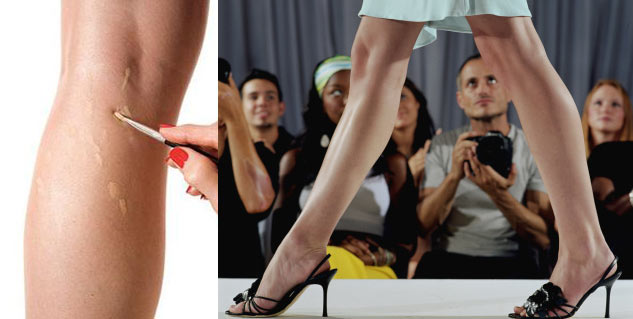 A synthetic foundation or concealer brush will help avoid obvious foundation lines. If one coat doesn't cover it up, wait for three to four minutes to allow it to dry completely and then add another layer. If New York Daily is to be believed, Victoria's Secret model Selita Ebanks confessed of receiving no fewer than 20 coats of makeup on her butt before going down the runway. 20!

Get set
After reaching your desired coverage, finish off your look by dabbing on generous amount of setting powder, wait for two minutes and then brush off excess. These two minutes are enough for the powder to set into the skin and help your makeup last longer. It will also prevent those brown smudges to ruin your party dress.

Following these steps rigorously will help your makeup to last for days- even when under the shower. Just make your way to cover up some particularly unflattering stretch marks and varicose veins and make it through the night mess-free.

Image Source: Getty/ S Media

Read more articles on Makeup.