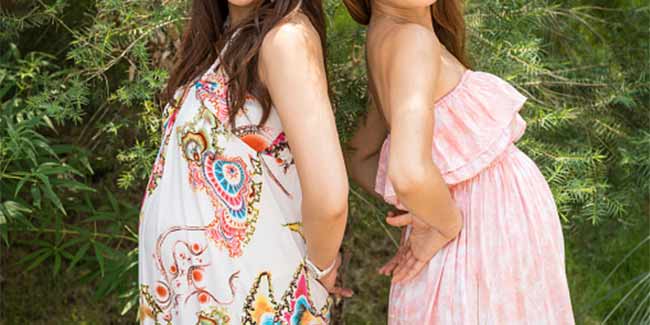 Motherhood is beautiful. The ability to create a life and a woman who is carrying a life inside her, has this unexplainable charm and glow on her face that is more than enough to see the beauty of motherhood. Although a pregnant lady does not need anything else other than her own skin to look beautiful but there is no harm in donning the best style possible when you are pregnant. Here are some cute styles that can make a mom-to-be cuter.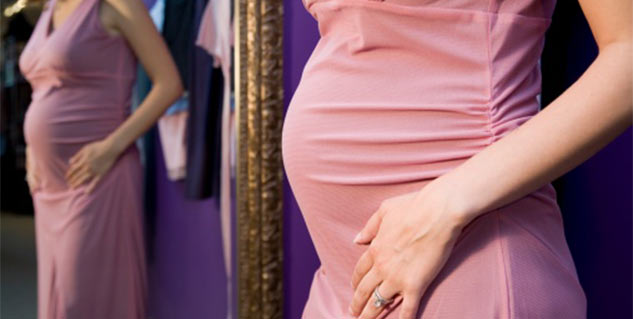 Floral maxi dresses
Of course, a cute baby bump is something a pregnant lady should definitely flaunt. The baby bump makes a woman look cuter and floral prints makes enhances the overall look as all the emphasis is on the baby bump. Also, When worn the dress flows down from the bump.
T-shirt dresses
The t-shirt dresses might look like they are designed for the skinny and college going crowd but if the size is chosen wisely, it can make a pregnant woman cute and stylish. Just the size should be kept in consideration; it should not be too small in size. It should complement the baby bump and not highlight it awkwardly.
The bodycon dresses
Who says that bodycons are just for the slim waists? Even if you are in your third trimester, bodycon dresses made of stretchable fabric can make you look nothing less than a ramp walking diva. Just go for cotton fabric, it is comfortable and does not cause friction.
High waist pants and peplums
Now, peplums are something that can be worn over a high waist pant or denim. It will enhance the belly region while prominently separating it from the bust region. You can go for sheer, solid colours or floral prints while wearing it with a pair of high waist denims.
Dungarees
Dungarees are like made for a pregnant woman. It won't just look cute on a pregnant woman but it will also be a comfortable choice for a woman in her trimesters.
Shirt dresses
Just go for smaller prints like checks or small floral prints. Throw on some good cutesy sneakers and a denim shirt dress will not only bring the diva in a pregnant woman but will also make sure that she has enough room for a belly.

Dresses are always comfortable and look stylish on pregnant women but the fabric is something that should be kept in consideration. Fabrics that stretch and breathe are the apt fabric. Also, the right size matters if you wish to look stylish along with being comfortable.
Image: Getty
Read more in Pregnancy.
For more such stories, Download Onlymyhealth App.