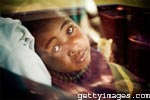 Tuberculosis leaders at Washington DC have come up with a Roadmap for "Children TB: towards zero deaths" as a first time step towards eradicating TB.
Tuberculosis leaders at Washington DC have launched for the first time what they call Roadmap for "Children TB: towards zero deaths". This will help to prevent the deaths of more than 74,000 children from Tuberculosis each year through the measures that have been outlined in the roadmap.


Statistics say that every day more than 200 children below the age of 15 die of TB needlessly, simply because this disease can be prevented and lives could be saved. The World Health Organization has estimated that as many as 1 out of ten cases of TB are from this age group. This number could in fact be even higher as many children are left undiagnosed. The new roadmap that has been set is built with latest knowledge and understanding of the disease.

Dr Mario Raviglione, Director, Global Tuberculosis Programme at WHO said, "Any child who dies from TB is one child too many. TB is preventable and treatable, and this roadmap focuses on immediate actions governments and partners can take to stop children dying."

This launch of the road map on TB and children is based on the increasing awareness on the urgent need to address this issue at the earliest. 120 million US$ is the targeted fund for addressing the issue of Tuberculosis in children.


Read more Health News.