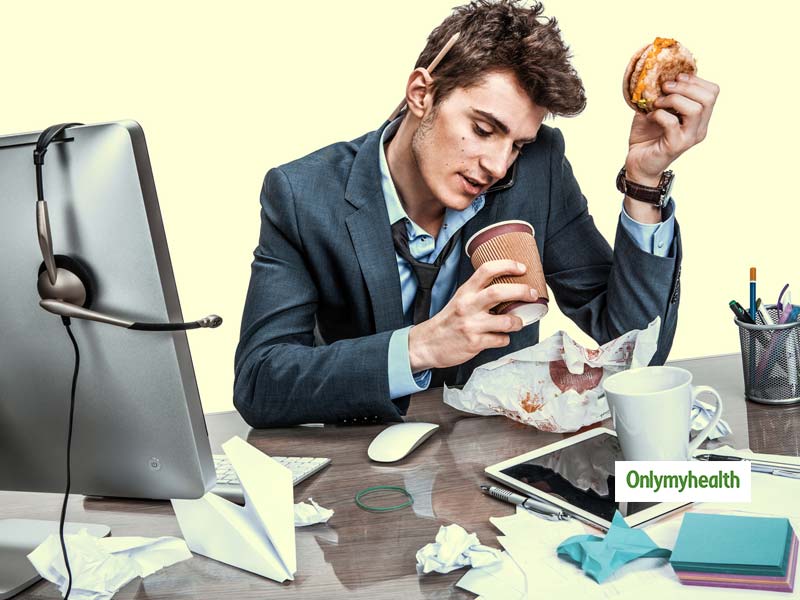 Unhealthy eating habits can lead to several health problems. It is easy to make wrong food choices but equally challenging to undo the wrongdoings. Eating unhealthy food can increase the risk of diabetes and heart ailments in people with unhealthy food choices as compared to those who make healthy purchases. Eating an unhealthy diet can also lead to obesity over time. It is essential to raise awareness of lifestyle-related diseases that are a result of unhealthy food choices. Lifestyle-related conditions tend to slow the productivity of a person and also lead to regular episodes of absenteeism from work. All these habits can result in higher healthcare expenses for an employee.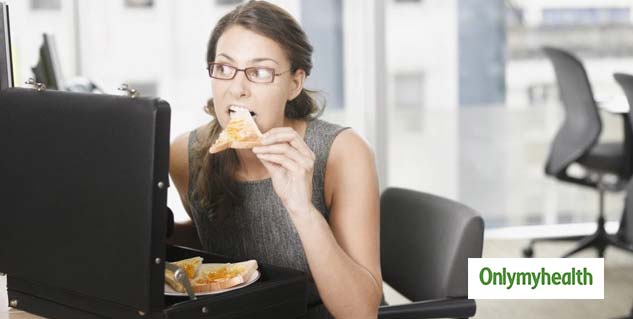 These days, there has been a constant rise in promoting healthy working conditions at workplaces. Offering more healthful meals at work can be a promising opportunity to improve wellness among employees. Employers can consider keeping appealing and healthy options in cafeterias, vending machines, and at meetings and social events.
Also read: 7 Habits to Keep Yourself Healthy at Work
Commenting on the same, Padma Shri Awardee, Dr KK Aggarwal, President, HCFI, said, "In India, we see people often with a big belly, the common problem area for almost every Indian. Excess of fat around the abdomen can lead to several dangerous health problems, including insulin resistance. A big belly and obesity are some of the consequences of the unhealthy food habits of people in India. Quick meals, skipping of breakfast and eating whatever is available without giving a thought adds to the misery. One should make a conscious decision of changing their food habits by including fast food like fruits, milk, curd, salad, dry fruits, satto, lemon water, sugarcane juice, honey."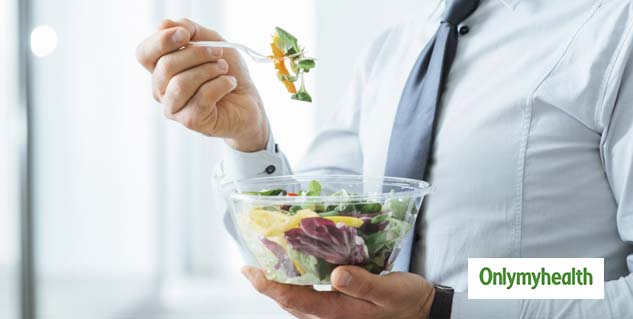 Following are some of the tips that one can follow for a healthy eating habit:
Eat in limited quantity. Chew each bite properly, not to overfill your stomach
Eat a mixed amount of vegetables and fruits for a filling meal
Limit your food portions as overeating can lead to weight gain in no time
In your meal, half of your grains should consist of whole grains
Avoid eating trans fat and sugar daily. Limited consumption can be accepted and not add to your weight gain
Choose healthy fats over unhealthy ones. In place of full fat, opt for fat-free or low-fat milk and other dairy products
Keep yourself hydrated with water. Never replace water with other sugary drinks
Make sure you limit or avoid food with high sodium levels and even processed foods
Over and above all, indulge in slight physical activities to balance out your weight for a healthy living
It is easy to get lured in towards unhealthy food options available at the canteen. But, one should know the consequences of eating unhealthy food. Good health is promoted only through mindful eating and devouring what is necessary for the body for complete nutrition. One should stock more fruits and vegetables on their plates rather than opting for deep-fried goodies. Further added, "One should eat only till the stomach if half-full. Overeating does no good to anyone. The taste buds are only on the tip and side of the tongue. Gulping food will never let your brain know your level of appetite and the required amount of food. It is advisable to chew each bite properly for the brain to get signals.
Read more on diet and fitness