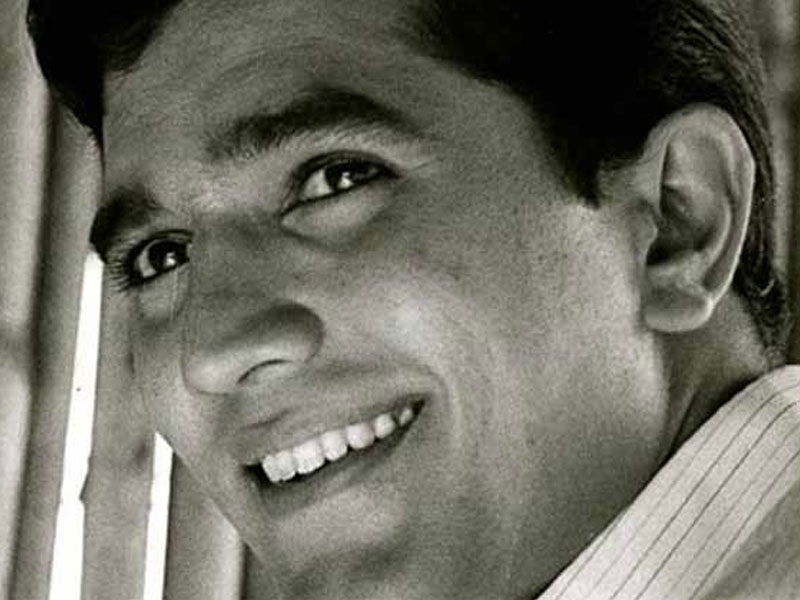 Rajesh Khanna, also known by the name 'Kaka' enjoyed a lot of popularity and stardom in Bollywood. His legacy of good work and memories kept his fan cherish him in their mind. His sudden demise in 2012, broke many hearts. Rajesh Khanna gave the industry many all-time hits, he made his debut in 1965 with movie 'Raaz'. He went on to perform crowd-pleasing melody songs like 'Mere sapno ki rani' and ' Chala Jata Hu Kisi ki dhun me'.
Khanna was considered as the trademark personality of unique smile and trends. Even today he is admired by many. He has done almost 120 movies in his career span. His heart touching roles are uncountable making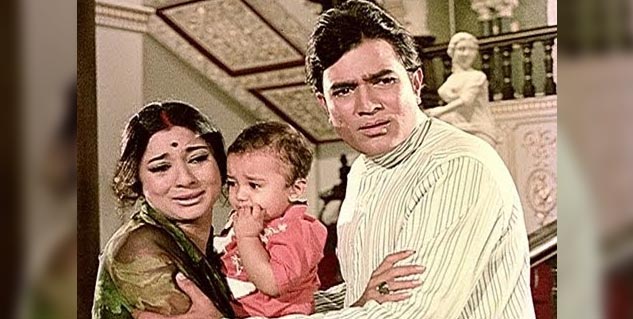 Aradhna
Anand
Hathi mere sathi
Bawarchi
to the list.
READ: Top 5 A-Line Kurtas You Must Grab From This Sale
Rajesh Khanna's aura remains unmatched till date. He is still considered the first superstar of Bollywood industry. From 1969 to 1971, he worked in 15 consecutive solo hits which brought him the title of 'original superstar'. Also, the BBC made a film ' Bombay Superstar' on him in 1974.
His fan list consists of people from different sphere due to his dynamic role preferences including special women who secretly had a crush on him. His style statement of keeping it simple with guru kurta and hairstyle made everyone impressed. His iconic sign, slow-motion blinking of the eyelids and heart-melting smile made him stand apart among his fans.
The ultimate romantic hero- Rajesh Khanna has made common man's Guru kurta as a fashion statement. It's, in fashion in the present world too reflecting his charisma.
Film and fashion go hand in hand for Rajesh Khanna. Guru Kurta which was once a politician and common man's outfit, became popular when Rajesh Khanna started wearing them. Collared kurtas with rolled back sleeves are in trend even today due to his aura.
The trend of wearing sunglasses came from his role in Andaz in 1971. Also, Dhaka topi (hat) became popular because of him and you can see the use of these hats often after he made them popularly.
Safari suit (a lightweight suit consisting of a safari jacket with matching trousers—government officials dress officially ) with a belt around the waist was another style made popular by him.
How can we forget the scarf? Yes, the iconic style of scarf draping around his neck in movies like Andaz and Sacha Jhutha came irresistibly into fashion through him.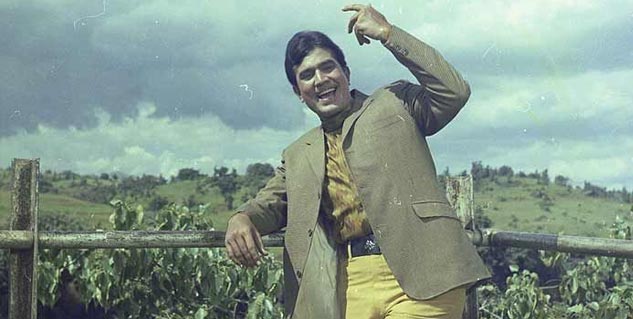 Rajesh Khanna's famous dialogue "Pushpa, I Hate Tears!" and '"Babumoshai" added with a little tilted head and attire was the style statement of remembering Rajesh Khanna.
READ: The Denim Trends to Sport this Season for a Chic Look
Preferably how could you forget the hand gesture he had?
Rajesh Khanna was loved by everyone because he loved everyone. His hand shows that he was brimming with inner love and passion. His gesture shows that at heart he was loving, generous, and also compassionate.
Rajesh Khanna wins hearts by his soft voice, his passion for the camera whenever he is playing a role, his simple but charismatic smile and simple look with a style statement. His fluttering eyes and amazing dialogues, delivered with a tilting head, were lapped up by a bubbly generation creating a screen lover of that generation.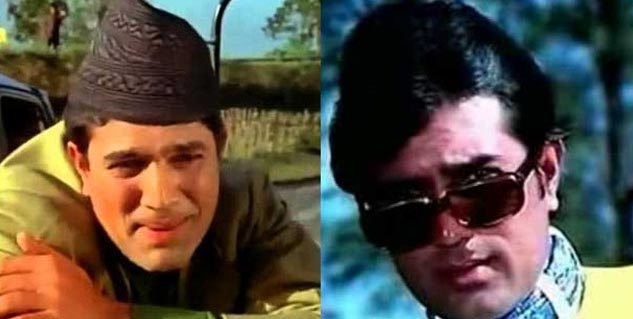 Not only he gave style statement, but also gave Bollywood best romantic movies of his times like Aradhana, Aan Milo Sajna, and Amar Prem. He was regarded to gave Bollywood the crash course on the romance with his innocent smile, twinkling eyes, and gestures.
Rajesh Khanna was trapped in many controversies too. He was said to be arrogant and was said to be lady lovers. He had several women fans and he too was said to be caught in controversies with many.
Still, he ruled in the hearts of many. He was the star face with an ordinary personality of the 70s and 80s marking a new era of cinema. He also had done many theatres works in his career. He was one of the most remembered actors known for his simple styling and acting.
Read more articles on Fashion and Beauty