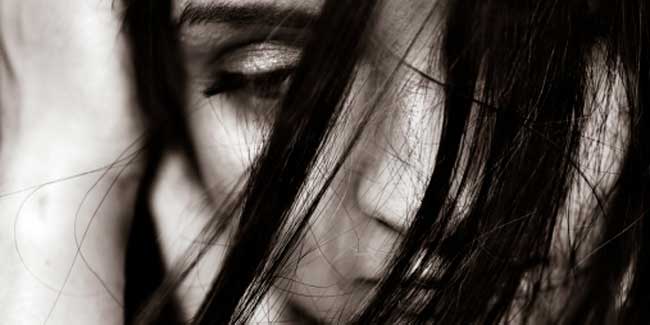 Unwanted hair on body can cause embarrassment for many. Removing hair from places like armpits helps you fight body odour and makes you stay hygienic. However, hair on parts like your face and arms have no risk on your health but, it can make you feel low on confidence and embarrassed at times.

To get rid of unwanted hair many people try various techniques lasers, electrolysis, or permanent waxing. But, all these procedures may have side-effects on the skin. So, before you approach a dermatologist for unwanted hair, try the following remedies and see the results yourself. These remedies apart from being safe are also very pocket-friendly.
Raw Papaya
Papaya contains an active enzyme called papain. This enzyme breaks down the hair follicle and prevents hair re-growth. Applying raw papaya on the area will make the hair line less visible and it also works as an exfoliating agent which makes your skin texture smoother. You can use one of the following procedures to get rid of unwanted hair using raw papaya.
Technique 1
Ingredients
Raw papaya: 1-2 tablespoons
Turmeric powder: ½ tablespoon
Procedure
Make a fine paste using raw papaya and mix turmeric to this paste. Massage this paste on your face for 15 minutes and then wash it off. To achieve the best results you must follow this procedure at least once or twice a week.
Technique 2
Ingredients
Papaya powder: ¼ tablespoon or papaya paste 1 tablespoon
Turmeric powder: ¼ tablespoon
Gram flour: ¼ tablespoon
Aloe Vera get: 4 tablespoon
Mustard oil: 2 tablespoon
Lavender oil or any other essential oil: 2 drops
Procedure
Mix all the ingredients and make a fine thick paste. Apply the paste on the opposite direction of your hair growth. Leave it to dry for 15-20 minutes. With a clean cloth, remove the paste in the opposite direction of your hair growth. Wash your face and pat dry. Apply some olive oil or baby oil and massage your face. At least for 3 months repeat this procedure thrice a week.
Turmeric
Turmeric has been believed to be the best remedy for skin problems since ages. The medicinal spice has antibacterial and anti-inflammatory properties and can also inhibit hair growth. Follow these procedures to remove unwanted hair.
Technique
Ingredients
Turmeric: 1-2 tablespoon
Water or milk
Procedure
Make a thick enough powder for your face by mixing turmeric with water or milk. Apply it on your face and let it dry for 15-20 minutes. Wash it off with lukewarm water.
If you have thick hair on some parts, you can add gram flour or rice flour to the mixture.
Chickpea Flour Mask
Chickpea flour is often used as a remedy to remove and stop re-growth of hair. The flour mixed with turmeric is used on infants so that their skin remains soft and hair free.
Technique
Ingredients
Chickpea Flour: ½ bowl
Turmeric Powder: 1 tablespoon
Milk: ½ bowl
Fresh Cream: 1 tablespoon (only if you do not have oily skin)
Procedure
To chickpea flour add turmeric, milk, and fresh cream and make a paste. Apply the mixture in the direction of hair growth. Leave it to dry for half-an-hour. Once the mask is dry, remove it by massaging gently in the opposite direction of hair growth. Wash your face with lukewarm water.

Treatments offered by dermatologists may lure you with its results but, the side-effects may leave you repenting your decisions. Follow these remedies and have a smooth hair-free skin forever.
Image courtesy: Getty Images
Read more on Beauty and Personal Care.