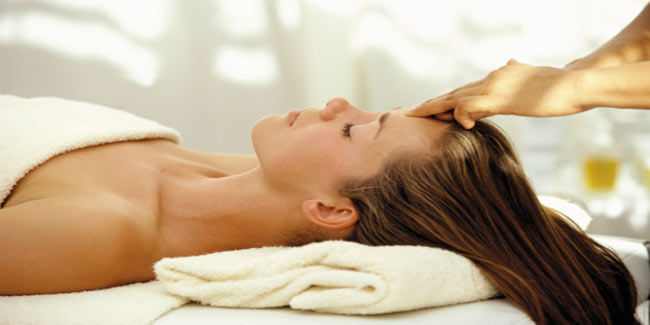 Headaches and stress may not be under your control however you can effectively manage them. Acupressure can help you relieve stress and headache as quickly as 30 seconds.
Acupressure is an ancient technique of applying firm and gentle pressure with the fingers to specific points along the energy channel in the body. It is based on the belief that the human body contains a life energy that flows through the body. When the energy is not flowing properly headaches and stress may sustain for long. Acupressure can provide quick relief from stress and headaches by correcting the energy flow in the body.


Acupressure balances the body's energy in no time. It improves the blood circulation, unblocks nerve impulse and relieves stress and tension giving you a quick relief. You can take acupressure sessions as often as you like as it doesn't cause any side effects. A professional doing it for you may prove very effective; however you can perform it yourself in the comfort of your home. Regular practitioners recommend that this art should be done on a regular basis to manifest an effective self-healing and self-regulating system. Moreover the technique is very gentle and completely pain free.


How Does It Work?
Acupressure is usually performed by an expert who knows all the specific acupressure points that can help you with your stress and headache. Unfortunately, most of the times you will be alone and far from an expert when stress or headache strikes you. However you can easily perform acupressure yourself once you know the right points to target and the right amount of pressure to apply. Applying pressure on such points provide you quick relief. Some of the points that may help you get relief from headache and stress in just 30 seconds include:
Third Eye Point
Located right between the eyebrows, in the indentation where the bridge of the nose meets the forehead, the point helps relieve headaches, stress and eyestrain.
Drilling Bamboo
Located in the indentations on either side of where the bridge of the nose meets the ridge of the eyebrows helps with headaches, stress and sinuses.
Valley:
Located in the valley between the thumb and index finger, the point relieves frontal headaches and stress.

How To Do It?
Before getting started with an acupressure session, make sure that you are completely relaxed and have no injured muscles. Also ensure that the environment, especially the temperature is comfortable and gives a soothing effect. Now gently put pressure with your fingers on the acupressure points for one to three minutes each. If the acupressure spots feel tender, that could mean there is a blockage of energy. This tenderness should lessen over time and with each acupressure session.
Image Courtesy : Getty
Read more articles on Acupressure