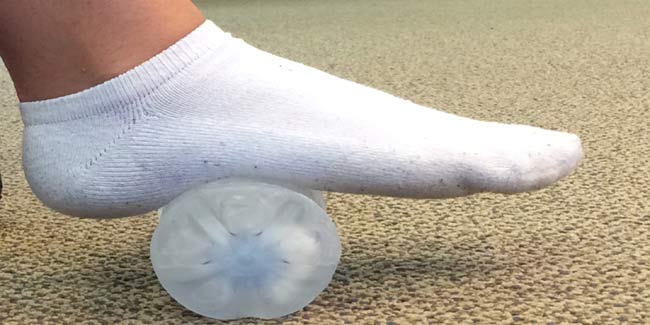 Plantar fasciitis is a medical disorder, which involves inflammation of the plantar fascia. Plantar fascia is a thick fibrous band that connects the heel bone to the base of the toes. It is usually caused by an overuse injury, triggering symptoms such as pain across the bottom of the feet and discomfort early in the morning. It can get very discomforting; however, a bottle full of ice can help you cure the condition at home.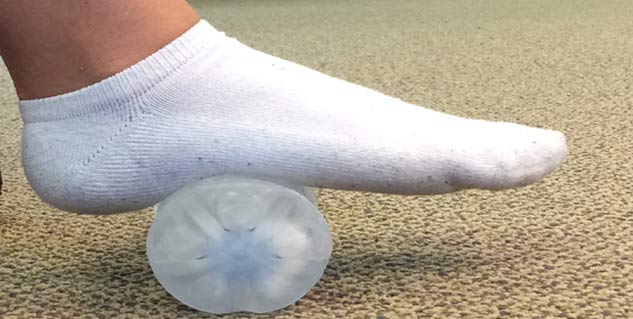 Ice bottle massage
To cure foot pain, you can either put ice at the base of your foot or use a bottle full of ice instead. Massaging your foot with the bottle for 10-15 minutes, several times a day can help you control inflammation. The ice bottle massage can provide a gentle stretch to your plantar fascia, which may improve overall mobility in your arch and foot.

Here is how you need to perform the massage
Get a plastic water bottle and fill it about three quarters full. Put the bottle with its neck up and cap off in your freezer for as long as it may take the water to freeze. Keep the cap off the bottle as the water freezes, but save the cap. Now remove the bottle and put the cap on it. Sit on a chair and lay the ice bottle on the floor on its side. Slowly roll your painful foot over the water bottle, and then press gently into the bottle to massage your painful plantar fascia.



You can perform the ice bottle massage for 10-15 minutes several times a day. Once the inflammation is under control, you may need to improve flexibility of your calf and plantar fascia to further manage your condition. Also make sure to see your doctor or physical therapist.
Image Source: www.oceancountysportsmedicine.com
Read more articles on Understand pain