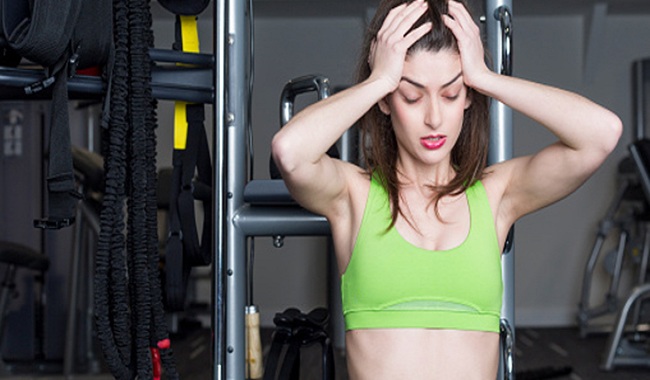 Post workout breast pain is a real problem faced by women, especially after running or doing vigorous workouts.
While the saying, "no pain, no gain," is absolutely true, sometimes the pain surely gets unbearable. Post workout breast pain is a real problem faced by women, especially after running or doing vigorous workouts. One must understand that this problem is directly proportional to the size of the breast, the bigger the size, the more likely a woman is to experience pain post workout. The good news is that there are ways to handle breast pain in such a scenario. Women who workout religiously can work on how to reduce post-workout breast pain, and here are some ways.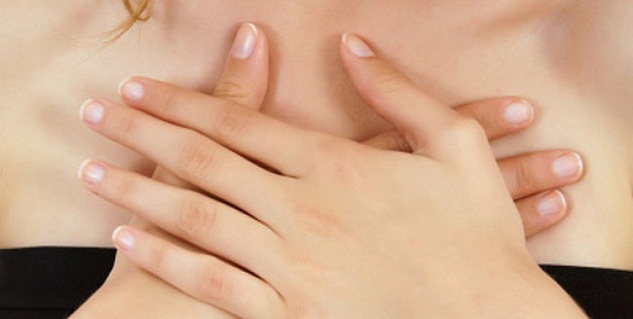 The Right Bra
An essential thing to start with is to pick the right bra, when you plan to work out for prolonged hours. In case of women, exercise puts pressure on the breasts, and breasts being delicate organs without any support of muscles or ligament can move in all direction. This of course puts a lot of strain on your breasts, thereby making them sore post workout. Keep a note of certain things when wearing a bra, like whether it is a sports bra or not, you should ideally pick a sports bra; also, see if the bra is of the right size.
Also, remember that the underwire of the bra you wear should have proper support and not dig into your skin. The bra straps also should not be too tight, as these can clot your blood flow. You should be able to pass a finger through it as to ensure that it fits well.
Do Some Stretches
One of the best things to do in order to reduce post-workout breast pain is to exercise the chest muscles more and make them stronger so they can support the delicate organs. In this regard, you are advised to do some light exercises with dumbbells, as this can help reduce the pain. The muscles around your breasts get stronger and toned, which means the intensity and incidence of such pain will reduce with time. This is one of the best ways to handle breast pain.
Be Mindful during Periods
This is of course a necessary thing for all women. Take care during your period, as it is a myth that women cannot exercise during periods. So when you do, just make sure that you take a little extra care of yourself, and this way you can reduce post workout breast pain. Eating foods rich in Vitamin C such as oranges and sweet lime can help relieve pain and also fight bloating. They also keep you energised during periods.
The Ice Pack Relief
One of the many ways to handle breast pain is to use an ice-pack. This will definitely work to ease the symptoms. Sometimes, alternating between hot and cold compression also helps, but if your pain doesn't subside in a couple of days, you should visit a doctor. Sometimes it is necessary to take an expert advice on matters that cannot be resolved with simple remedies.
Image: Getty
Read more articles in Pain.
For more related articles, download OnlymyHealth App.