Poor mental health is one of the most common reasons for people to visit the doctor in a year. Several researches have shown that people who have a sound mental health tend to use fewer medical services. And while there has been a lot of buzz around the deteriorating mental health of women, especially after childbirth, there has not been much emphasis on the fact why sound mental health is important for dads. So, here are a few reasons why mental health of dads should not be overlooked.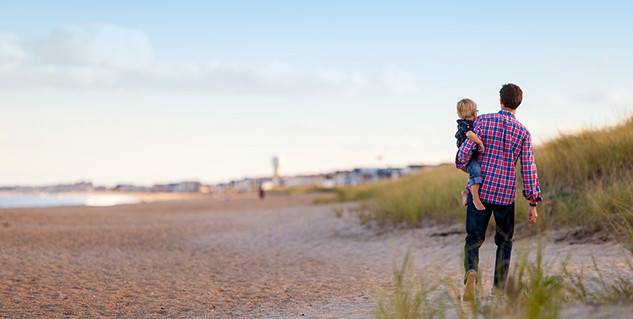 It can help enrich relationships
It is given that a father mostly has an indirect impact on his child's well-being i.e. through the relationship with the mother. To have a healthy relationship with the mother of the child, the father needs to be mentally healthy too. This is important because relationships may come with baggage that only a sane person can deal with gracefully. A father with healthy relationship with the mother tends to spend more time with the children and this also encourages children to grow psychologically as well as emotionally healthier.
Mental health also affects physical well being
It may not be direct in its assault, but a deteriorating mental health does affect one physically. It can cause mild to severe health problems, which can deter bonding with children. Quality of health can indeed affect parenting behaviour for the better or worse.
It prepares fathers to face life's ups and downs
Being mentally healthy can help fathers to behave appropriately to difficult situations. This exposes the child to an environment that is caring and secure. A child usually simulates behaviour of his parents to face all kinds of situations in life. This is why it is particularly useful for the father to be in control of his mental health.
It helps to grow towards one's potential
Being mentally sound is more useful than what is commonly assumed. To be mentally fit means to be able to strive towards ones full potential. A father who is mentally strong will not only be motivated to pursue his best, but he will also be the perfect mentor for his children so they realise their potential.
It can therefore be concluded that having a mentally healthy father can be a quite useful resource for children to learn great life's lessons.
Image source: Pixabay