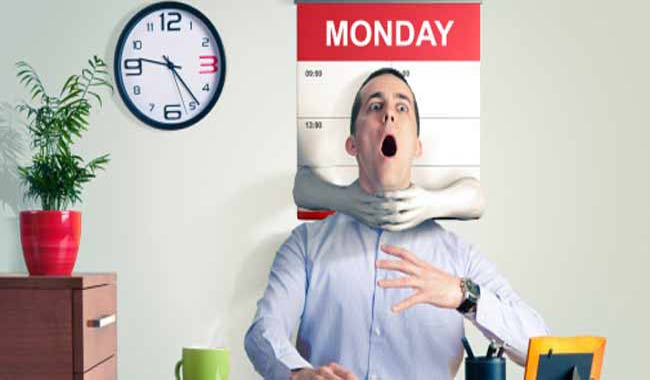 A sleep-deprived Sunday night is the culprit behind your Monday morning blues. The weekends that you spend staying up all night come with a price tag, that too a heavy one. Read on to know why.
"Monday morning blues" is an experience which only a handful of us wouldn't have gone through. And, all of you people who often go through this horror, you shall be stunned to know that this situation can arise by staying up just an hour or two late on the weekend. This delay in sleep has a term for it known as the social jet lag.

Experts say that this sleep disorder cannot be diagnosed clinically. However, it has become an epidemic due to fluctuation in sleep-wake schedule throughout the week.

Most of us stay up until late on Friday and Saturday night and then to make up for the loss of sleep, we sleep the entire day. This every week fable disrupts the body clock making it difficult to adjust our regular sleep on Sunday night, leading to an irritable personality the next morning, which unfortunately is a Monday.

This entire disturbance is created because we are putting a fight with our circadian rhythm, the body clock that looks after our sleep and wakes time and takes care of the appetite.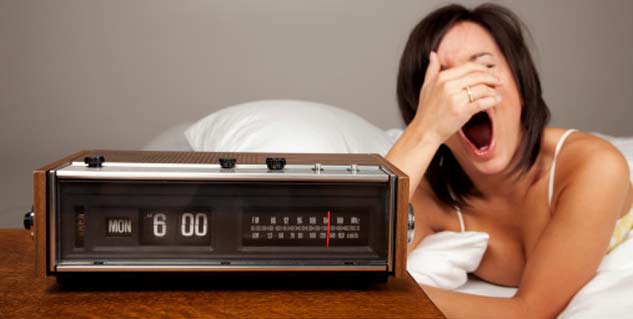 So, following are few tips to put your internal clock back on track.
Make it up to the Deficit in the Week
When you don't take proper sleep on a weekend, your body pays the price. Avoid going into sleep deficit on the weekend by making it up during the week.
Short Naps can Help
If you are going to spend the night at the party, make sure that you have taken a short nap during the day to make up for the loss. Take a 20-minute nap before 2 pm so that you are not sleep deprived for the day.
Don't Spend Saturdays and Sundays Sleeping
Sleeping till late on both the weekend days is there on almost everyone's checklist. But, sleeping till late and staying awake in the night on both the days must be avoided completely. This can wreck havoc on your regular sleep adjustment on Sunday night.
Exercise is the Key
If hitting the gym after a night out looks like a waging a war with your body, go for a short walk. This will reduce your chances of crawling into the bed after breakfast.
Get some Sunlight
Sunlight can save your blues. Don't live in a shady room once the sun is up. Open the curtains, eat breakfast by a window side, and try to spend a lot of time outdoors. Light is essential to keep the circadian rhythm under check.

Rush to the office all pumped up on Mondays by fighting all the reasons that lead to the blues.
Read more on Sleep Disorder.