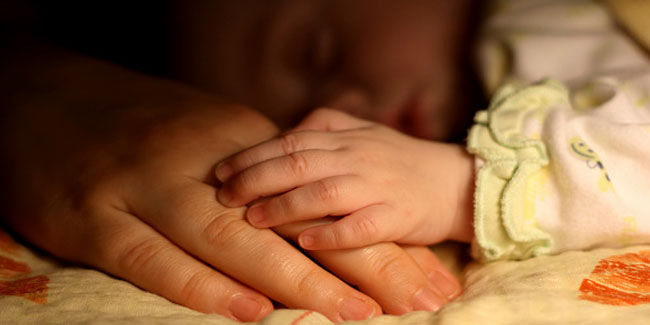 It can get a lot tiring to get your baby to bed even after it has grown up to be 3 or more years old. If you want to make sure that you have peaceful sleep, sleep train your toddler starting today.
Parents of newborns wait to have their desperate dose of peaceful sleep once the infant grows up to be 3 or more years old when it is expected to sleep on its own bed. Ah! their eternal optimism! It isn't unusual for parents to be awoken by toddlers in the middle of the night. If you and your partner are one of those parents who have had enough of kicks in the back all night, it is time to help your child be fearless to sleep in his own bed.
Sleep Training
For you to begin your child's sleep training sessions with ease, you must make sure everything in your and your child's life is settled down. To begin, you must tell your child what to expect at night when the lights are out. Try to tell your child how the bedroom is for mommy and daddy and how the child's room is where your toddler should be sleeping. You could also read stories to your child so he/she gets used to the idea of story before bed. Bedtime stories tend to put toddlers to sleep, making them stay in their own beds.

Be Encouraging
If you encourage your child to make a switch such as by reminding them of their age and telling how kids their age are strong and should therefore, sleep on their beds, you will be able to get your child to get used to sleeping on their own bed faster.

Reconfigure the Bedtime
If your child just cannot fall asleep without your presence, try not being on your bed at your toddler's bedtime. Instead, be on his bed; lie together for a while until the toddler sleeps off. After a few days of this routine, you could switch to a chair instead of being on the bed and then gradually move the chair closer to the doorway and finally into the hallway, thus gradually moving your way out of the toddler's room altogether.
Do not Hurry to Take Steps
It would be wrong to expect your child who has been accustomed to your bed to suddenly change beds. You should therefore, try to make the shift a gradual process. You could start by allowing your toddler to sleep next to you in a sleeping bag. Another thing you could do is let the toddler strictly have only 15 minutes with you in your bed before he/she shifts to his/her bed.

Reward
If your child lets you sleep one night, make sure that you reward him/her with whatever he/she likes. It could be a candy or a toy. When your child is rewarded, he/she will be hopeful of getting more such forms of appraisals, which will motivate him/her to sleep at night without troubling you in the middle of the night.
Read more articles on Parenting.