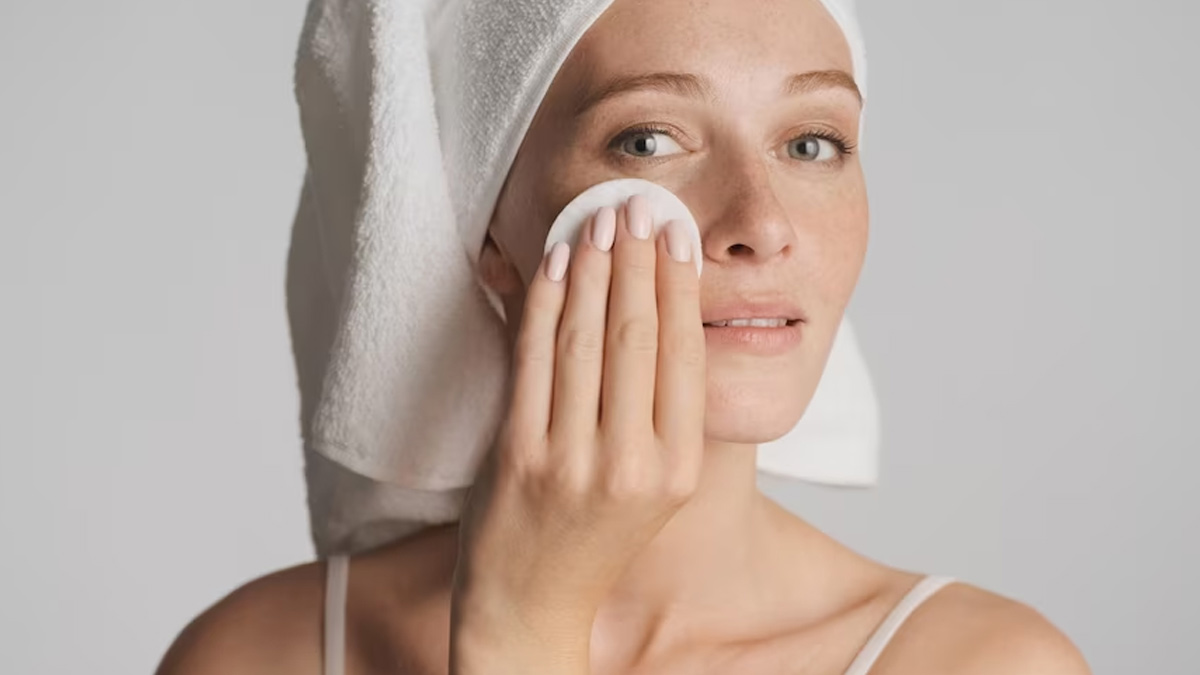 Whether you have a huge party to host or have an important presentation, a little bit of makeup not only puts you together but boosts your confidence to the next level. Well, as much time and effort we put into makeup, it is also necessary to spend some good time removing our makeup as well. Not removing makeup is extremely bad for the skin. It can lead to various skin issues like aging, dark spots, acne, and many more. Having said that, there are many ways to remove makeup. From micellar water to cleansers to makeup wipes, removing makeup is not a herculean task. Makeup wipes are the easiest and quickest way to get rid of makeup. Whether you are on the go or have too little time in hand, with the help of a makeup wipe, you can easily remove your makeup. We spoke to Dr. Sonia Tekchandani, Celebrity Dermatologist and Founder of Tender Skin International to know the pros and cons of using makeup remover wipes on a regular basis.
Pros of using makeup remover wipes
Takes little time
One swipe of the makeup wipe, and you are good to go. If you wish to get rid of your makeup in the quickest way, makeup wipes are your best friend. Unlike micellar water or cleansers, you do not use piles of cotton swabs to remove your makeup.
A non-messy process
You do not have to worry about spilling the micellar water or pouring extra cleanser while removing your makeup. Using a makeup wipe is quite a non-messy process. All you need is a makeup wipe and clean your face with it without any worry.
Also Read: 5 Reasons Why You Should Use Vegan Makeup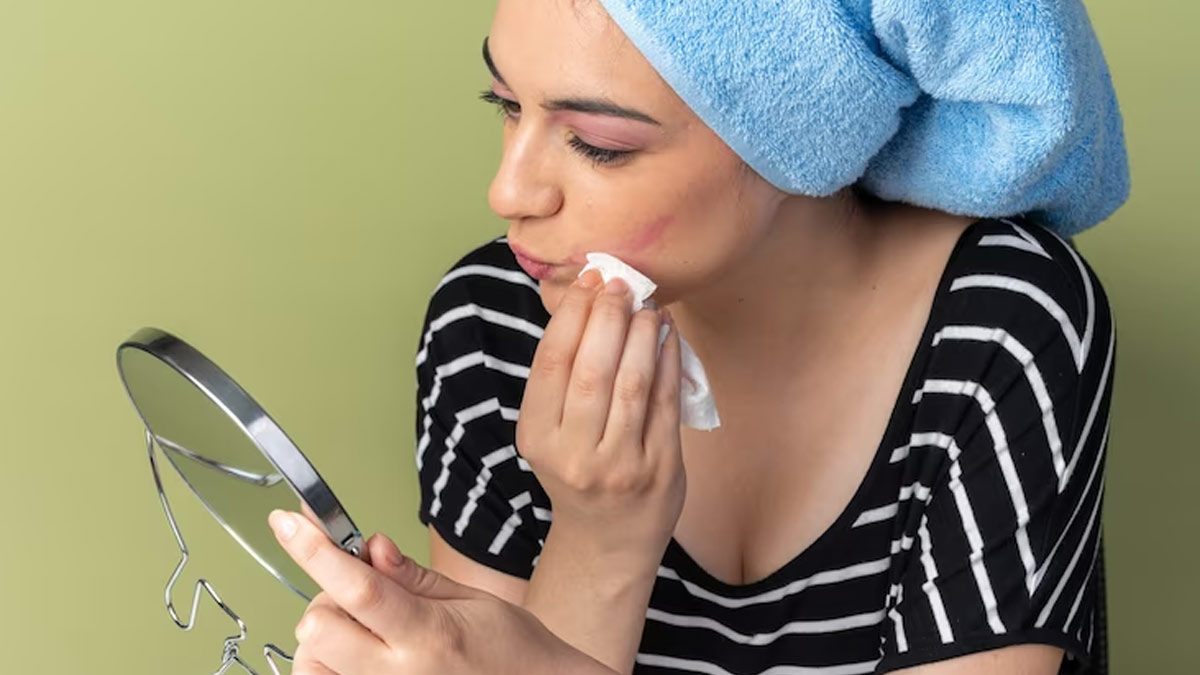 Easy to carry
Carrying a bottle of micellar water can get messy sometimes. Also, if you are on a flight, carrying liquid with you can be quite difficult. In such cases, makeup wipes are certainly the best option to go for. You can keep a pack of wipes in your bag wherever you go. It can come in handy to refresh your face quickly, or if you need to attend a party after a long day at work, you can wipe off the existing makeup and put on some fresh ones.
It can be used as an alternative to a towel
Have you forgotten to carry your towel or handkerchief while you are on the go? If you have makeup wipes with you, you can relax. It can clean your hands in times of need and save you from having food with dirty hands.
Also Read: 5 Tips To Remove Facial Hair At Home
Side effects of using makeup remover wipes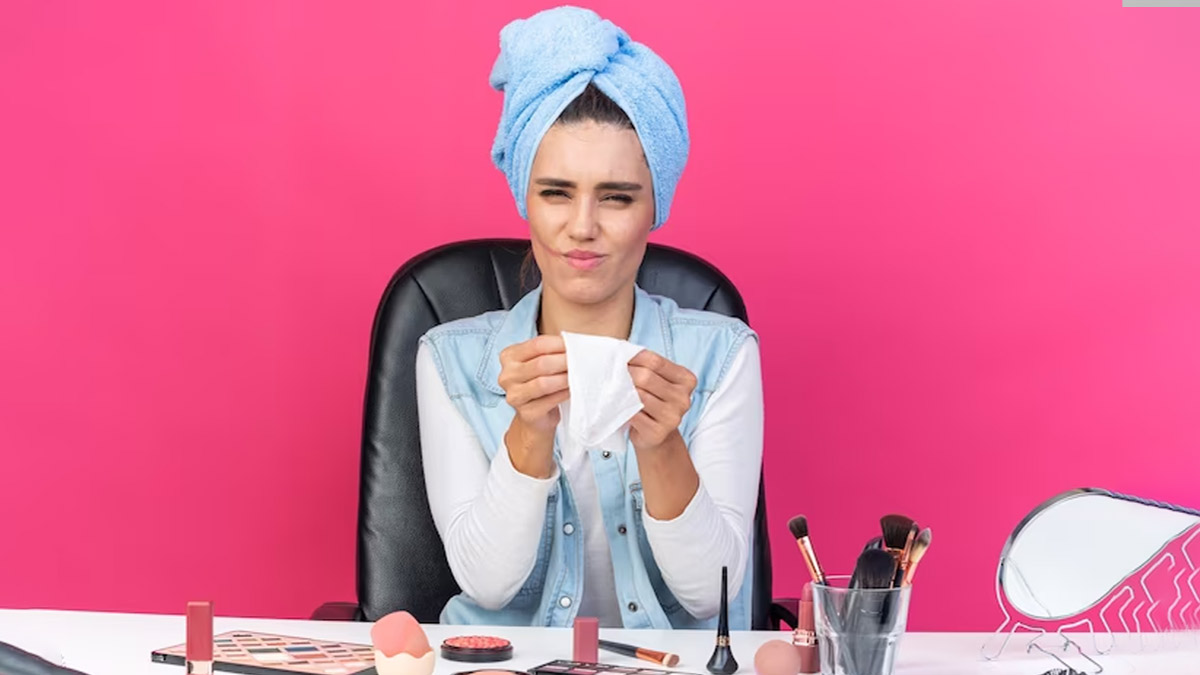 It makes the skin dry
Makeup wipes contain a lot of harsh chemicals which are not good for the skin in the long run. If you use makeup wipes on a regular basis, it can take away the natural moisture of the skin and leads to dryness, and your skin looks dehydrated.
Not an effective cleansing method
Makeup-removing wipes are not effective as micellar water or other cleansers. It certainly aids in breaking down the makeup. But it still leaves behind the remnants of makeup which can lead to clogged pores and can harm the skin. The residues of makeup can be extremely damaging to the skin.
Harsh on the skin
When you are using a makeup wipe, you are essentially rubbing your face. It causes friction and leads to acne and breakouts. It is very important to be gentle with the skin. Also, if you have acne-prone skin, you might end up with more acne when you use makeup wipes too frequently.
Also Read: Why Are Salicylic Acid Cleansers So Popular For Acne-Prone Skin?
Can cause itchiness
Sometimes makeup wipes can lead to skin inflammation and itchiness. The chemicals react with the skin and cause certain skin issues.
Not a safe method for skin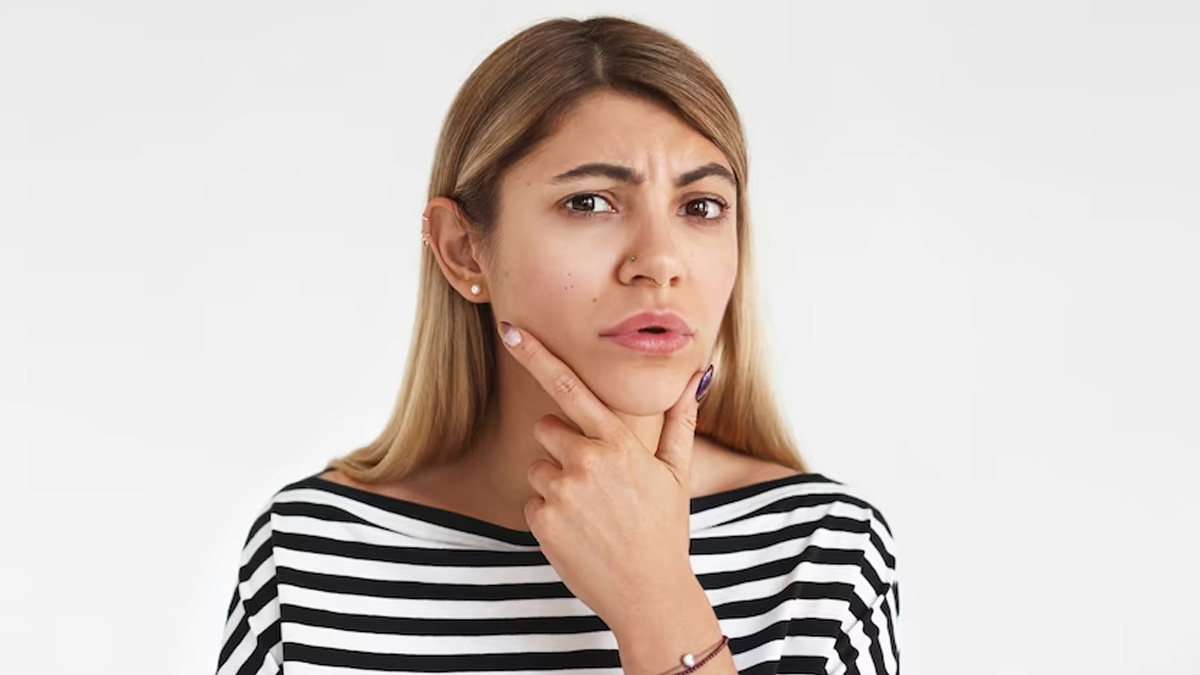 If you use heavy makeup, it gets difficult to remove makeup with a wipe. Since it does not cleanse every nook of the face properly, it leaves makeup residues. Besides, it can leave some scratches when you try rubbing your face and eyes excessively. Sensitive skin people must be extra cautious while using wipes.
Not eco-friendly
Makeup wipes are made of polyester and other harsh chemicals, which are not safe for the environment. These wipes are not bio-degradable and only end up adding to our land fills. Hence it is best to switch to an eco-friendlier option when it comes to removing your makeup.
So, you might be thinking what to use instead of makeup wipes to get rid of makeup? Micellar water, cleansing oil and cleansing balm are some great options to remove makeup effectively and gently from your face. Follow it up with a mild facewash to ensure that are no residues and apply moisturizer for further protection of the skin.