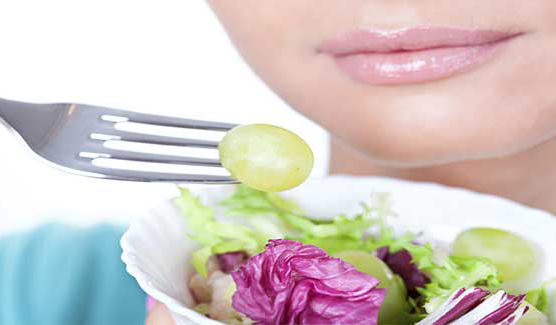 Weight management has reached new heights in the modern world, with new techniques and diets to help and aid in weight loss. One such diet plan is The Atkins Diet, created by Dr. Robert Atkins.
The Atkins diet was devised by Dr. Robert Atkins after he read a diet in the Journal of the American Medical Association and then modified it to form a new diet to help reduce his own weight. He then used the diet on his patients to help them lose weight. The main aim of the Atkins Nutritional diet is to reduce one's carbohydrates intake, and is a four phased eating program which is combined with vitamins and mineral supplements and as well as regular exercise. According to Dr. Atkins there are some crucial factors that are unrecognized in our eating habits and these make us fat. The main factor causing weight gain in us is the consumption of refined carbohydrates, especially sugar, high-fructose corn syrup and flour. Know what are this diet's pros and cons.

How does the Diet Work?
The Atkins diet is very effective if you can stick to it, and the problem is this. It can get increasingly difficult for you to stick to the diet. The crucial problem is that people happen to drop out of the diet pretty easily, as they do with most diets. Low carbohydrates and good carbohydrates actually do work and if you can stick to it then all would work wonderfully.
Studies have found that most people who had once started the diet could not stick to it for long, and hence bailed out. In the medium-term the Atkins Diet tends to fare better than most other diets.

Pros of Atkins Diet Plan
• Most men prefer the Atkins diet because you can eat the heartiest of foods like steaks and burgers. These are included in the regular items of Atkins diet, and so is a tasty treat!

• You get to eliminate all the bad carbohydrates which is also called refined carbohydrates. These include baked goods like cake and white bread.

• The Atkins diet plan helps you to find your ideal carbohydrate intake level.

• It has been found that people adhering to the Atkins diet plan have lost a lot of weight, and so could be a sure shot way for weight loss.

• There have been instances when Atkins dieters have found improvements in cholesterol levels too, and this has happened despite the diet's high fat content.
Cons of Atkins Diet Plan
• The Atkins diet unfortunately does not provide enough energy in the form of carbohydrates and hence the body is forced to go into ketosis. This then causes additional burden on your kidneys and there is a lot of research done on the long term effects.

• The Atkins diet does not allow you to get essential nutrients that are found in fruits, vegetables and whole grain. This would certainly lead to a deficiency in vitamins.

• Because it is a low carbohydrate diet it can adversely affect the calcium levels of the body.

• Dieters following the Atkins diet can experience constipation, halitosis and also dehydration.

• There is a potential for complication which includes osteoporosis, hypotension, liver and kidney problems and also possibility of an increased risk in heart disease.

• Atkins diet asks you to account for every gram of carbohydrate that you consume, and this can certainly be very difficult for some people.

• Dieters who return to eating carbohydrates again have found to regain all of the weight they had lost during the diet. This number could even increase more than what it was before.

Consult your dietician and figure out of this diet is good for you or not. Finally it is all up to you, as you will have to either stick to it, or lose in the long run.

Image source: Getty