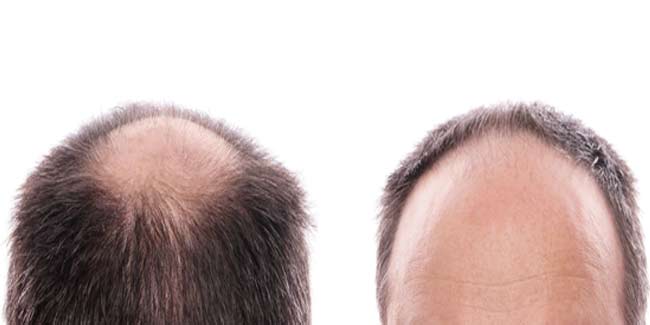 Hair transplant is the technique of transferring hair from the thickly populated area to the bald areas.
Hair transplant is the technique of transferring hair from the thickly populated area to the bald areas. Surgery is done to graft hair on to the bald areas.
Hair transplantation procedure is a very sensitive procedure and it requires a lot of care and precautions. The surgery takes around 4-5 hours to perform and requires proper care post operation. Various steps of hair transplantation are:
Step 1

The patient is relaxed before undergoing surgery. His blood pressure and heart beat should be normalised. He is made comfortable as much as possible so that he is prepared mentally for the operation.
Step 2

A local anaesthesia is given to the patient where hair transplant surgery is about to be performed. Hair is then removed from the numbed area, and finally the dissected area is properly stitched to prevent further bleeding. Numbing makes the removal of hair less painful.
Step 3

The hair plucked out from the site is properly dissected into small pieces. The dissected pieces should properly fit into the recipient sites without any compression. This is the most critical step of hair transplantation as insertion of too many hair in the same site will make the graft appear compressed.
Step 4

The recipient site should be cleaned with antibiotics before any grafting. The hair strands removed from the donor site are placed on the recipient site by making incisions. These incisions are carefully stitched following which they form new hairline. The grafted hair are stitched in such a way that they appear like natural hair. The step is repeated for every hair follicle.
Step 5

Approximately 5-6 hours after the transplantation, the patient feels numbness and tightness in the transplanted area. This is due to the effect of medications. The patient would feel this numbness for several days.

The hair transplantation surgery is followed by numerous post-operative precautions and a strict programme for care of the patient. He is advised to sleep keeping his head and neck in an upward position to avoid any breakage of hair. He is given antibiotics to minimise the swelling and numbness, and recommended to avoid any heavy exercise and prolonged exposure to sun.

Hair transplantation is a very effective and safe way of getting rid of baldness. It enhances your personality and brings confidence back in you.
Read more articles on Hair Transplant.