Delhi-NCR is reeling under the grip of air pollution since Diwali. The situation is that people are also reluctant to leave their homes. Smog can be seen everywhere. To tackle the situation, the government is on its toes to take preventive and corrective measures to reduce pollution and smog in the air. Also, a Public Health Emergency was declared, which saw the closing of all schools and education institutes Till November 5. While the general public is worried about the deteriorating air quality of Delhi (Air quality index of Delhi), the government and even the celebrities are doing their bit in spreading awareness among masses.
Bollywood's 'Desi Girl' Priyanka Chopra has expressed her concern over Delhi's pollution level through her Instagram account. Priyanka put out a photo of her wearing a mask while she was in the National Capital for her film White Tiger's shoot. She shared a photo on her Instagram and wrote, "At the shoot of White Tiger. Shooting here is extremely difficult because of the smog. I can't even imagine what it would be like to live here under these circumstances."
Priyanka Chopra further wrote, 'We are thankful for the air purifier and the mask that we have. Pray for the homeless."
Also Read: As Delhi Chokes, Here's How Schools Are Combating Air Pollution, Shares This Educationist
As the state of the city's AQI reaches a new high, there are certain precautions that one should take to keep safe and healthy this season:
Air purifier plants: To control the indoor air, place plants that clean the air such as aloe vera, ivy, money plant, sansevieria and spider plants. Do not use chemical fresheners, cleaners, candles, smoke etc, in the house.
Have proper ventilation at home: Make sure that you do open the window for sometime in a day to let the airflow through and through.
Wear a mask: Use masks when air pollution levels are severe. Masks should have carbon filters. The mask should be such that it should fit properly on your face, plus is comfortable to wear.
Take a Vitamin C-rich Diet: Take plenty of vitamin C, magnesium, omega fatty acids in your diet. These nutrients increase the strength to fight the deadly effects of pollution.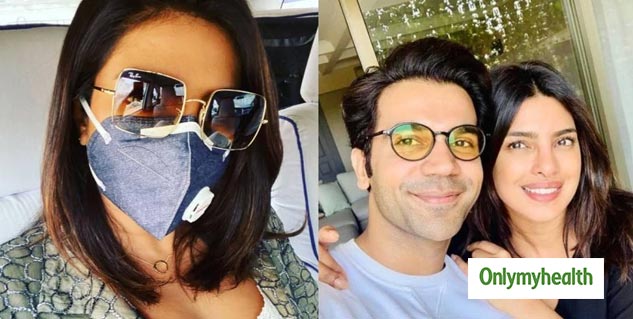 Read more articles on Health News