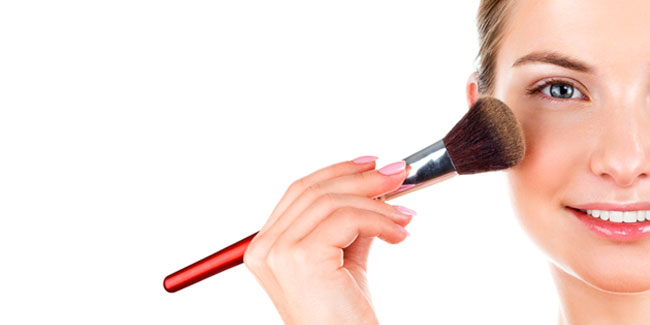 Perplexed about which powder to use over the other? We make it simple and quick for you with a short guide or what each does and how one is better than the other.
Everyone desires for a smooth complexion that looks soft and natural and powder is an excellent solution to make skin glow without much effort.
There are two types of powders:pressed powder and loose powder. These not only reduce oil on the face but also cover slight imperfections, soften the effects of ageing and smoothen complexion. Not surprisingly, it has become a must-have beauty accessory.
Which one is better - pressed powder or loose powder? If you are caught between a rock and a hard place pressed powder and loose powder, unable to make a decision on which is better for you, here is help for you.


Why you should choose Loose Powder over Pressed Powder
Loose powder is a handy option to have in your make-up drawer. Ideally, a large, fluffy brush should be used to put on a light layer after application of base make-up. Thereafter, use the brush gently to remove excess powder from your face.

For those who have oily skin, loose powder is a better option. It has oil-absorbing ingredients to get you get the unwanted shine off your face. If you are worried about problems with breakouts, choose a loose powder that's oil-free. Loose powder formulations with mica give one glowing, younger-looking skin and look. It can be quite messy though. It is not something that you want to carry in your make-up case or purse.
Why you should choose Pressed Powder over Loose Powder
Loose powder may give you a smooth skin, covering minor imperfections, but it is messy. This is why you choose pressed powder. It can be used for touch-ups as many times throughout the day as you want. Easy to carry around, pressed powder takes away all your worries about managing it like fear of destroying your pocketbook or spilling the powder all over your brand new outfit.

Those with oily skin can quickly get rid of telltale shine with a touch-up. It is advised to apply pressed powder with a large, natural brush rather than the sponge that's provided in the compact for a natural look.

The secret to the use of powder is that you can get near similar results with both the types. So, if you have a place for both types of powders in your make-up regime, you can work each together as per your convenience.
Read more articles on Face Make-up.