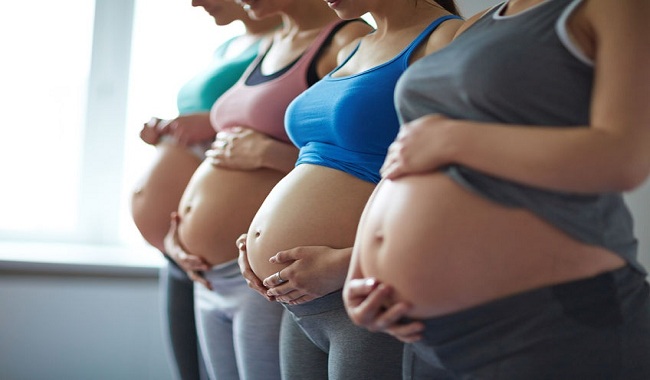 Ultrasound of your developing baby is a cause of pleasure in week 17 of pregnancy. You should include your partner more and more in your regular life now.
By the Week 17 of pregnancy, you are by and large quite relaxed because of your body's adjustment to the hormonal and physical changes. Now onwards, each week or month will show different symptoms in you. Your prescribed medicines can result in rashes and allergies in this week.
Do not get any over the counter medication for such problems. It should always be done after consultation with your doctor because they know how your body is coping with pregnancy week by week. Only a few over the counter medicines are harmless during pregnancy. You need to keep your blood sugar up in this condition with small snacks throughout the day.
It would also be advisable to avoid standing or even sitting at one place for long periods of time. It may make you feel like cramping. Keep changing positions frequently. If you ever feel dizzy, lie down and put your feet up.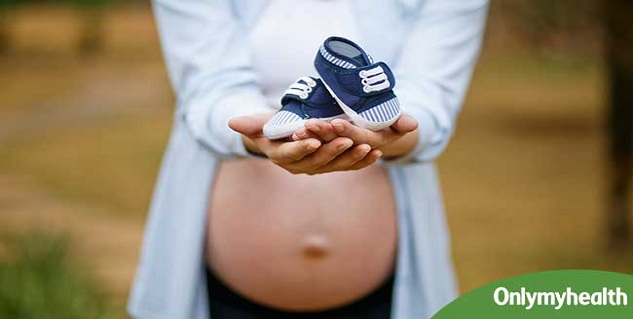 Body Changes in Pregnancy Week 17 – What to Expect?
By now, you would be showing the bump in your belly that is so characteristic of pregnancy
The growth of abdomen shifts the other internal organs to make way for the baby
The uterus will start to move up your intestines and also to the side of the abdomen
You feel the uterus while standing rather than when lying
The sciatic nerve of a pregnant woman during week 17 can get aggravated. This is the nerve that runs from the uterus to the foot
If you stand for a long time, the baby will put pressure on this nerve and aggravate it. This can be avoided by putting a pillow between your legs when sleeping at night. This is particularly helpful in the next stages of pregnancy
Read: Pregnancy Week 16
You are likely to increase secretions as blood is increased in the body
You might feel congested because blood flow to the mucus membrane is increased
Vaginal discharges are also normal
You should never forget to consult your doctors and unburden yourself from all concerns. By this time, you would have adjusted yourself to this condition and the movement of baby would make you feel blessed
What would add to the feeling of blessedness are your baby's sonograms. It is really good to look at your baby
The doctor would do an Amniocentesis test at this stage to check for birth defects. It involves inserting a needle in the uterus for a sample of amniotic fluid
This can be risky because if the needle strays from its mark, it can cause miscarriage. Let the doctor know about
these concerns of yours
Baby's development in pregnancy week 17
By this time, the baby's height would be 6 and half inches long and weigh about 4 ounces
You would be able to notice distinct facial features of your baby on a sonogram
The baby's eyes can be seen fully formed too but they are always closed
Skeletal development of the baby also starts
The bones will become more flexible to aid in baby's travel through the birth canal. A protective covering will be formed on baby called vernix
The baby would also have developed the ability to hear voices and can be startled by a loud noise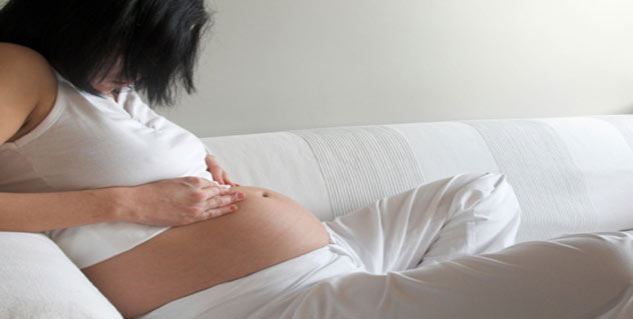 Read: Pregnancy Week 18
Advice for Pregnancy Week 17
Your prenatal vitamin medications and balanced diet become more important from week 17
You need to take special care for staying hygienic, wearing clean clothes, changing clothes if it is drenched in sweat and take more baths than before to prevent infections
Since there is a lot of testing that needs to be done, you should clear all your doubts by asking questions from your doctor
Amniocentesis (in which needle need to be inserted into uterus) is not compulsory and you can ask your partner to get it done or not
It is very helpful in determining birth defects. Include your partner as much as possible in the decision making or just in everyday routine as many changes occur at this stage of pregnancy and they are likely to increase in the upcoming months
Read more articles on Pregnancy Week by Week.
For more related articles, download OnlymyHealth App.