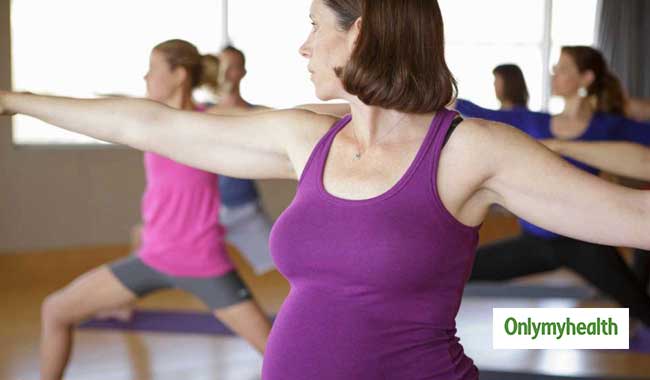 Pregnancy week 9 brings along new developments to mother and foetus. Pregnancy updates are ideal for staying alert during the course of one's pregnancy.
As you enter the ninth week of your pregnancy there will be visible changes in you and your baby. Foetal development is most evident during this week of pregnancy.
What had hitherto been known as the embryo is now the foetus. Pregnancy symptoms in week 9 are bound to catch you a little by surprise if you are not prepared for it. Therefore, we present to you pregnancy symptoms in week 9 so that foetal development in this week and the changes that your body will undergo, are not alarming for you.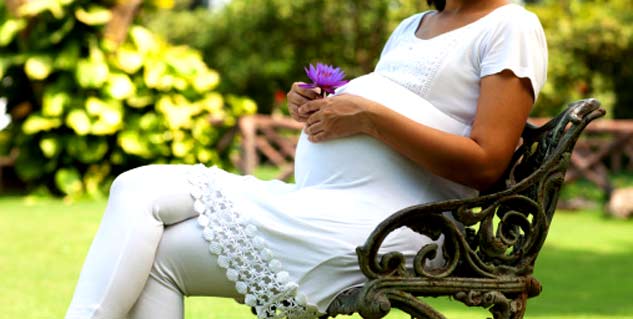 9 Weeks Pregnant: What to Expect
Development in pregnancy is a week by week process and week 9 is very significant for to-be parents. Baby's development is very clearly visible during this week. Also your body will experience more discomfort and visible changes.
Read: Pregnancy Week 8
Pregnancy Symptoms in Week 9: What to Expect in Baby Development
When you are 9 weeks pregnant, your baby's development will continue to happen at a rapid pace
The baby's limbs and legs have been formed and an ultrasound will show his tiny fingers and toes
The eyelids of the baby during week 9 will be tightly shut
Perfect foetal development will make the baby gain weight rapidly and the placenta will provide him with enough nutrients and also take care of the waste created by him
Although the formation of the genitals in the ninth week of pregnancy is normal, it will be very difficult to catch it on a sonogram
Pregnancy Week by Week: Changes in the Mother's Body in Week 9
You will begin gaining weight by the time you are 9 weeks pregnant. It is a sign of good health and you do not have to set the alarm bells ringing
Your libido will take a beating by the ninth week of pregnancy. Although it may upset your partner and you, there is no reason to worry. You will revive your sexual desires as you enter the second trimester
Another pregnancy symptom in week 9 is the fact that you might experience some bodily discomfort. There might be gastrointestinal problems such as heartburns and acidity and you will also find it difficult to lie on your back. It is suggested that you lie on your side and prop a pillow between your thighs for added comfort and relief
You might also experience some spotting. However, if the blood is dark in colour do not worry. There is a cause of concern if the blood is bright red in colour. In such a situation, immediately get yourself to a hospital
Keep up with the intake of your pre-natal vitamins and calcium because pregnancy can rein havoc to your dental health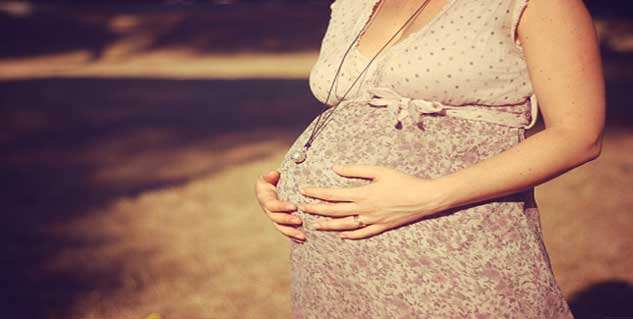 Read: Pregnancy Week 10
Some Special Tips for Pregnancy Week 9
Continue exercising. Walking and swimming are the best exercises during pregnancy.
If you are 35 years or older and are pregnant for the first time, be sure to inform your doctor about any health complications that you or your family might have.
Get plenty of rest and do not give up on the healthy eating that you have been indulging in.
Your baby is developing and you will be able to monitor his progress on a week by week basis. However, foetal development week by week is only a general indicator. Every baby develops in a different way so do not get hassled if your little one does not meet the targets set for pregnancy week 9.
The best tip for mothers in their ninth week of pregnancy is to fully relax and to try and savour these precious moments! Although you might be flustered with the heartburns and acidity, remember your little bundle of joy is on its way!
Read more articles on Pregnancy Week by Week.
For more related articles, download OnlymyHealth App.