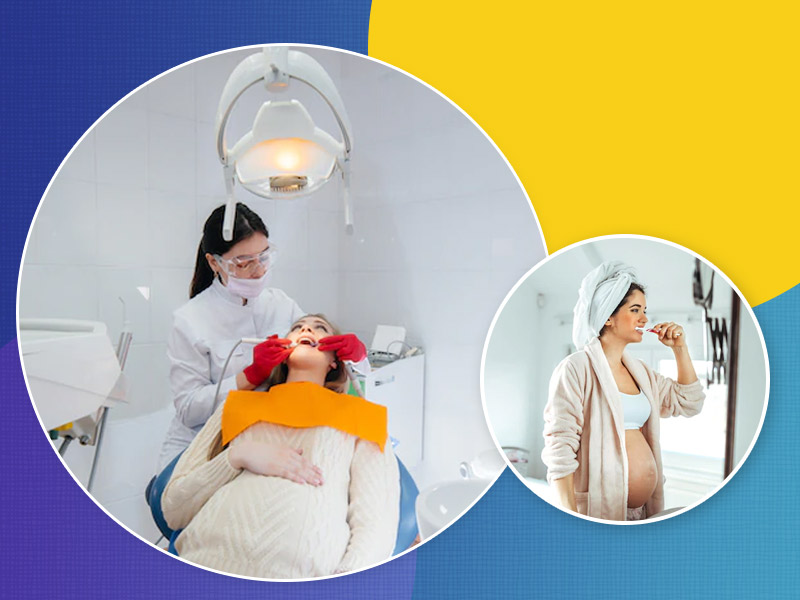 Women, are you aware of the fact that pregnancy can invite a plethora of oral health issues? It is the need of the hour to monitor your oral health during pregnancy and go for regular dental check-ups and follow-ups. Not doing so can lead to various problems that can affect your and even your child's health. Pregnancy can put one at the risk of certain dental health problems that may invite pregnancy complications, like premature birth. Thus, in order to avoid dental problems during pregnancy and its ill-effects on your unborn baby, you must follow good oral health practices. Read on to know more about this, and follow your dentist's advice
Oral Hygiene During Pregnancy
Dr. Shalini Vijay, Senior Consultant Obstetrician & Gynaecologist, Motherhood Hospitals, Lullanagar stresses on an important issue that pregnant women often pay attention to their diet and fitness but fail to take care of their oral health. Dental health is also a vital part of one's overall health. Dental health denotes the health of the mouth, teeth, and gums. Having oral problems can impact one's pregnancy. There is evidence that shows a link between gum disease and premature birth. You will be shocked to know that a premature baby will have various health issues in later life. Now you know why dental care during pregnancy is imperative.
Know about pregnancy and dental health
One of the major reason to maintain pregnancy oral hygiene is to avert potential oral and dental health problems. As mentioned before, pregnant women are at risk of suffering from dental problems and some of them are detrimental for your child's health. Here are some common oral issues during pregnancy that every expecting mother should watch out:
Also Read: Oral Symptoms of Different Disorders, Watch Out Your Dental Health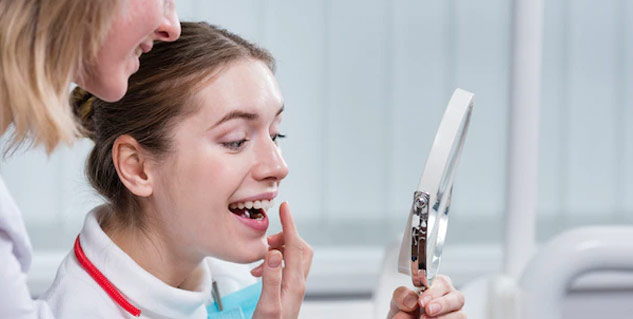 Gingivitis- Did you know the fluctuation of hormones, like progesterone and estrogen in your body raises certain oral health problems during pregnancy? Gingivitis (infection of the gum) is seen during the second trimester, and the symptoms are gum swelling and bleeding.
Periodontal disease- it is the infection of gums, ligaments, and bone that can lead to loss of the tooth.
Redness and swelling, tenderness, and bleeding of the gums, even when you brush your teeth are also commonly seen in pregnant women.
Loose teeth- Are you aware that high progesterone and estrogen levels during pregnancy can loosen the tissues and bones that keep your teeth. This can cause loose teeth or gap between teeth which is called diastema. This can be lifelong if you don't get it treated on time.
Tooth erosion- Pregnant women tend to vomit owing to morning sickness, and teeth can be exposed to stomach acid. This acid can harm the enamel and damage the teeth.
Here is a list of visible symptoms that pregnant women should notice. These indicate that you need to see a dentist for oral problem in order to avoid complications in the future. Women may have:
bad breath
loose teeth
sensitive gums and teeth
spaces between the teeth
lumps on the gums
painful and swollen gums
tooth pain
How to prevent dental problems during pregnancy?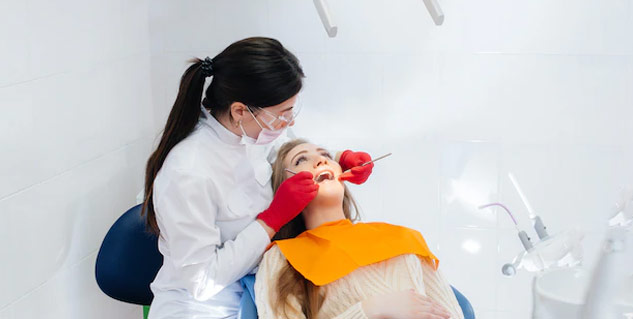 It is not necessary that all pregnant women would experience oral health woes during pregnancy. But as they say, prevention is better than cure, we must take steps to safeguard oral health during pregnancy to avert the complications. Here are some suggestions by Dr. Shalini:
Brush your teeth twice a day. Don't forget to floss and doing so can remove plaque and keep the teeth healthy.
Go for regular check-ups and follow-ups with the dentist.
Try to eat fresh fruits and vegetables. Do not eat sweets, colas, or candies that can cause tooth decay.
After vomiting due to morning sickness, rinse your mouth properly.
Try to include calcium, B12, and vitamin C-rich foods in the diet in order to keep your gums healthy.
Ladies, if you wish to have a healthy pregnancy and give birth to a healthy baby, you must consider oral health and hygiene too. This is often underestimated until complications are caused. So, be careful and follow proper oral and dental hygiene.
Image credits- freepik