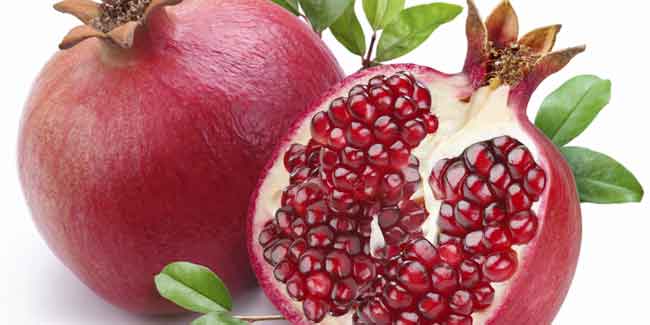 The superfruit contain antioxidants, called polyphenols, that keep arteries free of fat.
Pomegranates can help you unclog your arteries by burning fat and increasing your blood flow, a new study has found. The study conducted at Barcelona's Catalan Institute for Cardiovascular Sciences found that the superfruit contain antioxidants called polyphenols that keep arteries free of fat. Polyphenols also help arteries expand and contract to maintain blood flow and keep them from hardening, which is the leading cause of heart attacks.

Pomegranates, which belongs to the plant family Punicaceae, is often called Nature's Power Fruit because of a host of benefits. Pomegranates are great for your heart since they are an excellent antioxidant.

It also fights breast cancer, stabilise PSA levels, lowers cholesterol, lowering blood pressure, protecting your teeth (drinking pomegranate juice is a natural way to prevent dental plaque) and even prevent cartilage deterioration.
Read more Health News.