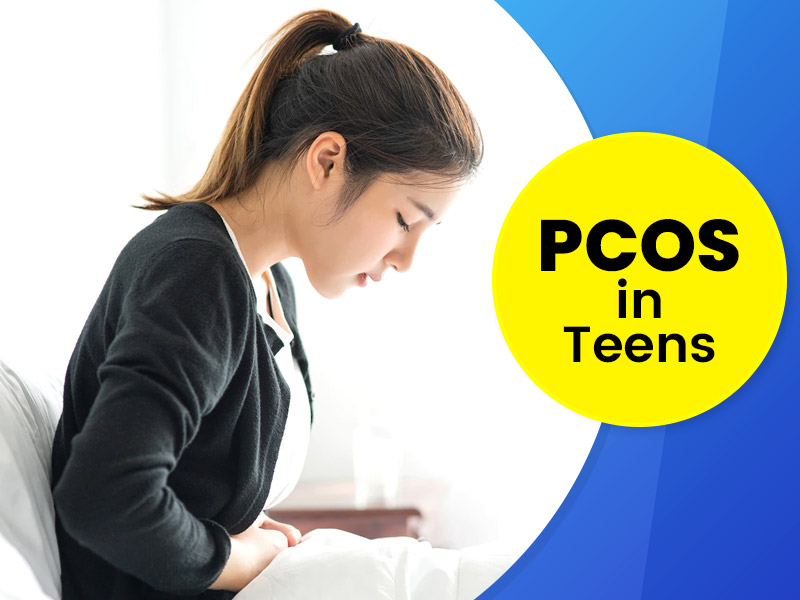 PCOS or Polycystic ovary syndrome has become a common health problem in women and sadly, it has become prevalent in teenagers. Faulty dietary habits, sedentary lifestyles and ignorance towards warning signs makes young women fall prey to this hormonal disorder. Obesity exacerbates the reproductive and metabolic manifestation of PCOS but there are both genetic and environmental factors involved in the progression of PCOS. It is important to understand the risk in order to prevent PCOS in teens.
PCOS in Teenage Girls
According to Dr. Raksha Madhu, Consultant Obstetrician and Gynaecologist at Altius Hospital Bangalore, symptoms of PCOS often begin in adolescence and the rising prevalence of peripubertal obesity has raised the severity of adolascal PCOS. A study from AIIMS quoted obesity is persisted in 60% of PCOS.
Similarly, a study in the UK has shown that 24% of women with PCOS have their mothers suffering from PCOS and 32% have sisters with the same conditions, but this could have been an incidental finding. Nowadays, lack of exercise, sleep, the right diet, the good emotional balance has increased the prevalence of PCOS in young adults all these can be correlated to a sedentary lifestyle.
What Increases The Risk of PCOS in Teens?
Dr. Madhu shares that this disease is said to affect the urban population more than rural folks. This is probably because we are becoming unhealthier with improved the socioeconomic status. Eating out, chilling at cafes, having bottled drinks and packaged foods, all this sounds cool but little did the women know, it is uncool for your body as it might make you susceptible to PCOS, PCOD and other health issues that are linked to these. If you get diagnosed with polycystic ovary syndrome, you have a higher risk of long term health problems like:
Also Read: What Is The Difference Between PCOD and PCOS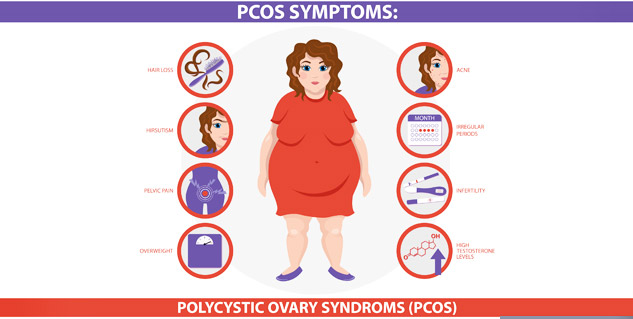 Severe acne
Excessive hair growth on body
Diabetes
Heart disease
Infertility
Gynaecological cancers
Difficulty in conceiving
Hypertension
Depression
Gestational diabetes
It is found that girls who get early puberty and show symptoms of the same are highly likely to get PCOS at anytime in their life.
Also Read: Gynaecologist Reveals Why Ignoring PCOS Condition Is Dangerous For Women
Causes of PCOS in Young Adults
The primary cause of PCOS is hormonal imbalance. The other causes are secondary that are related to the primary reason itself. What causes hormonal imbalance can eventually be a potential cause of PCOS because there is no direct cause otherwise.
Another trigger of PCOS is obesity. Being overweight and obese in teenage years can put your health at risk. Thus, it is very important to control weight of a teenager to prevent development of such complications. Obesity impacts the risk of PCOS Via insulin, resistance and compensatory hyperinsulinemia which augments ovarian/ adrenal androgen production thereby increasing androgen bio availed.
Third cause is overproduction of male hormones. Even a female body produces male hormones but in regulation. When it gets overproduced, it is an expanded fat mass and causes abnormal adipokine and cytokine levels.
How To Prevent PCOS In Teens?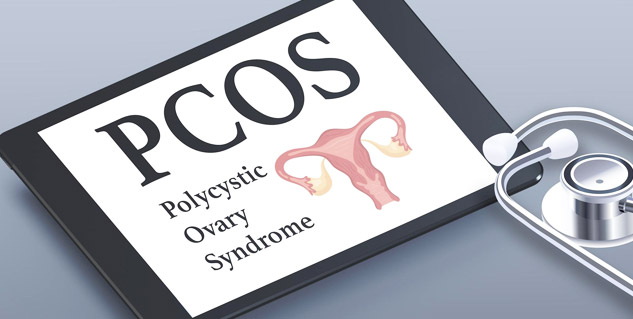 Prevention is essential to avert the risk of PCOS because honestly, there is no way to treat PCOS with diet, exercise or medications. These only help to control the symptoms and prevent worse-case PCOS. So, preventing the disorder by exercising certain preventive measures is the only way out. Here are some tips to prevent PCOS:
Change your sedentary lifestyle. Start to become more active and focus on your body and signs of inactivity.
Exercise daily to keep yourself fit. Isoelectric exercises, at least 30-minute walk daily in teenage years would keep you fit and disease-free.
Dietary modification with the exclusion of processed, fast food, fried food and inclusion of fibres, fruits, healthy diet.
Monitoring any unusual symptom that your body might be showing and getting it checked with a doctor. Timely PCOS diagnosis in teenager can help in warding off the complications and might even prevent it from happening.
All these tips can help in reducing the burden of the PCOS disease in adolescents. Since children these days are stubborn and resistant to anything they don't like, it is parents' responsibility to incorporate good habits in them to promote healthy and disease-free living.
Image credits- freepik