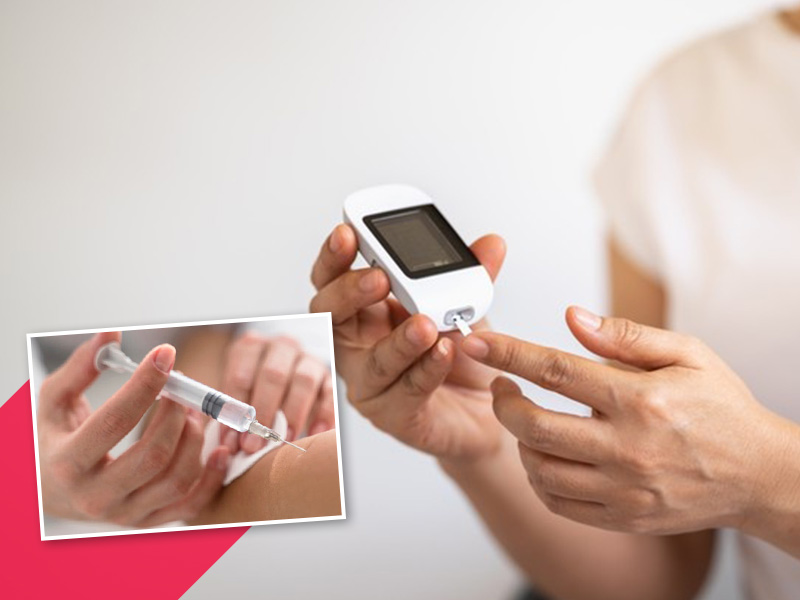 If we have to name a disease that is very common worldwide, it has to be Diabetes. The cases are growing rapidly owing to poor eating habits, sedentary lifestyle and high levels of stress. Earlier, diabetes was more common in older adults but now, even kids are diabetic due to negligent lifestyle. All age groups are at risk of developing diabetes and surprisingly, India accounts for the maximum number of diabetes patients worldwide which is almost 50 million people, as per the data collected by the National Urban Diabetes Survey. Experts are concerned that if this situation persist, it may lead to 'Cardiodiabesity' which is a term given to a condition with multiple health issues(cardiovascular issues, diabetes and obesity). Thus, it is important to aid your diabetes and take steps to prevent it, in the first place.
There are two types of diabetes. First is type 1 diabetes(there is no production of insulin in the body and this condition is also called as juvenile diabetes as this occurs right in childhood). Second is type-2 diabetes(the body is either producing insufficient insulin or has become insulin-resistant to not respond to it). In both the cases, diabetes can hinder the quality of life. Once you become diabetic, it becomes difficult to reverse it. However, if you happen to identify prediabetes stage, you have the chance to save yourself from lifelong diabetes. However the major concern lies here is that it germinates into more problems. Diabetes is not only a disease, it is a condition of multi organ involvement which causes greater complications such as eye disorders, renal or kidney failure and even cardiovascular diseases resulting in gradual long-term damage.
How Ozone therapy is useful for diabetes management?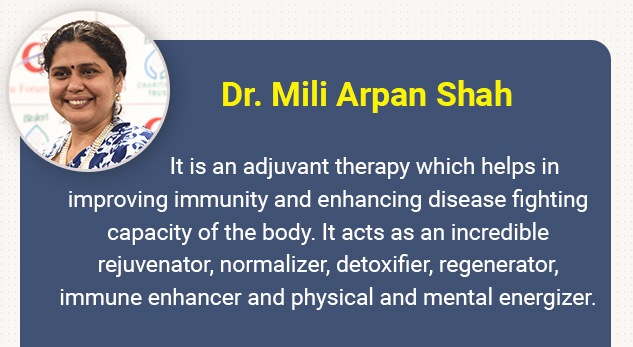 As complicated it sounds, managing diabetes is possible with a strict routine and a healthy diet. Patients can look at a holistic method of treating diabetes i.e. focusing from the one-part, managing sugar level, to the whole body treatment approach. This is where Ozone Therapy comes into the picture. According to Dr. Mili Arpan Shah, President, Ozone Forum of India and Trustee, Bisleri Charitable Trust, It administers Ozone and active Oxygen into body, energizing the body tissues, improving insulin function and helping in successful treatment of Type 2 Diabetes and Diabetic foot cure for patients in India.
Also Read: How Ozone Therapy Can Aid Arrhythmia and Other Heart Diseases
For the uninitiated, ozone therapy is an adjuvant therapy which is effective in rejuvenating, normalizing, detoxifying, energizing and regenerating the body. This helps the body become resistant to diseases particularly those with compromised immune system.
Ozone therapy for diabetic foot
A usual occurrence we see in diabetic patients are small foot injuries turning into ulcers or gangrene. Almost 15% of diabetes patients develop diabetic foot ulcer leading to traditional amputation
As per Ozone forum of India's observations, ozone therapy can accelerate the healing of the injured foot, and lower the chances of amputation.
It also helps in tackling Cardiodiabesity by improving circulation of blood and insulin.
While existing management practices are limited to blood sugar control only, ozone therapy or Medical Ozone Therapy emerges out to be a helpful resource that targets the root cause of diabetes or other health issues. This, further augments the mitochondrial functions of their bodies to restore microbiome.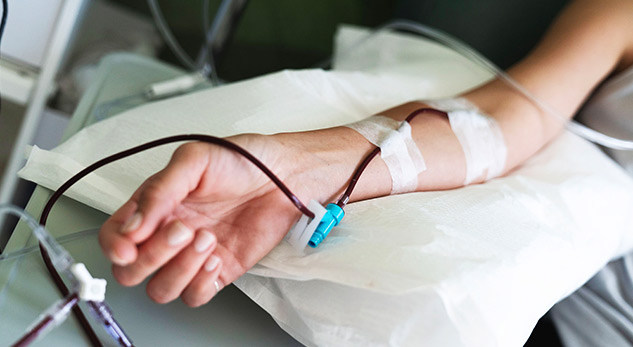 Also Read: Ozone Therapy Can Ease Condition of TB Patients, Says Expert
Ozone is a complementary supportive therapy which improves your body function, reduces the risk of ulcers, gangrenes and other severe diseases. You can use ozone therapy not only as a supportive treatment for health condition but also for prevention in the long run. Also, Ozone Forum of India is an initiative supported by Bisleri Charitable Trust and World Federation of Ozone Therapy. Ozone Therapy is under Naturopathy which has a natural way to healing diabetes complications.
Image credits- freepik