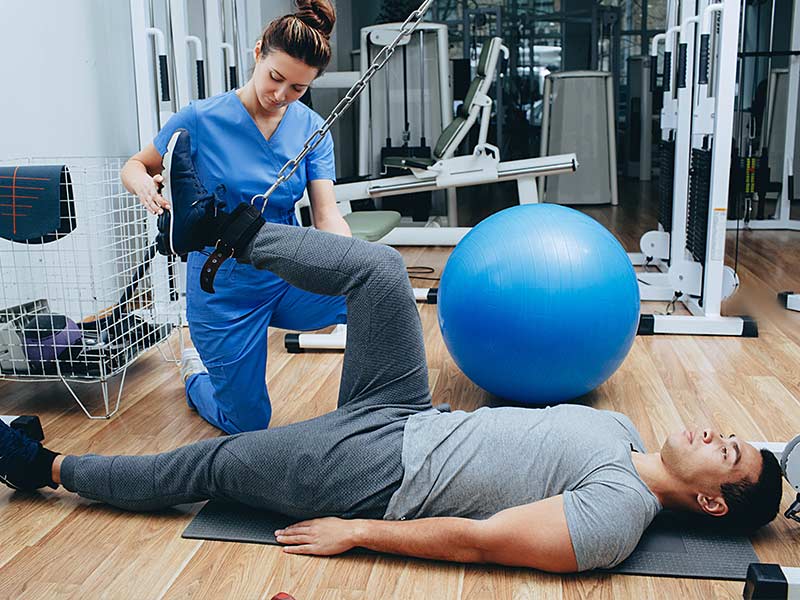 Bone health is extremely important to us as it holds the main structure of our body. It does slowly depreciate with time but that can be controlled and prolonged by exercising and controlling your diet. Diseases related to bones make it more difficult for the person to maintain their health. Osteochondritis is a disease that happens in bones when the cartilage of the bone gets expired. This is usually the process where small cartilage that hold the bones together start to break loose that cause severe pain and affects your motion. It is important to treat this condition to reduce further damage to the bone that can cause complication. Today we will know about this bone disease Osteochondritis dissecans and its affect on health.
Osteochondritis Dissecans Symptoms
Onlymyhealth talked to Dr. Rajesh Verma, Senior Orthopaedic Surgeon from B.N.K Hospital, Bangalore. He told that symptoms of Osteochondritis are not evident until the bone loss and cartilage damage becomes serious. This is because most people mistake it as muscle pain, swelling or weakness in the body. If it increases, then the signs and symptoms start becoming more evident. Common symptoms which people with Osteochondritis complain of are the following-
Pain
Swelling
Tenderness
Popping sound while moving the joints
Weakness
Decreased range of motion

What Causes Osteochondritis Dissecans?
The cause of this bone disorder is not confirmed yet. However since it is mostly caused during a physical activity or because of high-impact injury, thus the major cause of Osteochondritis is injury and muscle tear. People who suffer from OCD have similar genetic component that is called familial Osteochondritis dissecans. This is when this disease occurs to multiple joints all at once. This bone disorder may remain in the person for long term and cause various complications if not treated at time.
Also Read- Having Smelly Armpits? Know The Causes, Treatment And Prevention Tips From Expert
Treatment for Osteochondritis Dissecans
It becomes important to treat this condition as the bones start getting damage due to loss of cartilage in the tissues. This can affect their posture and movement of the body. There could also be severe pain and discomfort in this condition. There are treatments available to restore joint functions and reduce the risk of developing osteoarthritis or any other such condition.
1. Natural non-surgical treatment
In some cases, this condition happens because of excess of movement and activities which does not let the body rest. It affects your bones and cartilage between them. In such cases if proper rest is given to the bones to heal properly, and form healthy tissues again, then it might be beneficial. However this is only applicable in the initial stage of Osteochondritis. Treatment for Osteochondritis entails resting from extremely engrossed and intense activity. This provides healing time to the joints. In some cases, your doctor might recommend using crutches or splinting the joint to allow it to rest for more efficiency.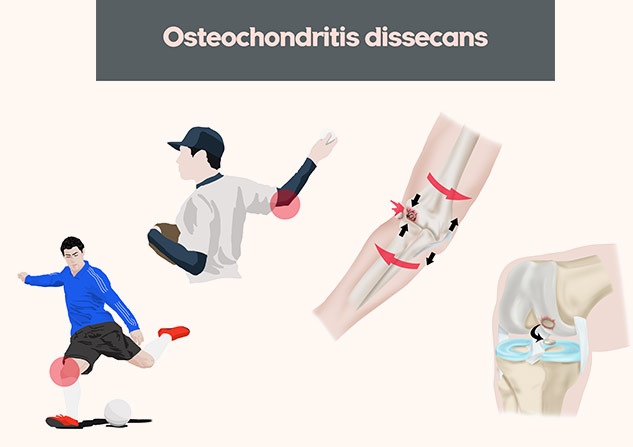 Also Read- Acid Reflux: Causes, Symptoms & Food Items To Avoid In This Condition
2. Surgical Treatment
Surgical treatment options are applied only after the initial resting stage and some ointments do not work in favour of the patient. Non-surgical methods are applied for 4-6 months to confirm the position of the bone and cartilage fragments in the joints. There are majorly 3 surgical methods to treat this condition-
1. Drilling- Your doctor will use a drill to make a small hole in the affected area. This process allows new blood vessels to form that increases the blood flow to the area and help to heal it faster. Local anaesthesia is given for this surgical process so that patient doesn't feel pain.
2. Pinning- This involves inserting pins and screws to hold the lesion of a joint in place. This surgical method can be painful, hence pain killers is given for few days after the surgery.
3. Grafting- In this method your doctor takes bone or cartilage from other areas of your body and places it in the damaged area, grafting new bone or cartilage onto the damaged area. This is a quite efficient way to treating Osteochondritis condition with minimal side-effects.
After these surgeries, the patient is probably advised to use crutches for about six weeks. Doctor might also advice you to do physical therapy for several months to help you regain strength in most of the cases. You will be able to restart your daily activities and schedules in about five months or less depending on your healing capacity and age.
Read More Articles on Other Diseases
Picture Credits- Pixabay.com