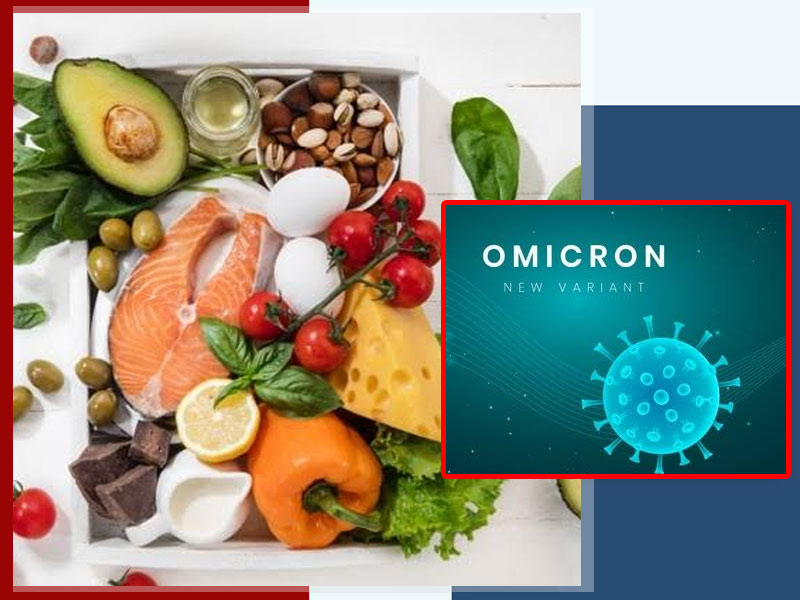 If you think fats are the biggest villains for human health, you'll be surprised to know that fats called phospholipids are the ones that protect cells from toxins, bacteria, and viruses. Continue reading for more interesting facts and tips to stay safe from Omicron. "Intellectuals solve problems, while geniuses prevent them." At least that was the thought when this virus first hit humanity with its might. Onlymyhealth editorial team spoke to Mr. Vijay Thakkar, Fitness Entrepreneur & Functional Medicine Coach also founder of 48 Fitness, about the nutrients and foods to include in omicron diet.
Though, with the new Covid-19 variants popping up across the world, prevention seems to have a new meaning altogether. Multiple studies have linked the severity of Covid-19 infection with BMI or, in simple terms, body weight. These studies have concluded that the damage risk from the virus has strong links with excessive body weight and related health conditions like type-2 diabetes, hypertension, etc. Read on to know more about the right diet to prevent and recover from omicron variant Covid infection.
Omicron diet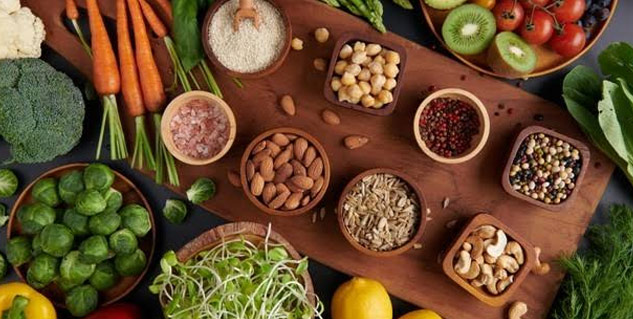 If you wish to prevent Covid from infecting, you must use masks and sanitizer. But, if you want to prevent it from affecting your life, manage your body weight. Masks, sanitizers and isolation are not permanent solutions to Covid. However, a well-managed BMI will definitely go a long way as Covid becomes more normalised. Ao, how do you manage a healthy BMI to fight-off Omicron or any other such variants as they arrive next?
1. Consume the right amount from the right source
One misconception that you should get out of your head is that all fat and calories (cholesterol) are bad. The fact is, your liver produces almost 80% of the cholesterol in your body. Your body needs cholesterol for many critical functions including production of life sustaining hormones such as Vitamin D (needed for bone health).
2. Good fats and carbohydrates
So, if it's not cholesterol you are fighting then what? Turns out, your focus needs to be on LDL type B. LDL is the lipoprotein responsible for carrying lipids like triglycerides and cholesterol. All sources of fat and carbs will provide you with lipoproteins. But, it's the processed food or white carbs like refined sugar and flour which brings in the dangerous LDL B. LDL B is the cause of hardening of arteries and causes cardiovascular diseases.
Also read: Omicron Variant: Home Care Guide Explained By Expert
3. Manage cholesterol levels
On the other side, in the list of good lipoproteins, you need to seek and improve levels of LDL A, and HDL cholesterol. HDL cholesterol is a reliable predictor of your cardiovascular health and is inversely proportional to the LDL B and other elements' presence in your body. Where to get the good cholesterol, fat and carbs? Say no to trans fat, vanaspati, over-processed sunflower or rice bran oil, etc. Instead try replacing them with saturated fats such as ghee, butter, olive oil, and coconut oil.
Avoid including simple refined carbs such as sugary beverages, sweetened dairy products, refined grains, etc. to your diet. Switch to complex carbs full of fibre and other nutrients such as 100% whole grains, fresh fruits & vegetables, pulses, legumes, etc. Stay as close to nature and consume natural products.
4. Good sources of Protein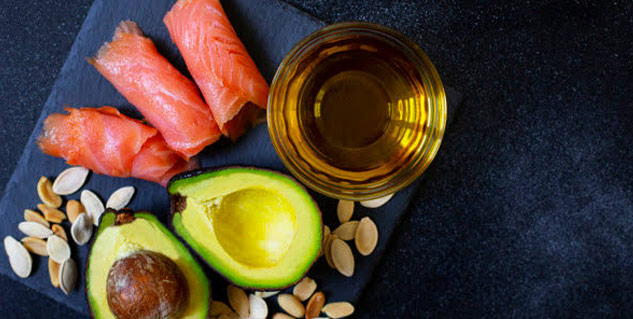 Consume 1 gram of protein per kilogram of your body weight. Including protein-rich food keeps you full for a longer period and helps you intake fewer calories for the day. Natural food items that are extremely good sources of protein are milk, curd, paneer, whole grains, nuts, seafood, etc. Include them in your daily diet in the right quantity and you would be able to naturally avoid binge eating.
5. Say no to fast food
Shaking your head in a transverse plane is the most important routine. Know when to say no. We do understand that due to the easy availability and instant satisfaction of your tastebuds, it's extremely difficult to say no to fast foods. The bitter truth behind this is that these fast foods lack nutrients needed for your body and tempt you to eat more and more. Ultimately, you eat more than your body wants, and the processed oil and sugar present in those fast foods harms your body for the long term, also leading to obesity.
When you are obese, you have a poor immune system, that's not healthy enough to fight the entry of foreign particles and new variants of the COVID virus, such as OMICRON. So, it is better if you shake your head transverse to your body rather than a frontal plane when your eyes meet fast food. This small habit has the power to facilitate some drastic changes in your health and fitness.
Also read: Clean Diet: Know Everything About This Result-Oriented Diet Regime That Guarantees Weight Loss
6. Exercise
Instead of worrying about your next vaccination slot and living with the fear of wearing masks, and sanitizing multiple times, spend an hour a day working out for your body. Be conscious and mindful about what you consume. Also, have your time and give your body the rest it needs. Once these three things are in place, your immunity starts building and you would most probably escape from any virus, including the Omicron variant of COVID-19.
Image credits: Freepik