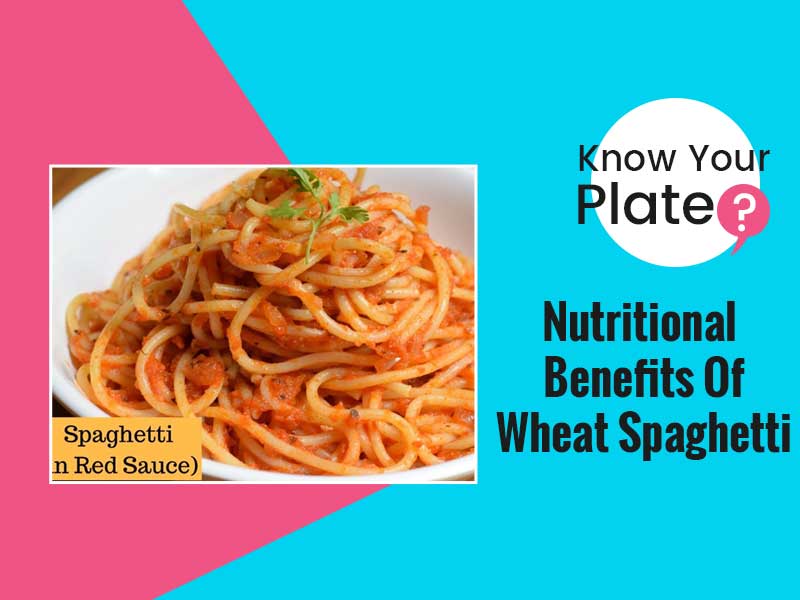 We never go out of choices for food, there are different dishes, and then variation of those dishes, which keeps us delighted all the time. Noodles have been long standing favourites of people because of its tangy and delicious taste. Also because it does not take too much time to make it. Spaghetti has also been very famous in last few years with increasing ease of making it in the home. Spaghetti is considerably more nutritious and can have more variations than noodles; hence it becomes a better choice of the two. Today let us know what nutritional benefits you can get from eating homemade spaghetti.
Is Spaghetti Healthy?
We know of a fact that most of the noodles are made up of 'Maida' so how can similar looking spaghetti be healthy. We consulted Ms. Bhavna Rawat, Clinical Nutritionist from Apollo Group of Hospitals, Noida. She told that spaghetti are more healthy than instant noodles because they have around 35% more protein and does not contain any trans fat which is harmful for our health. With noodles you need to worry about fats but it is not the case with spaghetti. People also compare it with pasta; however most of the pasta is made up of white flour and not wheat until you opt for a special one. Whereas spaghetti is mostly made of durum wheat so it is healthier and easy to make in home too.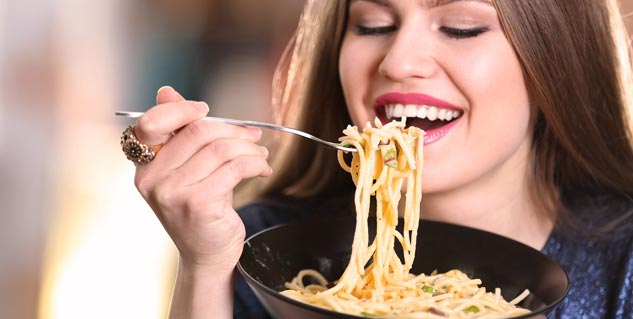 Ingredients To Make Spaghetti
Spaghetti
Tomato
Salt
Garlic
Basil Sauce
Carrots
Capsicum
These are some common ingredients that are used to make spaghetti, however some of them can be altered according to your taste and liking. People also add non-veg pieces to make it more delicious, you can use other sauces and ingredients as per your choice.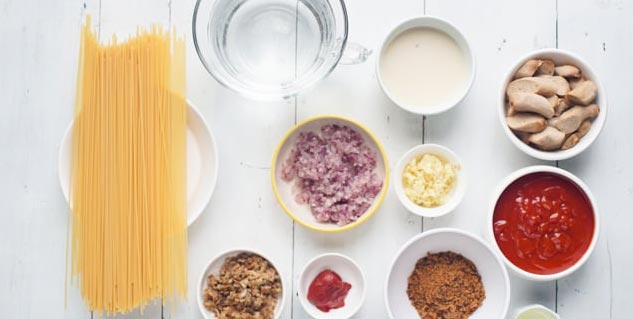 Nutritional Facts About Spaghetti
One serving of spaghetti has around 221 calories (140 grams per serving). It has many nutritional contents such as-
Fat- 1.3grams
Sodium- 1mg
Carbohydrates- 43.2gram
Fibre- 2.5gram
Sugars- 0.8gram
Protein- 8.1 gram
Since it is made from wheat grains it is high on nutritional content. Although you should not eat too much of it because of sodium intake, rest everything is nutritious. Making spaghetti at home during this pandemic can be a good choice as is it healthy and will also fulfils those cravings of outside cuisine or food.
Also Read- Feeling Low? Having These 8 Foods Can Boost Your Mood
What Are The Nutritional Benefits of Spaghetti?
One serving of spaghetti has glycemic index of 45 that makes it low glycemic food. This means it will have negligible impact on your blood sugar. Most of other pasta can affect the person's blood sugar adversely but not spaghetti. Therefore even people with diabetes can take little serving of spaghetti in their diet once in a while.
Provides Boost to Energy Levels
Spaghetti made up of durum wheat is high on carbohydrates which provide an instant boost to energy levels in the body. According to nutritionist one should have 45-65% of calories from carbs. Spaghetti offers complex carbohydrates that are good for health. Also it does not have any Trans fat which makes it even nutritious.
Nutrients Loaded
Spaghetti can be a great source for your vitamins, minerals and fibre content. Whole wheat pasta becomes a good choice as it offers around 90 calories from 2grams of fibre. It also contains calcium and iron which is good for bones. Potassium, magnesium and selenium are also there to ensure proper functioning of body function. Selenium supports thyroid hormones, potassium aids heart function and magnesium is good for muscles, bones, metabolism and nerves of the body. To add more to it spaghetti provides anti-oxidant in presence of lycopene that prevents oxidative damage.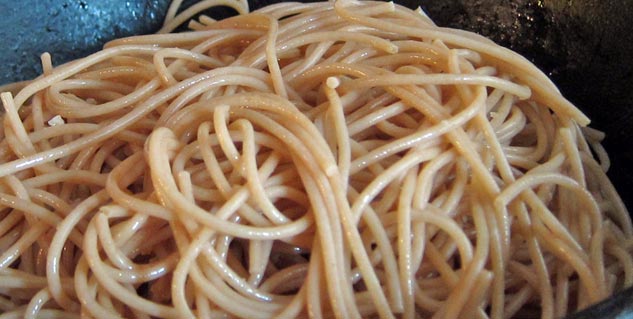 Cardiovascular Health
Adding Spaghetti to the diet also maintains your cardiovascular health. This is because it does not have cholesterol and also contains low amount of sodium. This lowers the risk of developing high cholesterol levels and affecting heart. However it is only the case with whole wheat pasta and spaghetti.
Also Read- Top 5 Foods To Overcome Postpartum Depression By Dietitian Swati Bathwal
How To Burn Calories of Spaghetti?
Well, it is not that hard to burn calories of spaghetti; it is nutritious and does not affect your health in a negative manner. It contains around 220 calories per serving which is quite normal to the ratio compared to the diet of whole day. However to consume it you can do the following exercises-
Walking for 1 hour 10 minutes at 4kmph
Running for 21 minutes at 11kmph
Cycling for 34 minutes at 25kmph
Swimming for 40 minutes at 2kmph
Conclusion
Spaghetti is health dish which can be included in your diet when you need instant energy. It is high on carbohydrates and proteins which makes it great for health. It does not have any trans fat and cholesterol levels that lowers down the risk of heart problems. Homemade spaghetti can be made easily with few ingredients. Please take wheat spaghetti for maintaining its nutritional value. Also add tomato gravy to make it more delicious and healthy. It is an easy and delightful option when you have cravings of outside food and want to have something healthy too. Enjoy the mesmerizing taste of spaghetti now without worrying about your health.
Read More Articles On Healthy Diet