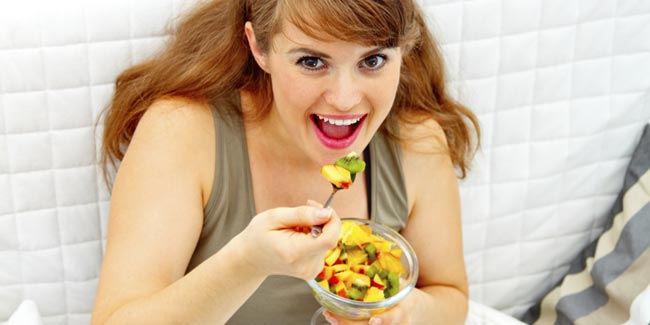 Pregnant woman eating salad For the omplete growth of your baby and to maintain your health during pregnancy, it is important that you know the adequate amount of various nutrients needed for your body.
It is common to sense that when a woman is pregnant, her baby needs more than just the food that she was eating before she conceived. He needs double the amount of nutrients to grow. To make things easier for you, given below is a list of nutrients that your baby needs to grow.
Calcium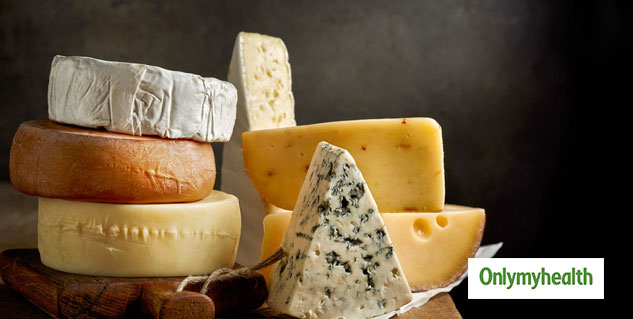 You need to take 1000 mg of calcium a day in pregnancy. It is important for healthy and strong bones, apart from healthy heart and nervous system of the baby. You can gauge your intake by knowing the content of calcium in various foods such as milk, cheese and corn tortillas. 225 grams of skimmed milk contains 301 mg of calcium, while 225 grams of mozzarella cheese has 222 mg of calcium, and two corn tortillas contain 92 mg of calcium.
Folic acid
600 mcg of folic acid is the least daily requirement for a pregnant woman. It is important for preventing neural tube defects and other birth defects as it is critical for DNA production. Half a cup of lentils contains 179 mcg of folic acid; half cup of fortified cereals contains 133 mcg and four boiled asparagus contain 81 mcg of the nutrient.
Also Read: 8 Nuts High in Iron to improve Hemoglobin
Iron
Pregnant women need 27 mg of iron daily to provide for the baby's nutrition requirement during pregnancy, which is the double of what women need normally. Iron is needed for making new red blood cells, transporting oxygen to cells for production of energy, bone, cartilage and tissue formation. A cup of fortified cereals contains 24 mg of iron, half a cup of cooked lentils contains 3.3 mg, and the same amount of boiled spinach has 3.2 mg of iron.
Potassium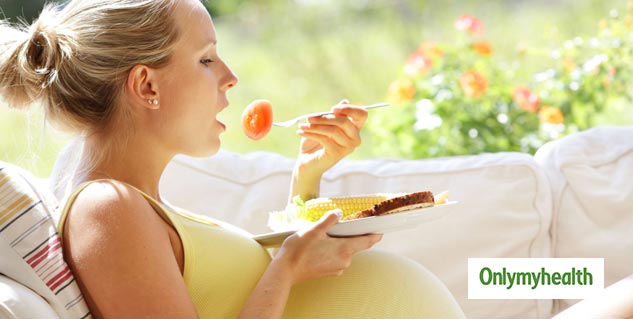 4700 mg of potassium is needed daily by pregnant women as it helps maintain electrolyte balance in the body and helps in muscle contractions, energy metabolism and functioning of nerves. One baked potato has 844 mg, 225 grams of prune juice has 706 mg, half cup of cooked lima beans has 484 mg, and one-fourth a cup of dried SB1 apricots have 378 mg of potassium.
Also Read: 5 Potassium-rich Foods You Must Include in Your Diet
Vitamin C
Pregnant women need 85 grams of vitamin C daily as it is an essential nutrient for tissue repair and producing collagen, an important part of tendons, cartilage, skin and bones. 225 grams of orange juice has 124 mg, one baked potato has 0.7 mg, and half a cup of chickpeas has 0.6 mg of vitamin C.
Nutrition requirement during pregnancy is not confined to those listed above. You also need to take adequate amount of phosphorus, manganese, magnesium, iodine, copper, zinc, and others.
Read more articles on Healthy Diet