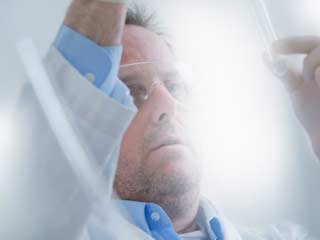 A Nigerian woman was put under observation for suspected Ebola case in Tamil Nadu's Madurai district. The woman who complained of headache and throat pain was found to be a HIV patient.
A Nigerian woman was put under observation in a special separate ward at Government Rajaji Hospital in Madurai, Tamil Nadu as a preventive measure to monitor suspected Ebola cases.

However, yesterday the hospital officials declared that there were no chances of the 34-year old being infected with the dangerous Ebola virus and said she would be discharged after being kept observation for a stipulated number of days.

The hospital officials added that the woman was an HIV patient and complained of throat pain and headache.

She was then sent for examination at the Anti-Retroviral Therapy unit of the hospital and admitted to a separate ward.

A risk categorization of passengers travelling from Ebola-hit countries has been started in the country by the Central government at Indian airports as high, medium and low.

The Integrated Disease Surveillance Programme (IDSP) is also tracking the passengers who may carry the virus into the country.

The epidemic has killed over 1,200 people in West Africa since it began in December 2013.
Image courtesy: Getty Images
News source: timesofindia.indiatimes.com
Read more Health News.