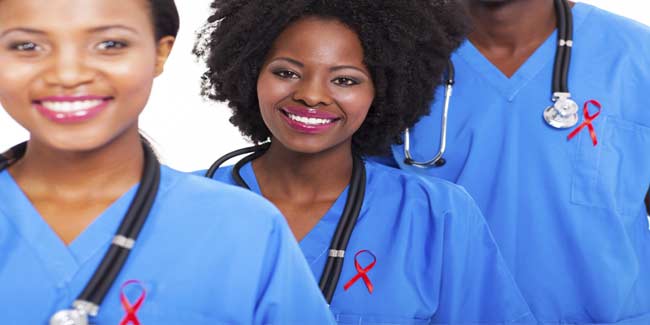 Scientists have discovered a molecular invisibility cloak that enables HIV, the virus that causes the deadly AIDS. It could lead to planning new treatments for HIV.
AIDS could soon be a thing of the past. The scientists may soon be able to find a new treatment to improve existing therapies for HIV infection.


A molecular invisibility cloak that enables HIV has been discovered by scientists. The virus is found to hide inside the body cells without triggering body's natural defence systems.

It was shown by the study that using an experimental drug triggers which uncloaks the virus, triggers an immune response. This response stops the virus from replicating in cells grown in the laboratory.

"HIV is extremely adept at hiding from our body's natural defences, which is part of the reason the virus is so dangerous. Now we've identified the virus' invisibility cloak, and how to expose it, we've uncovered a weakness that could be exploited for new HIV treatments," professor Greg Towers, a Wellcome Trust Senior Research Fellow at University College London (UCL) and lead author of the study, said.

"There's a great deal more research needed but the potential for this approach is huge, as a possible treatment in itself but also as a complement to existing therapies.

"We're also interested to see whether blocking these cloaking molecules can help to boost immune responses to experimental vaccines against HIV or be used to protect against HIV transmission," said Towers.

Targeting the cloaking molecules and not the virus itself makes it much more difficult for the virus to mutate and become resistant to this treatment approach, a significant problem with standard HIV therapies.
Read more Health News.