A new research has discovered a particular protein that could heal wounds in patients with diabetes. The study has also suggested that reversing the effects of this protein could help aid wound healing diabetic patients.
"We discovered that a specific protein, thrombospondin-2 (TSP2), is elevated in wounds of patients with diabetes as well as in animal models of diabetes," said Britta Kunkemoeller.
"To determine whether TSP2 contributes to delayed wound healing, we genetically removed TSP2 from a mouse model of diabetes and observed improved wound healing. Our study shows that TSP2 could be a target for a specified therapy for diabetic wounds."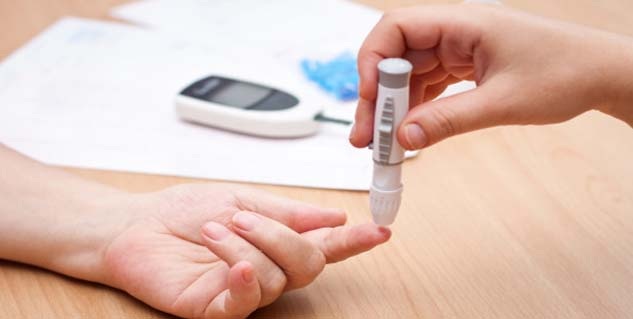 According to WHO, the number of people with diabetes has risen from 108 million in 1980 to 422 million in 2014. Diabetes leads to heart attacks, strokes, kidney failure, blindness and lower limb amputation.
The previous studies on wound healing have focused on the types of cells that are concerned with immune cells, cells that form blood vessels and skin cells.
This research concerns the protein TSP2, a component of extracellular matrix – a meshwork that serves as the structural foundation of the cells, meaning it influences how the matrix is formed and the development of the other types of cells that grow within the matrix.
"Our focus on TSP2, therefore, allowed us to study a single molecule that influences several wound-healing related processes," Kunkemoeller added.
The research will be presented at the American Society for Investigate Pathology annual meeting during the 2018 Experimental Biology meeting.
Read more Health News.
For more related artciles, Download OnlymyHealth App.