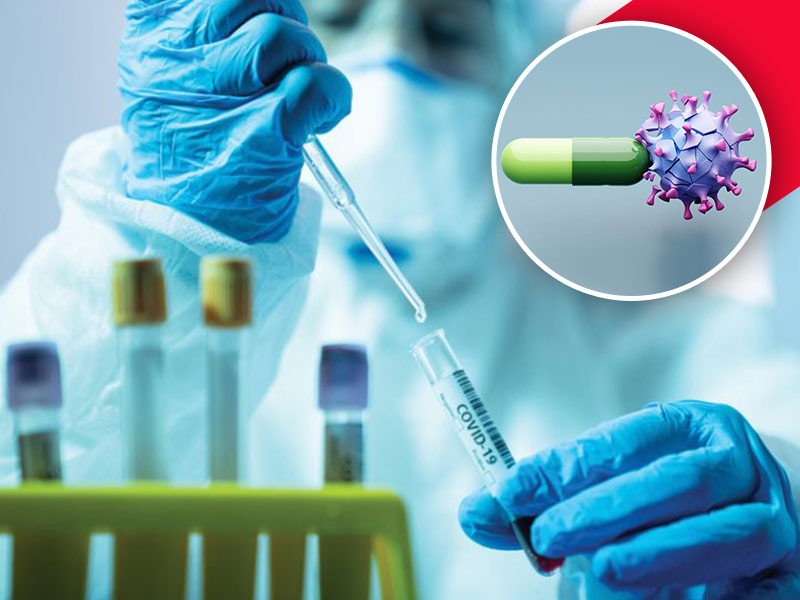 Corona virus has taken several thousands of lives in the past 2 years and scientists are continuously working on new methods and treatment to cure this virus. Fortunately there is some relief in cases from past 2-3 months in India, vaccination has also increased. But still there has not been a permanent solution for this. SARS- COV-2 has different variants amongst which delta variant has been more prominent and caused maximum damage. Recently, according to a new study done in United Kingdom, they have come up with a plant based drug treatment that could be effective against all forms of delta variant.
What is this Anti-viral Treatment for COVID?
According to a study that has been led by UK based researchers, they have found that a plant based treatment has been effective against all the newer variant of corona virus. It also shows that this anti-viral treatment helps to reduce the affects of corona virus tremendously. This novel antiviral drug is called thapsigargin (TG). This drug has shown positive results against the dangerous delta variant which caused havoc around the world and claimed thousands of lives.
What Does Study of Antiviral Treatment Reveal?
According to previous study done by researchers, the anti-viral drug made up of plant compounds was highly effective in treating three major types of human respiratory viruses. This then also included SARS COV-2 that showed similar positive results from the people. New antiviral plant based nutrient showed that it could treat broadly all the corona virus centred problems and elevate immune response in the body.
In the latest study, the researchers went ahead and tested the drug for treatment of Alpha, Beta and Delta variants that have a tendency to multiply very quickly. Fortunately, the new antiviral drug also has a positive impact against these COVID-19 variants. Thapsigargin drug is even effective in reducing the symptoms and effectiveness of virus if 2 variants attack a body at the same time. Other studies were also done to check the ability of the new drug in different situations and variants. In most of the cases this new drug has emerged to be victorious over troublesome COVID-19 virus.
Also Read- Can Coronavirus Survive On Surfaces And Outside The Body?
How Can Antiviral Drug Fight COVID-19?
If this drug is approved for COVID-19, then it would come in the form of a pill. This medicine or drug would be designed in such a manner that it could increase the efficacy to prevent any type of corona virus related infection. This drug would also be effective against symptoms of corona virus that contains problems related to respiratory system. This thapsigargin plant based drug could be more effective than vaccines because vaccines have limited duration of impact. Such antiviral treatment could be a game changer in the much needed treatment for COVID-19 risk.
According to study, this plant based antiviral drug has shown 95% effectiveness against corona virus and its several variants. TG drug was also effective in inhibiting each variant of corona virus infection. Hence this could be a crucial step in moving forward with COVID-19 treatment.
Picture Credits-freebay.com