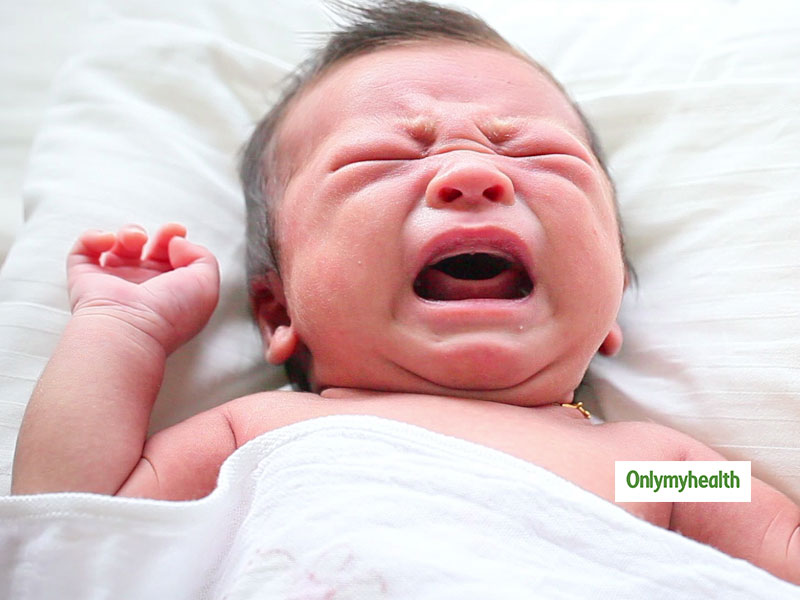 Crying is a common phenomenon in infants. The only means of communication in newborn, it is common for the parents to the infants to respond to their crying child. However, some parents often mention their infants crying always. More than a cute gesture, this constant crying of your baby can be an indication of colic. Also known as infantile colic, it is a syndrome in which kids cry continuously for more than three hours in a day. However, if your kid is the one suffering from colic, here are a few natural ways to control the baby's crying:
Use a pacifier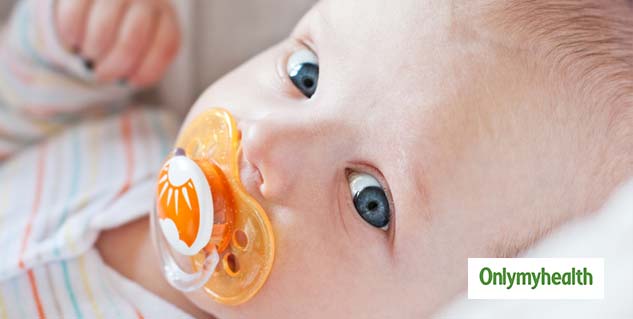 A pacifier is a tool that helps in calming the baby. This tool is used to keep the baby calm. A pacifier helps in comforting the child and also keeps them warm. It provides an outlet for the instinctive sucking that babies do. Parents should use a pacifier for the babies suffering from colic for the baby to stay calm and protected. It dramatically reduces the constant crying of the infant.
Also read: Summer Care Tips for New Born Babies
Hold your baby properly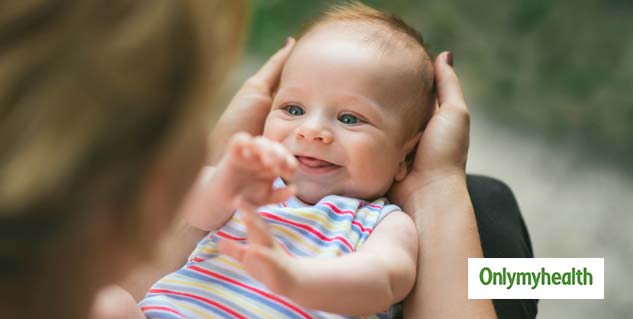 Do you know how important it is for the parents to hold the child properly? The posture and position of the child also dramatically adds to the crying in infants. Many studies state that babies are more conformable when held properly than when resting in any crib or prams. Properly holding the baby helps in inducing sleep, putting an end to the crying. Never position the baby on its back or keep them reclined immediately after breastfeeding. All of this can lead to disturbed digestion. Also, after breastfeeding, ensure that the baby burps. Pat on the baby's back for it to burp. Indigestion can lead to a crying baby.
Also read: What to Feed Your Baby in the First Year
Give oil massages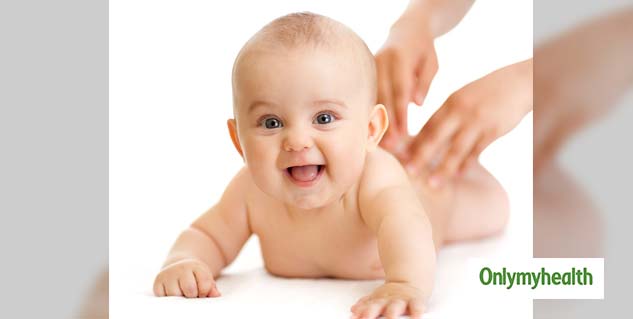 Oil massages are great for people of all age groups. For babies, massages work well in many ways. It helps in the proper formation of bones and also relaxes the baby to a great extent. Oil massages keep the baby warm and protected, alleviating the chances of gas and indigestion.
Take some warm olive oil and add a couple of lavender drops for fragrance
Utilise this oil blend to rub the 'infant's belly in rounds tenderly back
Likewise rub the 'child's rib confine, pelvis, hands, and feet
Do this a few times every day for relief
Include fennel seeds and peppermint in diet
Fennel seeds work best for babies through colic pain. Fennel seeds are beneficial for both babies as well as breastfeeding mothers. It helps in relieving gas. For maximum benefit, add one teaspoon of squashed fennel seeds. Spread and soak for 10 to 15 minutes. Strain the water. A breastfeeding mother can drink this tea, 2 or 3 times each day. Peppermint is another ingredient that helps in alleviating colic in infants. Peppermint is known for its calming and antispasmodic properties and also helps in reducing flatulence and other digestive issues in babies.
Read more articles on New Born Care