In our daily life, at some point in time almost everyone suffers from muscular pains or soreness which can be described as tightness, tension, hardness or a bulging feeling in the affected area. You can make a long list with all the problems that come from spending nine or more hours in an office, eating poorly, improper posture, etc. Stress does not allow you to sleep well either, which causes more muscle spasms and pains.
It can impact your every day normal activities. To relieve these over-worked and stressed muscles there are many natural muscle relaxer available which will help heal the affected area unlike any prescribed over the counter muscle relaxers which normally do not heal the problem instead provide just instant relief. Why take a prescription drug to relax your muscles when there are so many natural ways to accomplish your goal?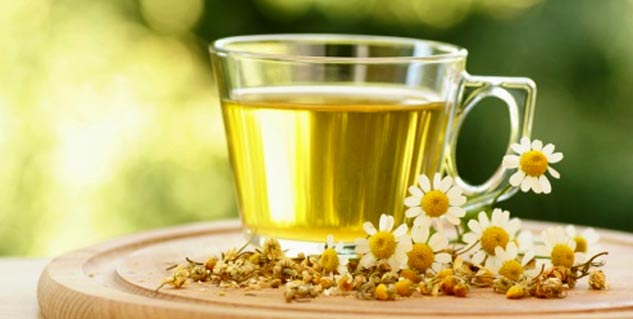 Here are the best muscle relaxers that you can try
Chamoline tea
Chamoline tea is the best muscle relaxer especially when the muscle tension is due to stress. It has a calming effect on the body reducing anxiety and stress to facilitate faster healing of the muscle tissues. A 2010 study published in Molecular Medicine Reports also sheds light on several medicinal properties of chamomile, including anti-inflammatory and muscle relaxing properties. Also, it has about 36 flavonoids with anti-inflammatory properties.


Note: Those taking diabetic medications should take chamomile in moderation and under the guidance of a doctor
Epsom salt
The magnesium content in epsom salt, which is easily absorbed in skin helps in healing and relaxing muscles. This is best used by adding approx 2 cups of epsom slat in bathtub filled with warm water, and having soothing bath for atleast20-30 mins once a week. This helps in removing the extra fluids build-up in the muscles which aggravates the stiffness and soreness of the muscle.
Peppermint
Another strong muscle relaxer is peppermint. It is very effective in treating sore muscles, backaches, leg pain and tension headaches. The menthol in peppermint offers analgesic, anti-inflammatory and antispasmodic properties that help relieve muscle pain and inflammation. It even improves blood circulation, which helps reduce pain and spasms.
Lavender
The soothing scent of the lavender adds to its pain relieving and anti-inflammatory properties that help reduce pain, swelling and inflammation of the sore muscles. It is very effective natural muscle relaxant which induces a calm, relaxed sleep which is best for healing the muscles. You can use it effectively by adding few drops of lavender essential oil with warm coconut oil and massage it on the affected area using circular movements. It can be repeated once daily until muscles are relaxed.
Valerin
A later 2011 study published in the International Journal of Gynecology and Obstetrics highlights the positive effect of valerian to soothe muscles and on the severity of dysmenorrhea (painful menstruation), mainly due to its antispasmodic effects.

Note: Do not take this herb during pregnancy, while breastfeeding or if you take narcotic pain relievers or prescribed sleep medications.
Image Source: Getty
Read more articles on Home remedies