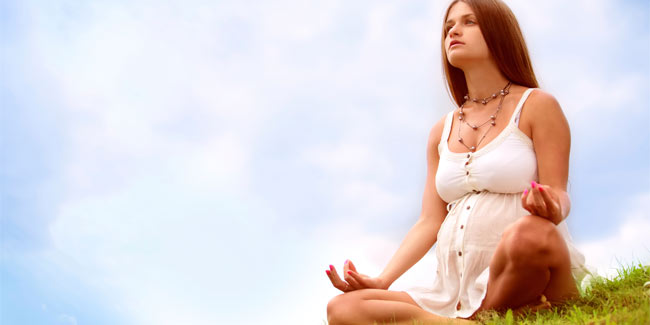 As the cute little baby bump comes up the experience of which sends the mother-to-be in a new realm of happiness, pain and cramps typical to pregnancy also creep in.


50-80% of women experience back pain during pregnancy. Many also report pelvic and hip pain. While it is expected to experience some pain during these months, they should never be ignored.
A sedentary lifestyle, prior medical history of such different types of pain and plethora of physical, hormonal, circulatory and psychosocial factors are attributed as causes of low back pain - the most common of pregnancy pains.

To avoid unintended consequences of taking oral medicines to cure these pangs of pain, it is recommended that you resort to natural cures under medical supervision.

Many natural therapies are being used to combat pregnancy pains.
Yoga
• Yoga, the ancient mind body practice is endorsed as a highly effective remedy to relieve back and lumbar pelvic girdle pain.

• Since yoga is also effective in improving psychological well-being as well as physical fitness, it helps in beating stress and increases pain bearing capability of the body.

• Yet, one should be extremely careful and should not do certain strenuous asanas or postures in yoga as that may worsen the situation and can also be harmful.
Alternative Medicines
• Good cure is also available in Unani and Ayurveda, two natural systems of medicine widely practiced and followed in India.

• "Pains, particularly back pain is very characteristic of pregnancy. The growing fetus and abdomen space puts pressure on the back. There is increase in weight almost every week which also exerts pressure on the back," explains Naureen Abbasi, a practicing Unani gynaecologist.

• "Unani offers safe and effective treatment for such pain. Medicines like Qurs sadaf and Khameera marwareed are quick to heal pain and palpitation and can be taken in consultation with a Unani doctor" she adds.
Acupuncture
• Acupuncture, a Chinese medical practice of pressing specific points of our body, also shows great result in combating severe pelvic pain and/or back pain in late pregnancy.

• In a prospective randomized study, acupuncture was found more effective than physiotherapy, another natural remedy for such pain.
Massage Therapy
• However, a study credits massage as the most popular alternative treatment for pregnancy pain, ahead of yoga and acupuncture. Apart from efficiently relieving leg and back pain, it also reduces anxiety and depression, two other common issues faced by pregnant women.

• "Massage with roghan gul and roghan sundal- two natural Unani medicines, is also quite helpful in relieving back pain," says Dr. Abbasi. Massage therapy also reduces labor pain, as the study states, "women who received massage therapy experienced significantly less pain, and their labours were on average 3hrs shorter with less need for medication."

While instances of mild pain are obvious during pregnancy, lack of physical movement is accounted as one of the major reasons for increased pain.
Physical Activity
• Mild stretching exercises and walking can be done to cure and avert this. Exercises like curl up, straight leg rising, lateral straight leg rising and knee pull are effective in relieving back pain.

• Doing low intensity exercises before and early in pregnancy also help in improving posture and to better weight bearing ability. But, one must be cautious not to go overboard while exercising and let the doctor know your regime.
Diet
• A customised, balanced diet as per the requirement of the woman is imperative. Some pregnant women who experience painful leg cramps can bank on dietary changes as it's the best solution.

• A higher intake of vitamin B or its supplements has been proven highly beneficial for curing it.


Posture
• Apart from these, the importance of proper posturing cannot be undermined for relieving and preventing it. A good back support while sitting is the key to apt posturing.

• Use of support belts and pelvic belts has also been successful in reducing pain.

Small but useful tips like –

• Wear low-heeled (not flat) shoes with good arch support

• Place one foot on a stool or box when standing for long periods

• Squat down and keep back straight when lifting

• Sleep on side with pillows between knees for support

The key to counter various pains associated with pregnancy is to know your body and never snub any ache as trivial.

It is also advisable to keep your health consultant updated with any pain you experience. It not only helps in curing it before the pain turns chronic but also prevents any further complication arising from it.

Read more articles on Pregnancy Problems