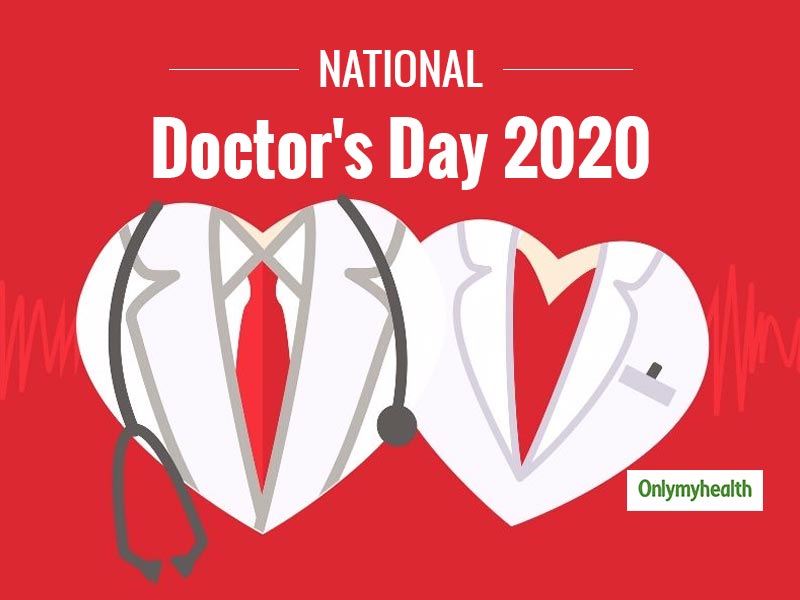 July 1st is celebrated as National Doctor's Day in India to commemorate the selfless contribution of Doctors to the community. This is birth as well as the death anniversary of Dr Bidhan Chandra Ray, an imminent physician educationist, philanthropist and freedom fighter and chief minister of West Bengal. This year doctor's day is special when the country and the entire mankind is fighting its battle against the coronavirus pandemic, and the doctors are leading it from the front along with the health care professionals and Coronavirus Warriors.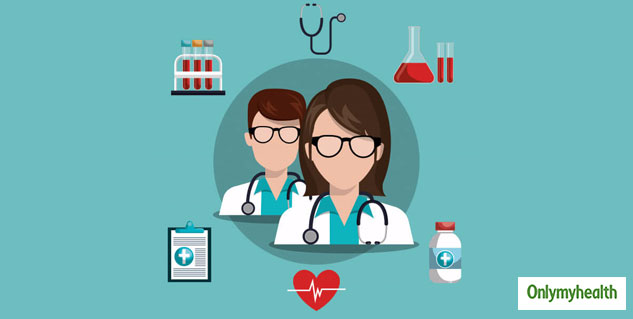 Also Read: National Doctor's Day 2020: Treating Someone Gives Us Mental Satisfaction, Appreciation - Dr Trehan
This day is to pay tribute to the whole medical profession to highlight the role of doctors in our lives. They are there at each stage of our life when we are born when we are stressed, not well, or we need moral support. This is more relevant in this extraordinary situation of Covid-19 pandemic when they are not only treating the sick patients from the front but also giving a comforting assurance with a smile to the family and community to win our fights against corona with all the limitations of resources, extreme weather conditions and logistics.
But, did we ever think that saviours are humans too? Stating the obvious was Dr Preeti Singh, Sr. Consultant Clinical Psychology and Psychotherapy, Paras Hospitals, who highlighted the incident of the US doctor who took her life dreading the helplessness she was facing due to lack of resources to cure COVID-19 patients. "Depression, insomnia, anxiety, increased alcohol consumption... such is the immense fear that you may cause the infection to your loved ones when you go back home every single day. It is very distressing, yet you continue to do the noble profession for one to embrace it every single day and fight one's fear and the fear and illness of patients is not an easy task," she said.
Doctors should be discussing with their peers and watch their moods in terms of feeling sad, mood swings, increased irritability, increased anger. Please speak to someone competent to handle mental health.
COVID-19 UPDATES ON ONLYMYHEALTH:
But, what is a concern for the general public is mostly overlooked when it comes to doctors when they are selflessly performing their duties of saving lives. Same was said by Dr Shweta Sharma, Consultant- Clinical Psychologist, Columbia Asia Hospital, Gurugram, "As a doctor, there is always a doubt if I am spreading the deadly coronavirus to my family, who diligently follow the hygiene guidelines as suggested by the health bodies. They had forgotten when was the last time they watched a film or show on TV together. Life has become an emergency drill. Being a doctor at a full-fledged COVID-19 hospital, their life revolves around emergencies. A large proportion of healthcare professionals, especially doctors, are experiencing symptoms of anxiety, depression, insomnia, and psychological distress. Doctors who are in hotspots usually show a higher degree of a psychological burden compared to the ones away from them."
Also, it is all about evolving with time and the need of the hour. Earlier when doctors believed in the traditional method of physical presence for any disease diagnosis, now they are not just evolving with time but are also doing their best in making every possible amend to simply treatment for all. Dr HS Chhabra, medical director, Indian Spinal injuries centre explains, "In the days to come, healthcare delivery for doctors is going to be a very different experience with fresh protocols, enhanced protection mechanisms, and more contactless delivery of services. Teleconsultation has drastically risen during this pandemic phase. In rural areas, where healthcare access is dismal, teleconsultancy can help in primary healthcare and triage, but all this is subject to better network connectivity. India must increase its share of research in all aspects of healthcare, for if another pandemic, as predicted by experts, comes true, we are more likely to be better equipped than what we were when COVID happened."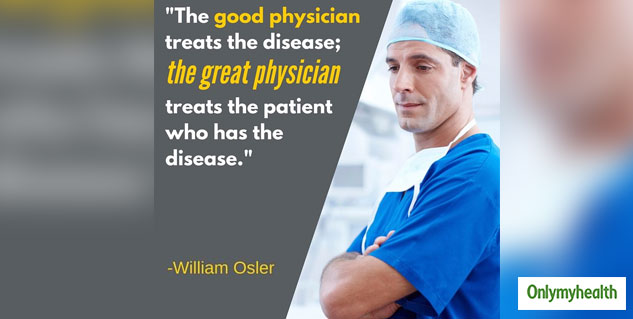 Also Read: Positive India: True Story of a Corona Warrior Medical Professional
What makes it all the more heart-wrenching is that doctors across the globe cannot think of celebrating right now. Bringing the same though to light was Dr Hardik Ajmera- Deputy Medical Director, Saifee Hospital, "This time the usual exuberance around the Doctor's Day celebration is missing because Healthcare workers across the globe are busy fighting an invisible enemy. Immediately after the Janta Curfew in late March, COVID cases started popping out of nowhere. We had to rise to the occasion and create a COVID patient facility within our premises. This involved redesigning and restructuring the entire hospital, which was not equipped to handle contagious disease of this magnitude. We are proud to see an overwhelming number of Doctors and paramedics volunteering to work in COVID areas contrary to our belief. Not that, they are not afraid, but they want to overcome their fears to serve humanity. COVID team members include those with toddlers or elders at home, but this does not deter from responding to the call of their duty. And what motivates them to continue is the smile on their face, when a ventilated patient manages to go home."
On this Doctor's Day, we hope and pray; this pandemic recedes soon so that we can celebrate the next Doctor's Day with the usual fanfare.
Read more articles on Other Diseases