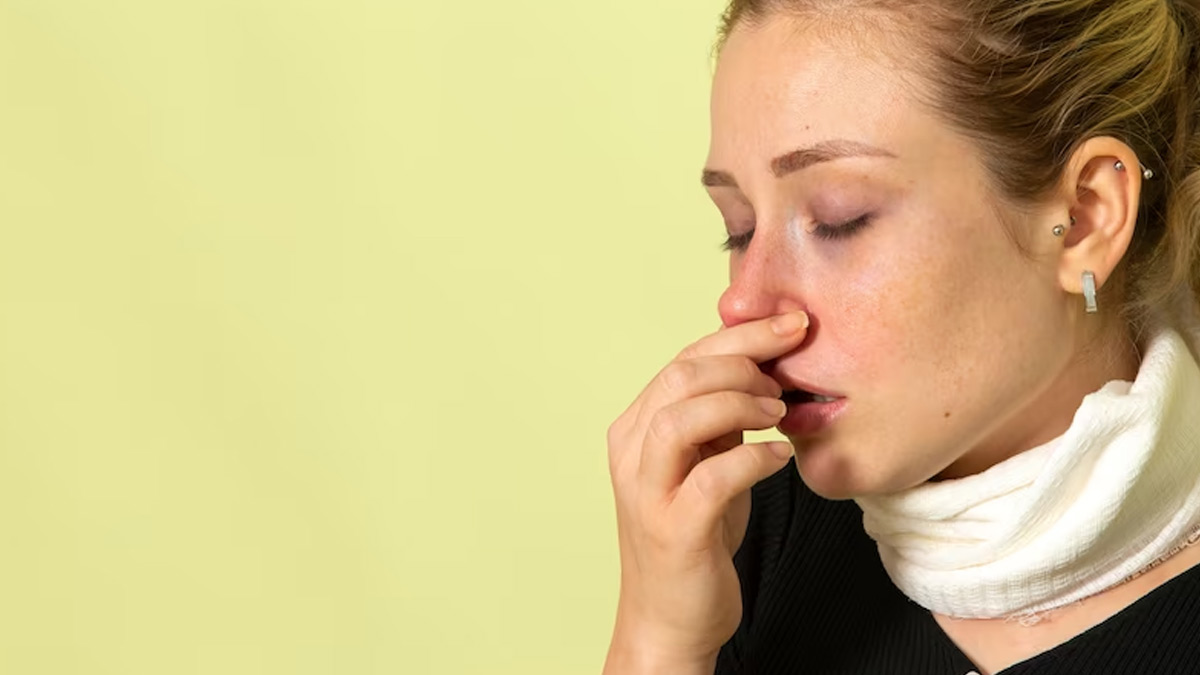 Have you suffered from nose obstruction accompanied by loss of smell and taste, bad breath, and rhinorrhea? If yes, you might be suffering from nasal polyps. Nasal polyps are abnormal growths that develop in the nasal passages or sinus lining. According to Dr Sowmya CC, MBBS, DNB, Pediatrics at Apollo Cradle and Children's Hospital in Jayanagar, Bangalore, these growths are an end result of chronic rhinosinusitis and are commonly seen in children above the age of 10 with chronic allergies, cystic fibrosis, and immunodeficiency. In this article, Dr Sowmya explains the causes, symptoms, diagnosis, and treatment of nasal polyps.
What are Nasal Polyps
Dr Sowmya stated that nasal polyps are a result of chronic rhinosinusitis. Their growth is semi-transparent, with greyish and grape-like lesions inside the nose. It is mostly seen in children with chronic allergy, cystic fibrosis, and immunodeficiency.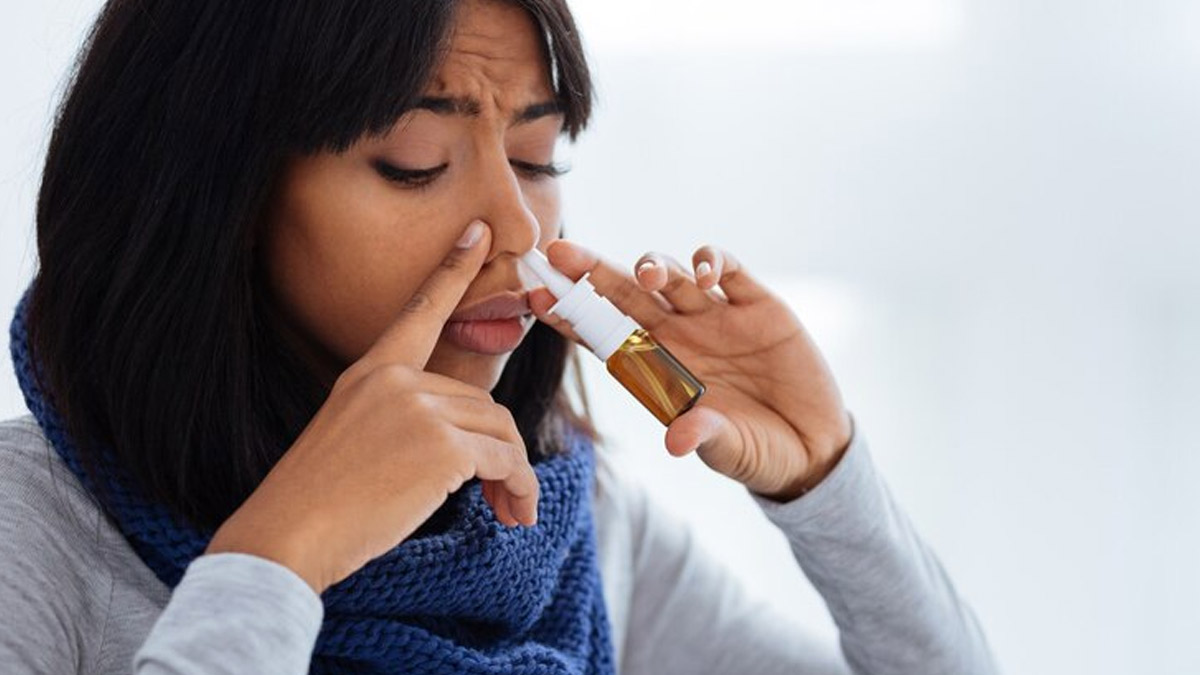 Also Read: Are Nasal Sprays Always Beneficial? Know Signs And Side-Effects Of Overuse Of These Sprays
Causes of Nasal Polyps
Individuals with respiratory issues such as asthma and sinus infections are more prone to developing nasal polyps. However, Dr Sowmya noted that an allergic reaction to allergy medication could also cause nasal polyps. Recently, biological treatments have been initiated for allergies, which has caused a decrease in the occurrence of nasal polyps.
Symptoms of Nasal Polyps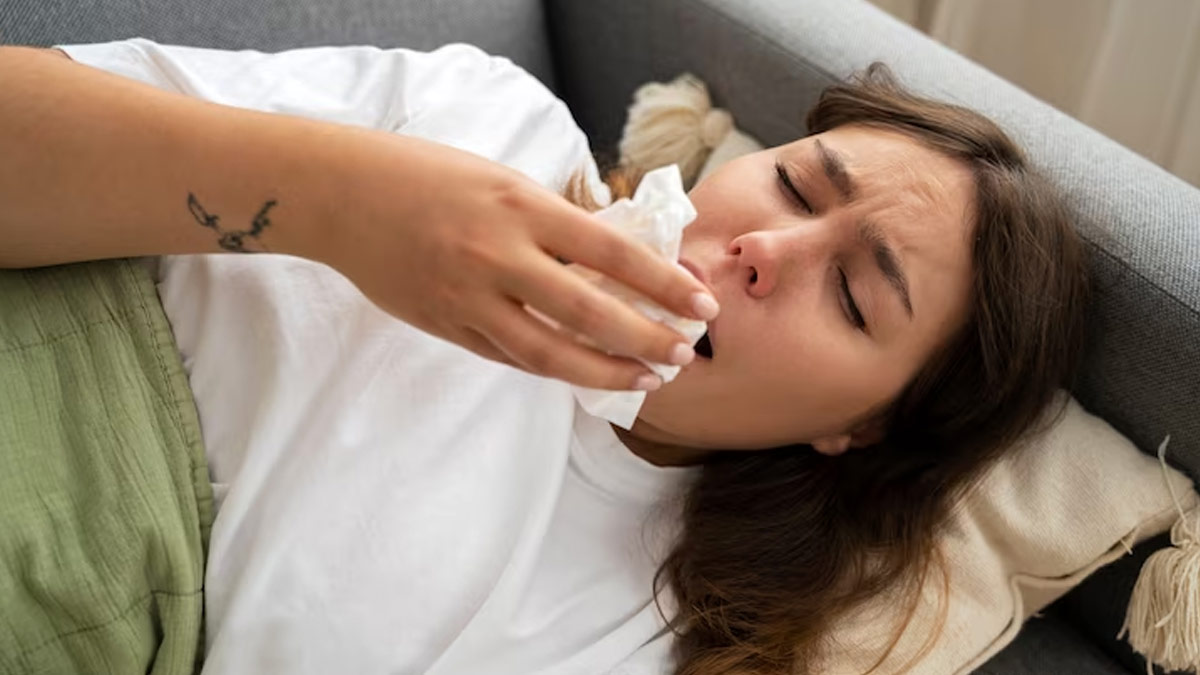 The symptoms of nasal polyps can vary, but children often complain of recurring nasal obstruction, snoring, decreased sense of smell and taste, bad breath, headaches, and rhinorrhea. Dr Sowmya stated, "We do a rhinoscopy to make the right diagnosis, but nasal polyps are mostly mistaken for hypertrophic turbinates, which is a common symptom in allergic children. It is also essential to rule out dermoid cysts, meningocele styles, and angiofibroma, which are more problematic in children."
Also Read: What Is Nasal Mucus? Check Out The Types, Causes, Treatment And Ways To Prevent It
Diagnosis & Treatment of Nasal Polyps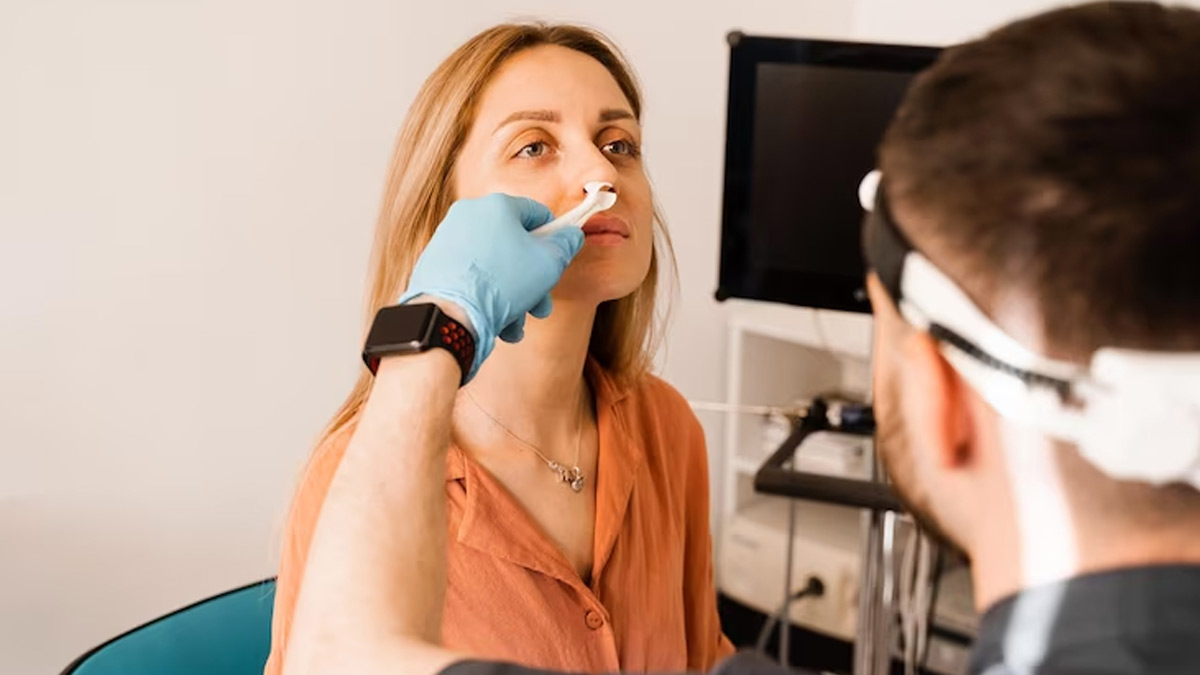 Dr Sowmya mentioned, "When the growth is quite big, we do an X-ray and endoscope. If surgery is needed, then we do a Computerised Tomography (CT) scan and Magnetic Resonance Imaging (MRI). If the polyp is benign, we use nasal irrigation with saline and intranasal corticosteroids, but antibiotics and systemic steroids are given if it is too severe. The nasal steroids give good outcomes, but few might have side effects such as nasal irritation and bleeding."
Complications of Nasal Polyps
After the removal of the nasal polyp, especially through surgery, you may suffer from nosebleeds. Besides this, an infection may also follow surgery. Continued use of oral corticosteroids or nasal steroid sprays may reduce your ability to fight sinus illnesses.
Bottomline
Nasal polyps are a common condition that can cause discomfort and complications if left untreated. However, with prompt medical attention and appropriate treatment, they can be effectively managed. To avoid further complications, you must seek medical attention if you suspect your child has nasal polyps.
Image Credits: freepik