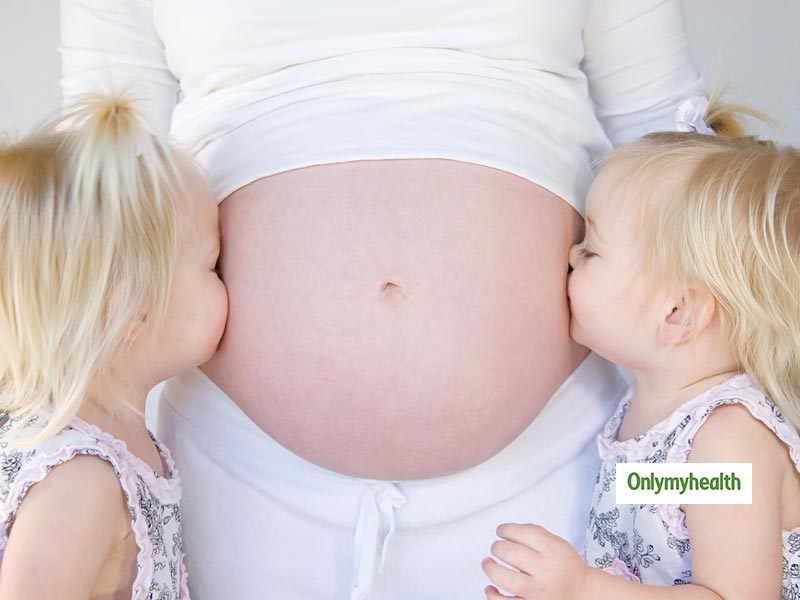 During pregnancy, the mother is always asked to overeat! Similarly, when it comes to the mother (giving birth to twins), she is asked to eat a little more. At the same time, eating more can prove to be dangerous for mothers who give birth to twins. According to one study, too much weight during twin pregnancy is linked to death (during delivery). Also, having a deficient weight during pregnancy can cause premature birth, and babies are removed from the mother's womb by a caesarean operation. On this subject, 'OnlyMyHealth Editorial Team' spoke to Dr Syeda Shabana, working in the Department of Gynecology and Obstetrics at District Hospital, Rampur.
During this conversation, she gave us some key points about the weight and calories of a pregnant woman.
During the pregnancy of 0-3 months- the mother should take 200 to 300 calories.
During 4-6 months of pregnancy - the mother should take 450-500 calories.
During 07-09 months of pregnancy - the mother should take 800-1000 calories.
According to Dr Syeda Shabana, during multiple pregnancies, the calorie taken by the mother gets divided among the twins. Most of the mothers eat more dry fruits and ghee or greasy things during this period, which is not right for them. This increases their weight excessively, which can be dangerous for both (mother and child). According to Dr Syeda, pregnant women should consume maximum fruits, vegetables, milk and curd. Mothers who give birth to twins should take special care of their weight (as it should not decrease or increase too much).
Also Read: Inverted Nipples: A Condition Widespread But Mostly Undiagnosed In Women Until Childbirth
Some similar research by the University of Pittsburgh, Pennsylvania has shown that women who give birth to twins have problems like diabetes, pre-eclampsia, and cesarean delivery. According to research, the risk is very high in twin pregnancy. Pregnancy of twins poses several risks and complications, which can sometimes be very dangerous for both mothers and toddlers. Let us tell you about these complications.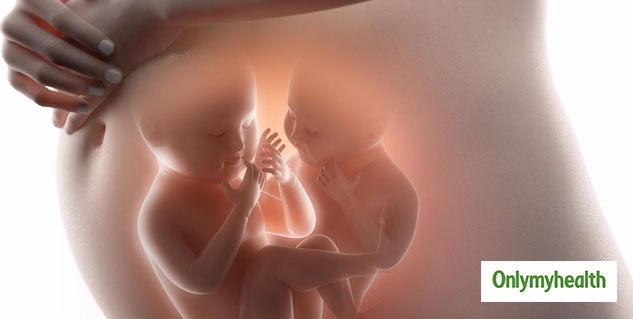 Miscarriage - Sometimes babies in twin pregnancies do not survive until they complete nine months.
Vanishing twin syndrome - This is a syndrome that causes only one in two infants to survive a twin pregnancy.
Pre-eclampsia - It causes the mother's blood pressure to fluctuate, causing fear of rupture of the placenta.
Postpartum haemorrhage - Due to the large size of the placenta and uterus in the pregnancy of twins, the mother is more likely to have bleeding inside the uterus, which can also lead to the risk of life.
Anaemia - During the pregnancy of twins, the nutritional problems of the baby are increased, which makes the mother at risk of anaemia.
C-section - Multiple pregnancies are very likely to have a C-section delivery. Even a slight disturbance in delivery can kill both mother and baby.
Precautions to be kept during multiple pregnancies
Keep consuming high nutrients.
Continue to check the health of your baby and mother.
Women with twin pregnancies should have adequate bed rest.
Keep taking nutritional supplements in the form of drugs and other hormones like corticosteroids for safe delivery.
Read more articles on Women's Health