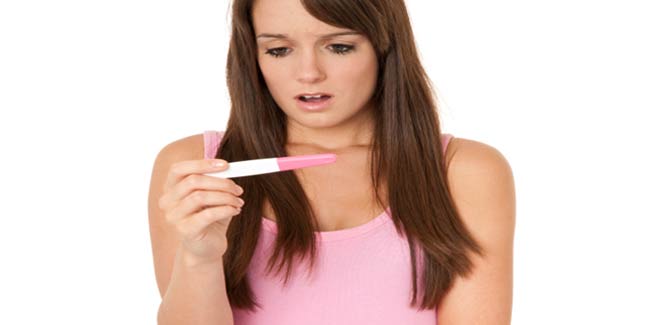 Unlike the traditional pregnancy test, today there are large number of sensitive pregnancy tests available in the market. These tests determine your pregnancy in the convenience of your home!
Pregnancy tests are not the same anymore; you do not have to wait for a long time before determining your pregnancy. Opt for first response pregnancy tests so as to get a quick result.
With the more sensitive tests available in the market, women can detect their pregnancy days before their missed period. Today's home pregnancy tests are more sensitive than the previous tests available in the market.
First Response Pregnancy Test
First response pregnancy test claims to gives accurate results even four days before your missed period. It takes three to five minutes to complete this test. Lowest hCG (human chorionic gonadotropin) level that can be detected by first response early pregnancy test is 25 mIU.
According to the Consumer Reports, First Response early result pregnancy test is the most sensitive, accurate and user friendly test.
Clearblue Pregnancy Test
Clearblue pregnancy tests give 99% accurate results when done on the day of your expected period. Besides this, you need not wait for your period date as Clearblue test can be used five days before the missed period.
Unlike traditional pregnancy tests, in Clearblue digital test there is no chance of misinterpretation of results. It provides result in simple words i.e. 'Pregnant' or 'Non-Pregnant'.
Aim Midstream Pregnancy Tests
Aim pregnancy tests and sticks are amongst the most sensitive pregnancy tests in the market. The claimed sensitivity of the test is 20 mIU. Aim pregnancy tests are easily available in the market and through online retailers. The best part is that Aim midstream pregnancy test is a one-step test for determining accurate result, and it takes only three minutes.
New Choice Pregnancy Test
If you are looking for an economical alternative to a sensitive test, then the New Choice pregnancy test is for you. The sensitivity of this test is 20 mIU and is largely available in the market. However, these tests are slightly more complicated than the stick type test but you get accurate results within your budget.
Equate Pregnancy Test
Equate pregnancy test is another highly sensitive home pregnancy test. It can show positive result at 25 mUl of hCG. Moreover, the usage and interpretation of these test sticks are easier as well. Equate pregnancy test claims to detect pregnancy on the very first day of the missed period.
Read more articles on Pregnancy Test