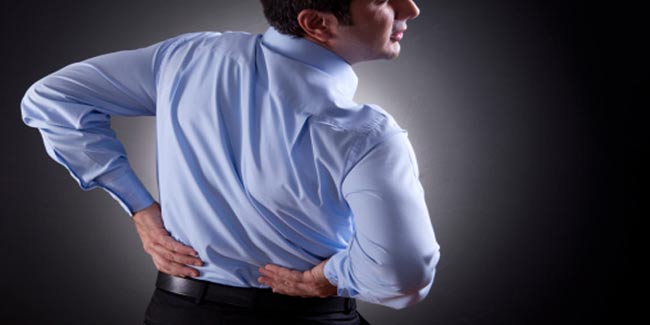 Our spine is made up of 26 bone discs called vertebrae. The vertebrae protect your spinal cord and allow you to stand and bend.


There are several health problems that can change the structure of the spine or damage the vertebrae. These include infections, injuries, tumours, conditions (such as ankylosing spondylitis and scoliosis) and bone changes that come with age (such as spinal stenosis and herniated disks). Spinal problems can be painful as they may make changes to the bone or put pressure on the spinal cord or nerves. These can also limit movement.

The common spine problems include:
Low Back Pain

Low back pain is quite common; almost everyone has at least one episode of low back pain at some point in their life. It occurs when ligaments in the back become weak. As a result of weak muscles, the vertebrae get out of place and cause debilitating pain. For many, the pain resolves within a few weeks, but it can also be long-term too.

The most common causes of low back pain include ageing of the disk, wear and tear of the spine, ligaments and disk protruding or collapsing, etc. It may also be caused by stress to the back (such as by lifting a heavy object, bending or reaching for something), arthritis of the spine and change in the position of the vertebrae.
Neck Pain



The neck (cervical spine) is made up of muscles that support the weight of the head as well as motion. It is the least protected part of the spine and hence, the most vulnerable to injury and disorders that restrict motion. In addition to neck pain, the discomfort may radiate to the upper back, shoulders or arms. Usually, neck pain goes away in about a week or two. Sometimes, there arises the need for medical diagnosis and treatment.

Abnormalities in the soft tissues (the muscles, ligaments and nerves), injury or prolonged wear and tear, infection and tumour are some common reasons behind neck pain.
Sciatica



Sciatica is a like a leg cramp that lasts for weeks. It starts as pain in the lower back or hip, which then gets to the back of the thigh, making one have a protruding (herniated) disk in the spinal column. This protruding disk exerts pressure on the roots of the sciatic nerve. One experiences pain when he/she sits, sneezes, laughs or coughs. Sciatica is more common among people in the age group of 30 to 50 years.

General wear and tear as a result of ageing and sudden pressure on the disks are common reasons behind sciatica.
Spinal problems can occur for many reasons, including standing or sitting for long periods at a time, poor posture, an injury, being overweight or disc problem.
To keep spinal problems away, particularly if you have back troubles, start a stretching and exercising program to strengthen the back muscles. If you weigh more than you should, try to lose weight to ease the strain on your back. Practice good posture; it will strengthen your abdominal and back muscles.
Read more articles on Pain.