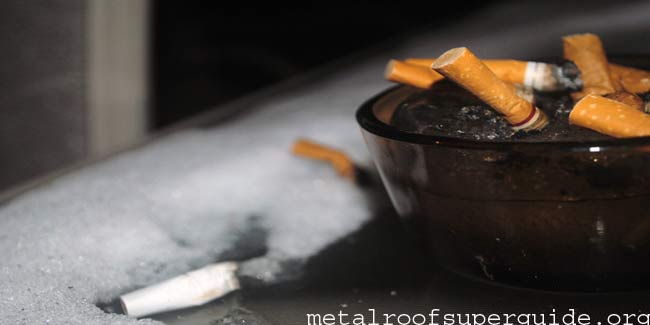 Cancer is a major cause for deaths every year, and with 200 different types of it looming over our lives we should know the most common causes.
Cancer is a common cause for death, statistics say that there were an estimated 12.7 million cancer cases around the world in 2008. This number is now expected to rise to 21 million by 2030. What are the common causes for this deadly disease?

There are around 200 different types of cancer and it could start in any type of body tissue. The effects vary in accordance to what wrong you are doing to your body. When you smoke tobacco you are helping to cause lung cancer, and an overexposing to the sun could lead to melanoma on your leg. Thus there are two different sources from which you are catching cancer in two different parts of the body. We will try and figure out the most common causes of cancer.

Smoking Tobacco

Carcinogen is that which can help you to get cancer, and tobacco smoke is a powerful carcinogen. Tobacco in fact contains more than 50 known carcinogens which includes nitrosamine and polycyclic aromatic hydrocarbons (PAHs). Tobacco is one of the biggest causes for cancer and one in every five cancer deaths around the world happens to be due to this. Tobacco when used in all forms could lead to the cancer of lungs, larynx, head, neck, stomach, bladder, kidney, esophagus and the pancreas.

Genetics

This could be another big reason for you to get cancer, if in case you have a family history of cancer then you should try and take extra precautions. A mutated gene gets passed down when your cancer is genetic. Genetic tests are available for hereditary cancers, so you could try and take one of such test, as a family history of cancer could mean that you have a great chance of developing it.

Overexposure to Sun

This could be the cause for skin cancer. Overexposure to UV rays for the sun is extremely harmful and not many of us do understand this. Sunburn or the fancy 'tan' that people tend to pine for, is actually the result of cell damage that is caused by the sun. However, skin cancer can be prevented with proper care. You should apply sunscreen when going out, irrespective of the fact whether the day is bright or dull. Also you should try to stay indoors between 10 a.m. until 2 p.m. This is the time when the sun rays are the strongest.

Environmental Factors

Environment factors mean the places where you go from day to day and what you are surrounded by each day. These include outdoor and indoor air pollutants, as well as soil and drinking water contaminants. We can list them here below:

• The sun
• Radiation, both natural and man made
• Work place hazards
• Asbestos

If you get exposed to asbestos which is a group of minerals found in housing and industrial building materials then this could cause a variety of medical problems, which includes mesothelioma. Also, people who are exposed to high amount of benzene are at risk of cancer, benzene is a chemical that is found in gasoline, cigarette smoke and pollution.

Read more articles on Understand Cancer