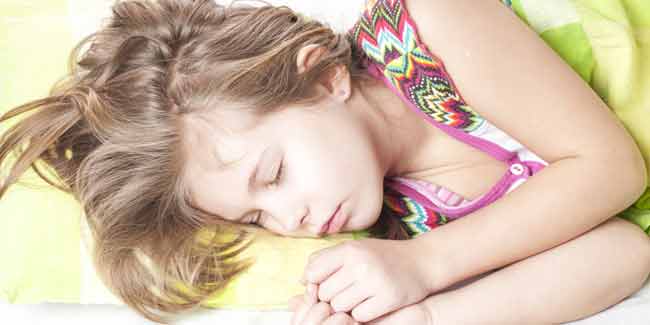 Common sleeping problems such as nightmares and bedwetting can be prevented.
According to a pediatrician and safe-sleep expert, most sleep problems and bedtime challenges facing children are preventable. Dr. Rachel Moon, wrote in the book, many parents deal with a sleep-related issue affecting their child at some point — and troubles for one child can affect an entire family. He also edited a book on sleep problems from the American Academy of Pediatrics.

He said that at least one of my parents brings up a question about sleep. Many of them are unhappy or frustrated because their child isn't sleeping how, when or where the parents want. It is that the sleep problem is often one that could have been avoided.

The book addresses many common sleeping problems children encounter at various stages of development, such as nightmares, bedwetting and sleeping through the night. Moreover, the topics in book include the importance of parents understanding sleep cycles, how children's sleep needs change as they grow and strategies to deal with common issues such as crying, bedtime resistance and teenage sleep binges.
Read more Health News.