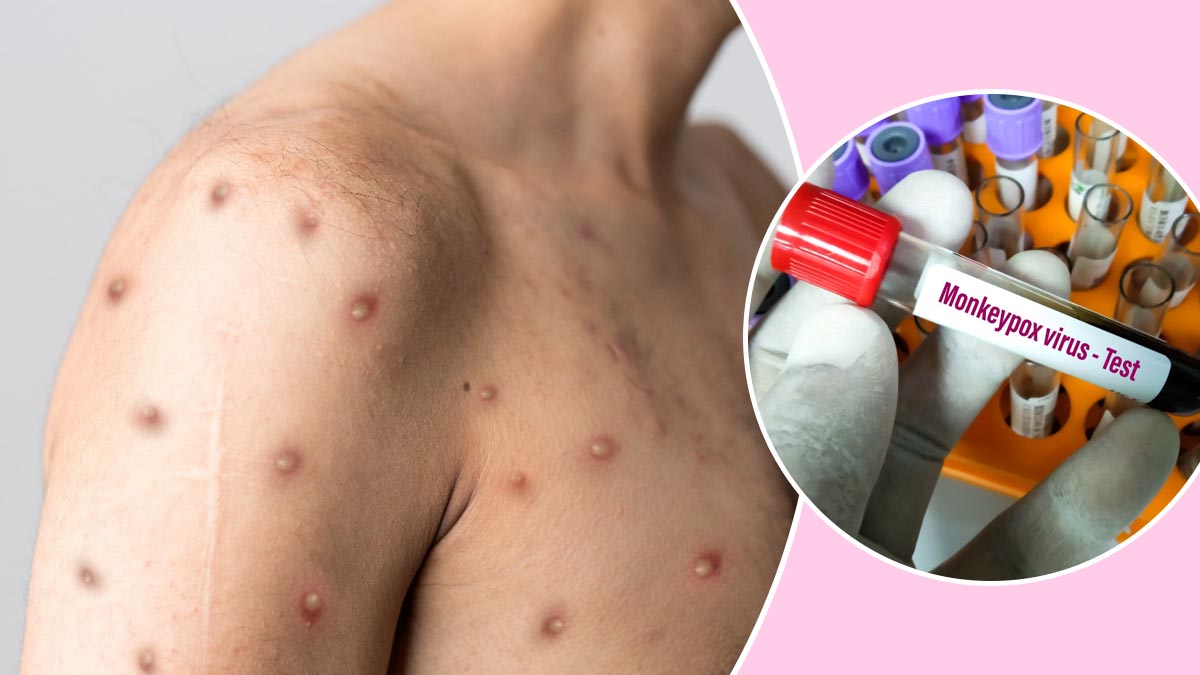 Monkeypox is creating a buzz all around the world. World Health Organization, who previously said that their only focus was on COVID-19 alone have not raised a warning in many of the countries. Monkeypox virus has actually spread to 10 countries so far with around 131 confirmed cases. There are also 106 suspected cases that could actually increase the containment in the nearby areas. Since the rise of infection, Mumbai has allocated 28 special care beds for monkeypox virus. This is being suspected as the next big thing and there have been continuous speculations about the cause of this viral infection. Let us know all about monkeypox virus in further details.
What is Monkeypox Virus?
We spoke to Dr. Sumeet Nigam, General Physicial, Sahara Hospital, Lucknow to know about details of monkeypox infection. Monkeypox seems to be a rare disease that is caused by orthopovirus. Doctor said that Monkeypox was first discovered in 1958, when two outbreaks happened in a group of monkeys. You may think that this virus comes from monkeys, but it does not. This virus is similar to smallpox and chickenpox infection which results to rashes on the skin and around the body. Monkeypox seems to be less problematic as of now.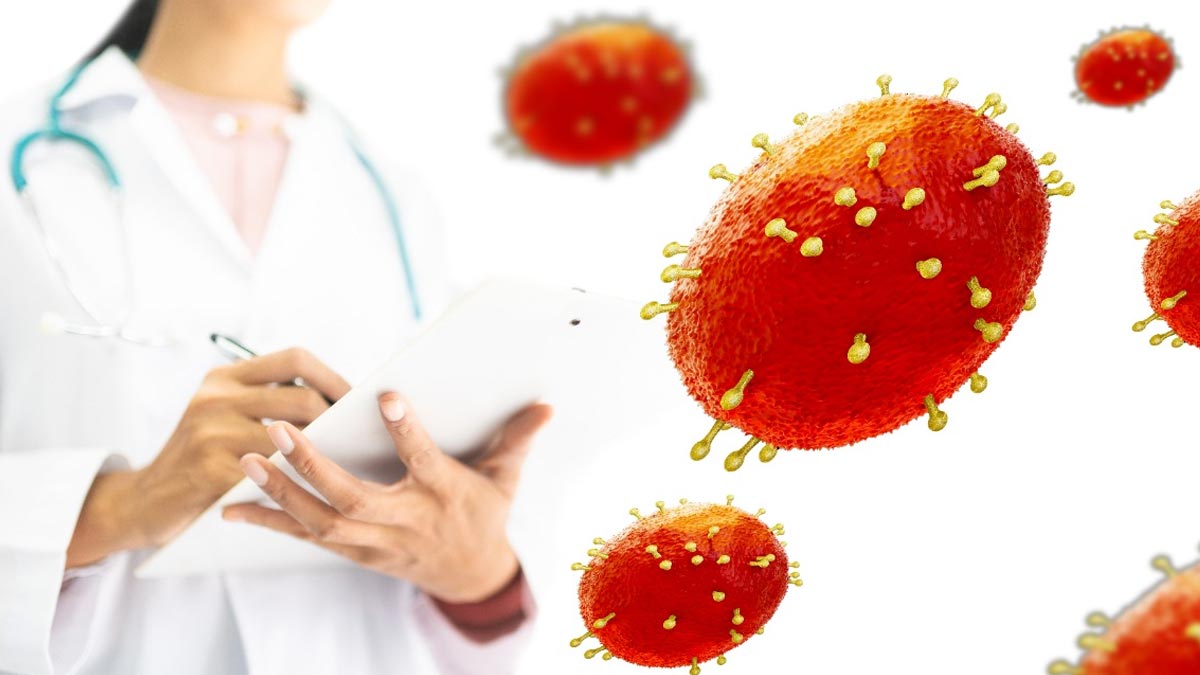 The mortality rate is also less therefore there isn't too much to worry about. The virus is actually circulating very rapidly in western parts of the world. It has affected 19 countries and is continuously spreading all over. It is being speculated that it might come from the rodents and squirrels in the rainforest in Africa. There are two types of monkeypox strains known to us, Central African Strain and West African Strain. Central African strain tends to be more infectious and is causing major complications right now.
Signs and Symptoms of Monkeypox Virus
Symptoms of monkeypox can actually range from mild to severe depending on the detection stage. Early signs of monkeypox virus are as follows-
Having mild or high fever
Chills
Headache at constant intervals
Fatigue
Muscle pain and aches in joints, and back
Swollen lymph nodes
Also Read- 7+ Cases Of Monkeypox Detected In UK, WHO Mentions Details
You can usually feel the rashes with raised bumps after a few days of the infection. This happens at an interval of 1-3 days depending on the infection rate. The rash often starts with your face and then follows up to the parts of body, including your palms and sole of your feet.
The rashes are red in color and can be flat in occurrence. Some of the bumps were seen being turned into blisters that are filled with pus. After several days, the blisters actually form a crust over them and fall.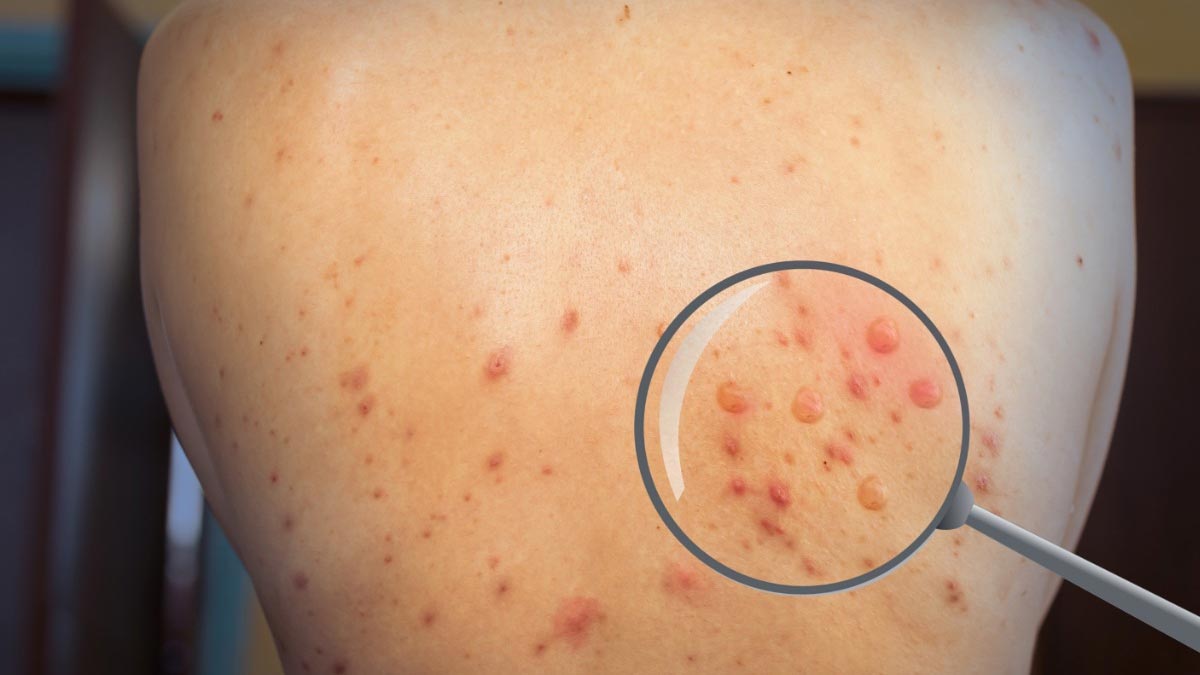 How can you get Monkeypox Virus?
This viral condition is spread when you come in close contact with the animal or person who is infected with the virus. Animal to human transmission occurs when there is any injury or broken piece of skin. This could actually form bites and scratches, thus could affect body fluid. Monkeypox can spread in human-to-human transmission which is currently the main cause of concern. Virus particles could infect another person when he sneezes or coughs in front of the other person.
You can breathe the virus through the infected droplets and thus it can get into your body to cause monkeypox virus. You might also get it through touching the lesions of an infected person. You might get monkeypox by contaminated materials, things that have been used by the infected person. Hence you need to be careful about the following instances.
Also Read- Tomato Flu Detected In Kerala: Here Is All You Should Know
Can Monkeypox be Treated?
Currently there is no particular way to prevent the monkeypox infection. However, there are some ways that could reduce the symptoms of monkeypox virus in the body. You should first speak to your health expert and try to monitor your symptoms. Most of the people getting infected with monkeypox have been treated without any particular treatment method. You might be given anti-allergic pills that could control the spread of virus.
Center of Disease Control has mentioned that you should take smallpox vaccine and other remedies to reduce the spread of monkeypox virus.
Picture Credits- freepik.com