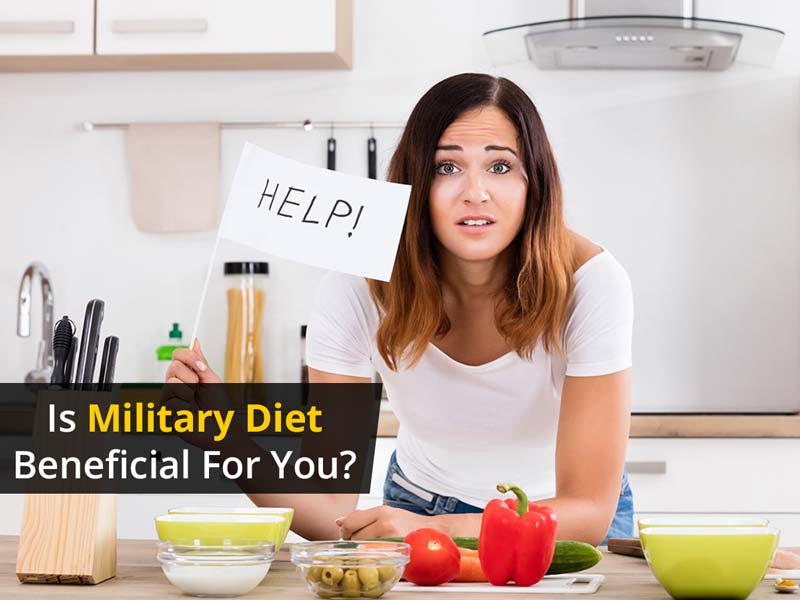 Variety of diet has come to existent and now people get confused about which diet to follow. It becomes really difficult for people to understand and know which diet should they follow and consume to be healthy. It is also true that not every diet can suit every person; each diet has its specific target audience that would be beneficial for its growth. Military diet is one such diet which is popular on social media platforms these days because of which many people are becoming eager to know and follow this diet. Before you do so, let us understand what nutritious value it contains and is it really as healthy as it seems.
What is Military Diet?
First to get it straight, this diet plan has nothing to do with actual military. It is just widely said so because of its tendency to lose weight by following this diet. We spoke to Ms. Shilpa Singh, Clinical Nutritionist in Fatima Hospital, Lucknow to know about military diet in detail. She told that this diet is boosts your metabolism by reducing the calorie count to a significant level. This is actually a short term diet and should not be continues for more than 2 weeks. This is because the calorie intake and nutrients present in this diet are so less that it could cause weakness and fatigue in the body. It is just like a crash diet in much sense with little benefits.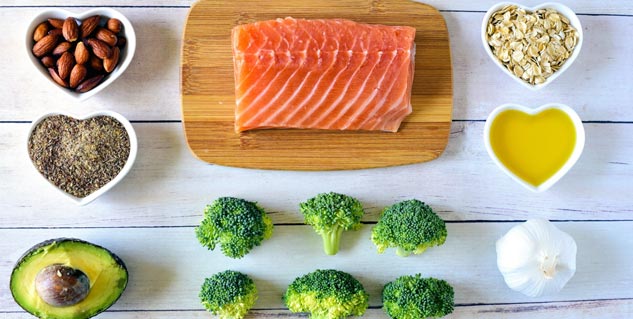 Military Diet and Weight Loss
Military diet is majorly used by people to reduce weight in few days. This diet is strongly based on calorie restrictions that is claimed to help you reduce weight by 4 kilograms in 1 week. This diet plan is meant to be followed for 3 days, and then rest for 4 days. This cycle is repeated for few weeks in order to achieve the weight loss.
Military diet is a form of intermittent fasting but it is not that constant. As a result of this it reduces more weight but also has significant risks as well. The diet after 3 days is quite unrestricted because of which people promptly have too much and then they fall ill because of digestive problems.
Nutrition in Military Diet
Military diet is divided into 2 phases over 7 day period. In first 3 days, there are number of restrictions in the diet and there are none in other 4 days. This diet plan provides 3 times of meal which is regular breakfast, lunch and dinner but there is no scope of snacks in between.
Also Read- 8 Types Of B Vitamins And Signs Of Their Deficiency
You are only allowed to have 1100 to 1400 calories in a day depending on the scale of activity and BMI ratio. This is almost half of the average amount of calories required by the body of an adult to be healthy and growing. As the calories are cut down, the body fulfils its daily requirement by taking out from excess fat accumulated over tissues and muscles.
To have a safe option as a diet, it is important to have adequate amount of nutrients in those 11000 calories. However it is important that you do not pursue this diet without a nutritionist or doctor's advice.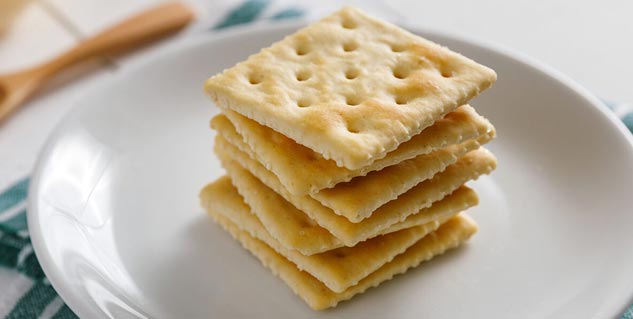 Military Diet Routine Plan
Since most of the restrictions are for the 3 days, the meal plan for military diet also consists of 3 days only. Here is list of 16 food items which are recommended and are a part of military diet that is been divided into breakfast, lunch and dinner.
For breakfast you can have-
Toast or crackers
Peanut butter
Grapefruit, apples and bananas
Boiled eggs and cheddar cheese
For lunch-
Toast or cracker
Boiled eggs
Cottage cheese
Canned tune
For Dinner meal-
Any type of meat, hot dogs or protein rich meat
Green beans
Broccoli
Carrots
Vanilla flavoured ice cream
Apples and bananas

Diet for remaining 4 days
Other four days you can have almost anything which is on the healthier side. But those people who want to lose their weight more should restrict their calorie intake to 1500 calories per day and should have very healthy eating pattern. Portion size also needs to be limited in order to lose weight fast.
Also Read- Banana Health Benefits: Not Just The Pulp, Other Parts Of Banana Are Equally Beneficial. Know How
Is Military Diet Effective?
According to nutritionist, military diet is not very nutritious and can be replaced by intermittent fasting or some other calorie-deficit diet. The reason is that consistency of this diet is very low because of which it makes digestive functions work harder than natural. Military diet is not even very healthy because it loses on important nutrients such as carbs, vitamin B12 and proteins. Therefore it should only be considered after doctor's advice.
Picture Credits- shutterstock.in