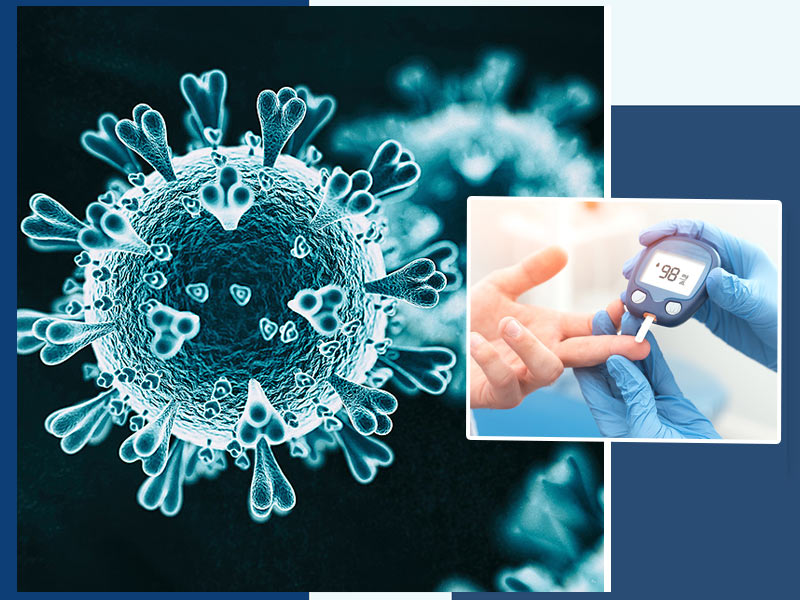 COVID-19 has definitely affected a lot of lives and people around them. Corona virus is a respiratory disease that breaks the immunity and affects your lung function. COVID pandemic has given us the insight of how deadly this virus is and its various symptoms that could be threatening to life. Corona virus is also linked to increase the risk of number of diseases including diabetes that is again has no particular cure. In a recent study, it has been found that people having mild COVID could also have greater chances of developing type-2 diabetes. Let us look at what study suggests about this.
COVID-19 and Diabetes
Earlier there was research that suggested that patients suffering from long COVID could develop diabetes. SARS-COV-2 infection actually affects your whole body and makes you vulnerable to problems such as fatigue, brain fog, general pain and other health issues that last for several months. A group of researchers recently investigated about whether or not COVID-19 mild infection could push the person towards type 2 diabetes. They have also published their findings in a journal known as Diabetologia.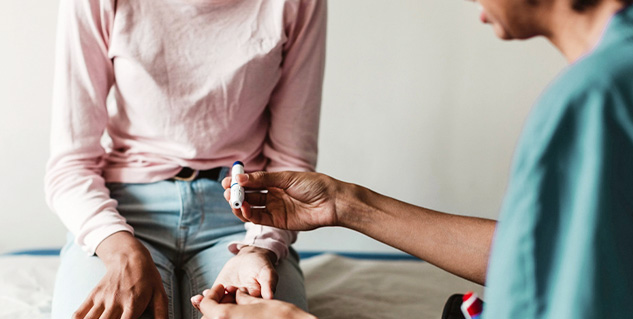 According to Central for Diseases Control and Prevention, the most common form of diabetes (type-2 diabetes) affects almost 1 in 12 people across the world. With such a big number of population going through Corona virus infection, there is relatively small risk that it could increase the diabetes risk after occurrence of infection.
Also Read- World Tuberculosis Day: Types of TB You Must Be Aware Of
How Does COVID-19 Affect Diabetic Patients?
As the research suggests, the SARS-CoV-2 virus targets the pancreas and site of insulin production. As a result of this, there is a chance of insulin resistance in the body and there have been quite a few reports for the same. There is new onset of hyperglycaemia and the prevalence of type-2 diabetes follows mild cases of COVID-19.
The researchers accessed the patients of Germany in which they took sample of around 80 lakh people. In those records they honed on with people with either corona virus infection or AURI diagnosis in primary care setting. The sample was taken of patients from March 2020 through January 2021.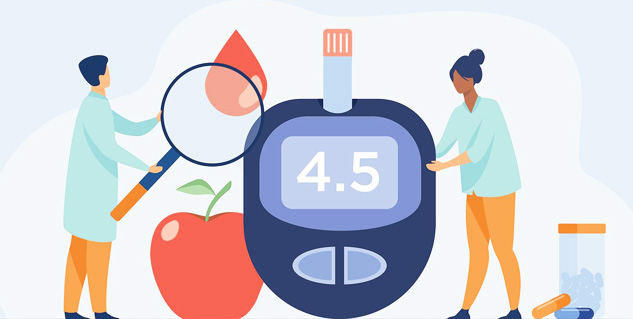 It was found that there was a higher percentage of people with COVID-19 that developed type-2 diabetes in the months following the COVID infection. Of those with COVID-19, 15.8% people actually developed type-2 diabetes that is significantly high for any disease. This means that the relative risk of falling for type-2 diabetes was 28% higher than those who did not get corona virus.
Also Read- 7 Common Shower Mistakes That You Shouldn't Make
What is the Risk of Diabetes?
Another medical practitioner suggested that some studies have shown link of viral infections to the development of diabetes earlier as well. Dr. Swapnil Khare, Assistant Professor in Division of Endocrinology, Diabetes and Metabolism from Indiana University Of Medicine spoke about it. He said that the study has suggested strong evidence of COVID infections which could trigger people to develop diabetes in later months.
Picture Credits- pexles.com