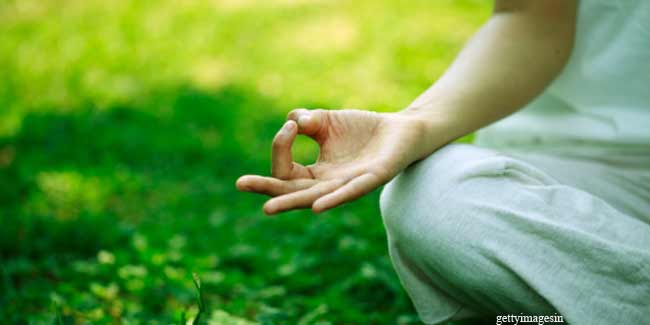 A study published in the latest issue of the Early Edition of the Proceedings of the National Academy of Sciences suggests that meditation can be an approach to kick smoking habit. Researchers found that the smokers trained with a form of mindfulness meditation known as Integrative Body-Mind Training (IBMT) curtailed their smoking by 60 per cent.

Studies of smoking usually recruit those desiring to quit or reduce their smoking. Researchers approached this study differently. The researchers sought volunteers interested in reducing stress and improving their performance. The experiment was designed to explore how IBMT -- previously shown to improve the self-control pathway related to addiction -- would impact smoking behaviour.

Among the volunteers were 27 smokers, mean age 21, who smoked on average 10 cigarettes a day; 15 of them (11 men) were placed in the experimental group receiving IBMT training for a total of five hours over two weeks. They have found that participants who received IBMT training also experienced a significant decrease in their craving for cigarettes.

Integrative Body-Mind Training (IBMT) encompasses whole body relaxation, mental imagery and mindfulness training. It has been under study for its potential impacts on a variety of stresses and related changes in the brain including function and structure.
Read more Health News.