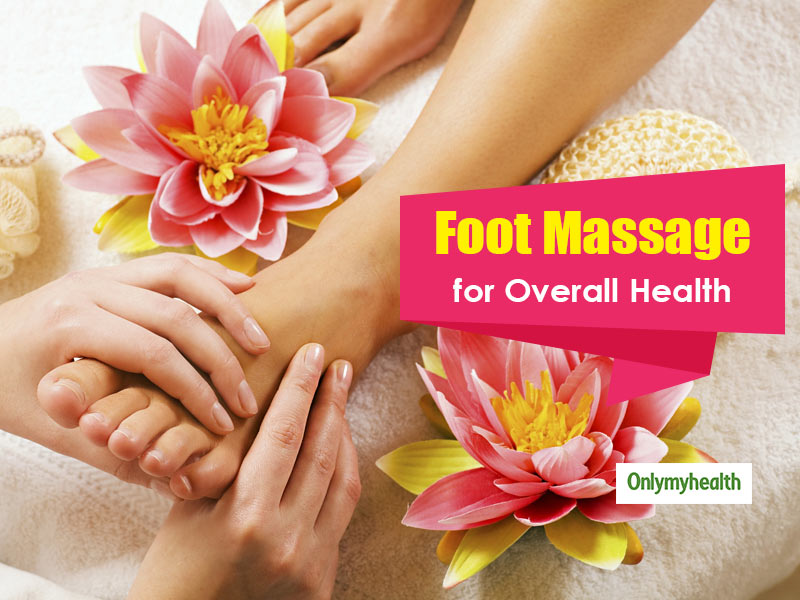 Just when you thought a foot massage could only relax you, it is also useful in getting rid of several health problems too!
An oil massage on the head has long been an excellent remedy to treat headaches, reduce stress and effective treatment for fatigue. With several oils in the market known for its health benefits, it is common for people to go for massages after a tiring day or a week majorly for relaxation. Be it skin or hair, oils of various kinds always remain to be an excellent remedy. Physical activities and busy schedules can lead to cramps and pain in the legs. The simplest treatment to cure pain is to get a relaxing foot massage done. However, a simple foot massage not relaxes you but also helps get rid of other health problems too. Naturopathy expert Dr Nilofar Usman Khan says that massaging feet for 10 to 15 minutes before bedtime regularly helps in improving blood circulation. Read below to know the other health benefits too:
For Low Blood Pressure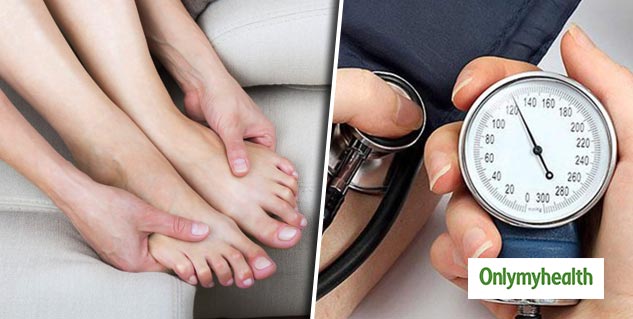 For the body to function optimally, it is essential to stay hydrated. If you are among those whose body becomes dehydrated very quickly, then also keep a check on your blood pressure. Low blood pressure can be divided into various categories depending on the causes and other factors. These factors include low blood pressure while standing suddenly, after eating, from a mental or brain disorder or due to nervous system damage. If you have low blood pressure, massage your feet for 10 minutes before sleeping. It will regulate the blood flow in the body, leading to a relaxed sleep and reduced blood pressure.
For Joint Pain
More than anything, an oil massage is great for those who regularly complain of joint pains. Simply applying oil and massaging the painful joints is the best home remedy, which provides instant relief and comfort from the excruciating pain. The best way to rub oil on painful joints is to heat it a little. Lukewarm oil not just makes the joint stronger but helps get rid of the pain and discomfort. Also, regular oil massages are great to get rid of deformities in bones. This is the reason why oil massages are a must for newborns.
Also Read: Homeopathic Remedies To Relieve Pain And Joint Stiffness
For PMSing Times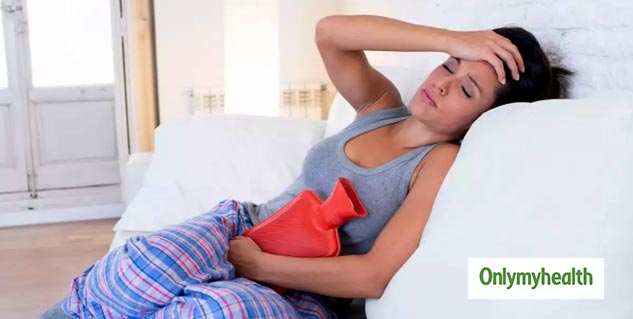 The ladies know the ordeal when they are PMSing. They are cranky, have troubles in sleeping and have excruciating pain. No medicine is enough to provide relief from the pain and crankiness caused due to PMSing. If you are the one who is PMSing, then ditch the medication and go for a relaxing food and a body massage if possible. A relaxing foot massage is enough to put aside all your worries and pain.
Also Read: 5 Mistakes you've been making with your periods every month
For Blood Circulation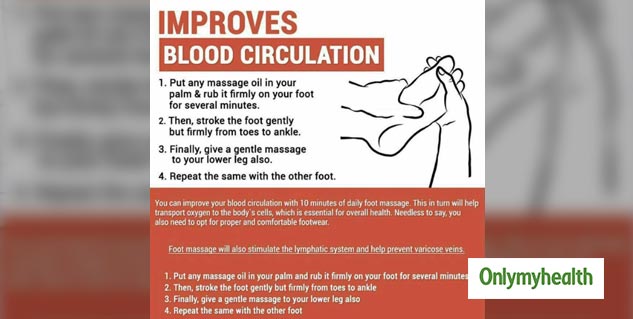 The primary function of blood in our body is to supply oxygen and nutrients to the organs, and also get rid of the toxins. Massaging the foot for a few minutes before sleeping helps get rid of stress in no time. It not just relaxes you but also induces sleep. Also, proper blood circulation is essential to reduce the chances of muscle cramps and fatigue. See how a regular massage can put you to a good night sleep in no time.
Read more articles on Other Diseases